Italian health authorities reported the country's lowest CCP virus death toll in nearly two months, saying that 174 people died over the past 24 hours.
The daily number of new cases declined to 1,389 from 1,900, according to officials on Sunday.
Some have noted that Italy's daily death toll tends to drop on Sunday before it rises again on Monday since the epidemic started in late February. Italy is one of the hardest-hit countries in the world, and it has the second-highest death toll in Europe after Spain.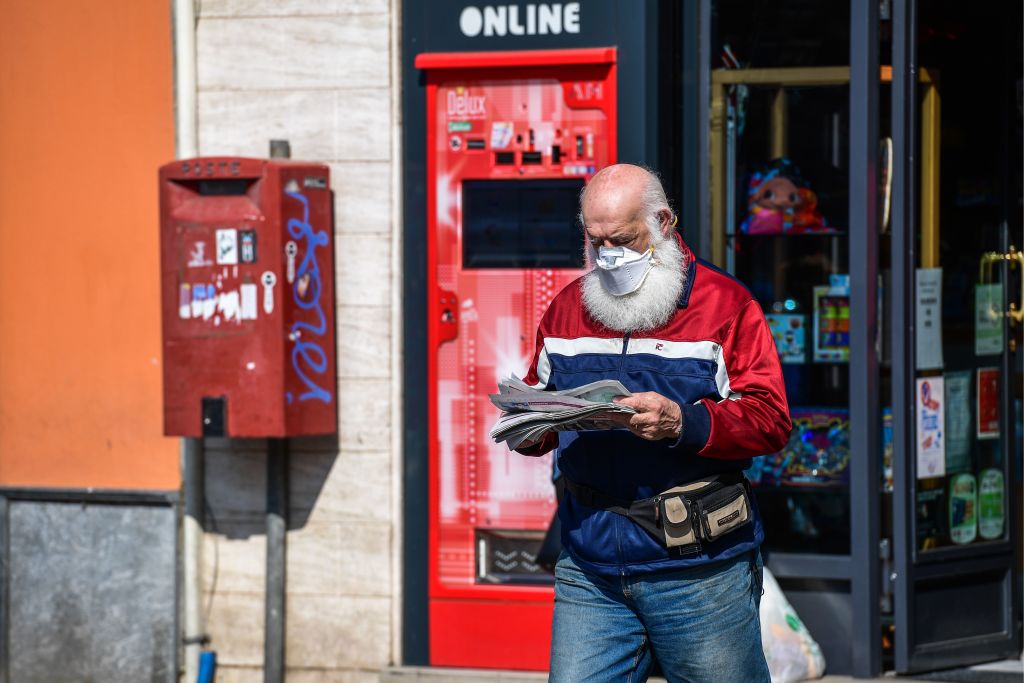 Officials also said that more than 81,000 people have recovered from the CCP (Chinese Communist Party) virus, a novel coronavirus that originated in China and causes the COVID-19 disease. More than 28,000 have died.
Italy has more than 210,717 confirmed COVID-19 cases, according to data compiled by Johns Hopkins University.
The Italian health agency also reported that 1.457 million people had been tested for the CCP virus against 1.430 million the day before. That's out of a population of approximately 60 million.
Italy is preparing to gradually reduce its lockdown, which has been in place for two months, starting on Monday.
On Saturday, more than 470 people died, officials said. The jump appeared to have been due to the addition of hundreds of deaths in the northern Lombardy region in April, which had not previously been recorded, Reuters reported.
There were 1,501 people in intensive care on Sunday, down from 1,539 the day before, maintaining a long-running decline. Of those originally infected, 81,654 were declared recovered against 79,914 on Saturday.
Reuters contributed to this report.