Italian health officials reported a second daily drop in CCP virus deaths, hoping that strict measures implemented by the government will help curb the spread of the disease.
Italy's Civil Protection agency said on Sunday that 756 people died from the virus in the past 24 hours, compared to 889 on Saturday as well as 919 deaths on Friday, according to ANSA.
The total number of those who have succumbed to the virus is now 10,779 in the country. New infections in the past 24 hours totaled 5,217, compared with 5,974 during the previous day, officials said in an update, bringing the number of cases to above 97,000.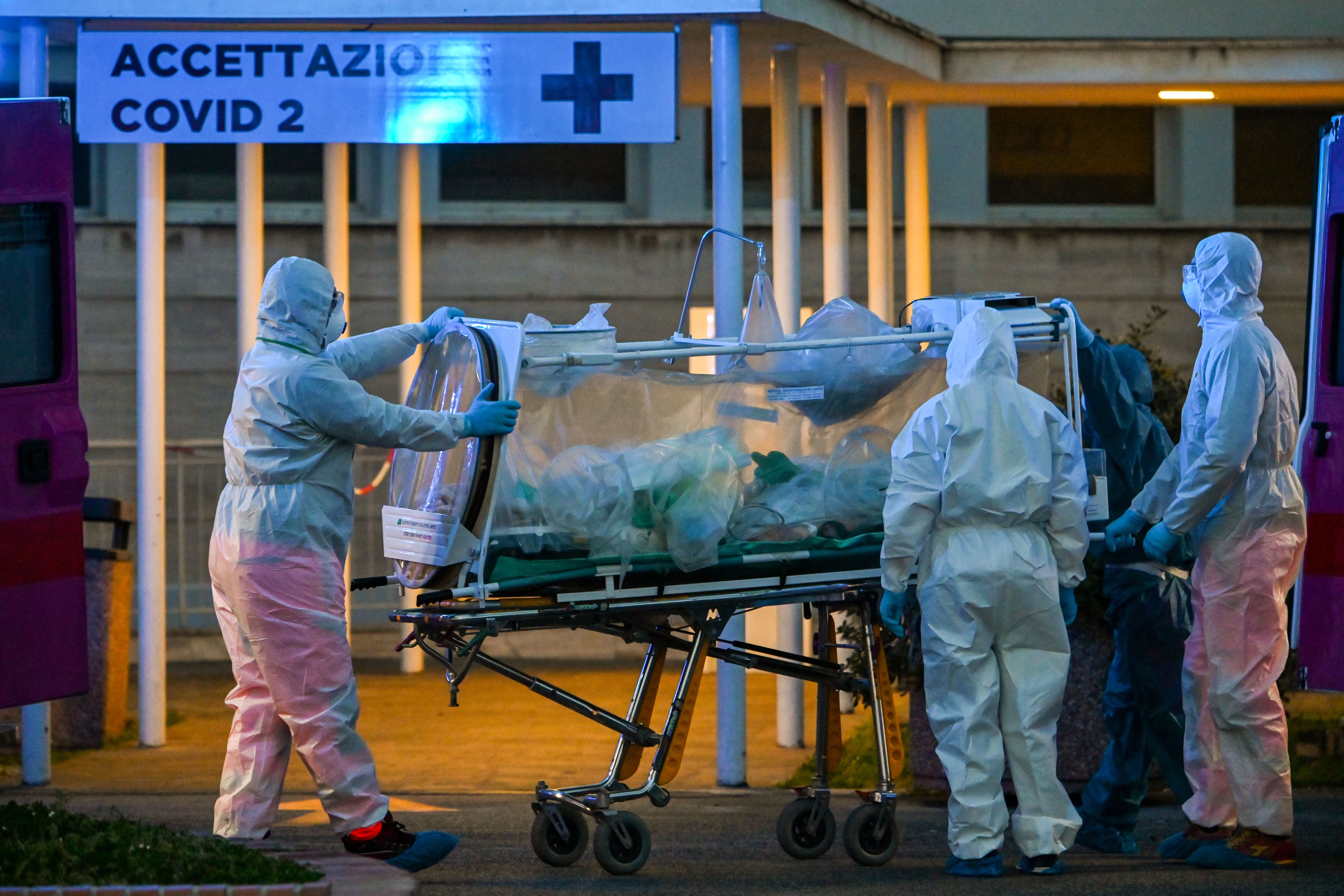 The drop in numbers shows that Italians must continue to adhere to national lockdown measures, said officials. Politicians in the country have been quick to seize on drops in cases and deaths as proof that the lockdown is working.
"We must be even more convinced in respecting such measures," said pulmonologist and government committee member Luca Richeldi during the conference. "The battle is very long, we must not let our guard down. In particular, the drop in deaths and ICU admissions gives solid and concrete data."
Today (March 28th) the daily percentage growth of confirmed #COVID19 cases in Italy is 6.91%, from 86,498 to 92,472.

The absolute increase amounts to 5974 cases.

See the graph on daily % growth.#coronavirus pic.twitter.com/GjDdzHJMt6

— Riccardo Puglisi (@ricpuglisi) March 28, 2020
Prime Minister Giuseppe Conte announced the stringent lockdown in early March. It's not clear when officials will lift it.
Spain, another hard-hit European country, moved to tighten its lockdown and ban all nonessential work on Sunday after more than 840 people died. Over 6,500 people have died so far from the CCP virus.
The Epoch Times refers to the novel coronavirus, which causes the disease COVID-19, as the CCP virus because the Chinese Communist Party's coverup and mismanagement allowed the virus to spread throughout China before it was transmitted worldwide.
Spain's health emergency chief, Fernando Simon, stated the country's infection rate fell Sunday to 9 percent, down from 18 percent three days before. The number of people in hospital beds and receiving intensive care is rising, he said, reported The Associated Press.
"It is the most difficult moment for the EU since its foundation and it has to be ready to rise to the challenge," Spanish Prime Minister Pedro Sanchez.