Italian authorities reported the lowest COVID-19 death increase since early March.
Italy's Civil Protection Agency said on Sunday that 24 new deaths occurred in the previous 24 hours, the lowest number since March 2.
The overall death toll stands at about 34,000, while the total number of cases is about 21,000, according to figures from CNN.
The number of people in intensive care dropped from 152 on Saturday to 148 on Sunday, officials told Reuters. About 182,000 have recovered from the CCP (Chinese Communist Party) virus, a novel coronavirus that emerged last year in China.
In June, Italy became the first European country to reopen its borders as well as ending mandatory 14-day quarantines for people entering its borders.
Last week, Italian health officials warned of renewed CCP virus transmission, especially after new outbreaks of cases in Rome.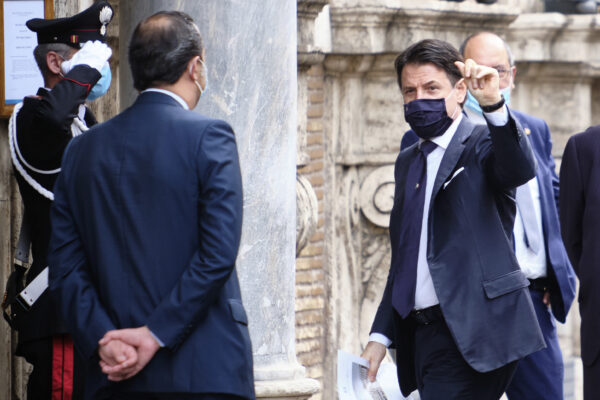 "In some regions, a high number of new cases of COVID-19 infection continues to be reported," the Higher Institute of Health (ISS) said, according to The Local.
Health officials confirmed that contact tracing is currently underway.
"This should encourage caution because it indicates that in certain parts of the country, the circulation of the virus is still significant," the ISS report said.
Italy underwent a nationwide quarantine in mid-March, leading to a significant budget deficit.
Prime Minister Giuseppe Conte said on Sunday that the country's deficit is likely to expand further as the country tries to prop up its economy.
"A further increase in the budget deficit is likely," Conte said in a news conference.