Italy, one of the countries hit hardest by the COVID-19 pandemic, reported the lowest single-day death toll in more than two weeks and its third consecutive daily decline.
The country reported 525 deaths in the past 24 hours, which is the lowest since March 19. More than 15,800 people have so far succumbed to the Chinese Communist Party (CCP) virus, also known as the novel coronavirus, according to officials in an ANSA report.
The number of new confirmed cases also rose by 4,316, which is a decrease compared to the previous day's total of 4,805, officials said. Italy's total number of cases is now at 128,948, which is fewer than Spain.
"This is good news but we should not let our guard down," Civil Protection agency chief Angelo Borrelli said, reported The Local.
Italy, meanwhile, had recorded its highest daily death toll of 969 on March 27.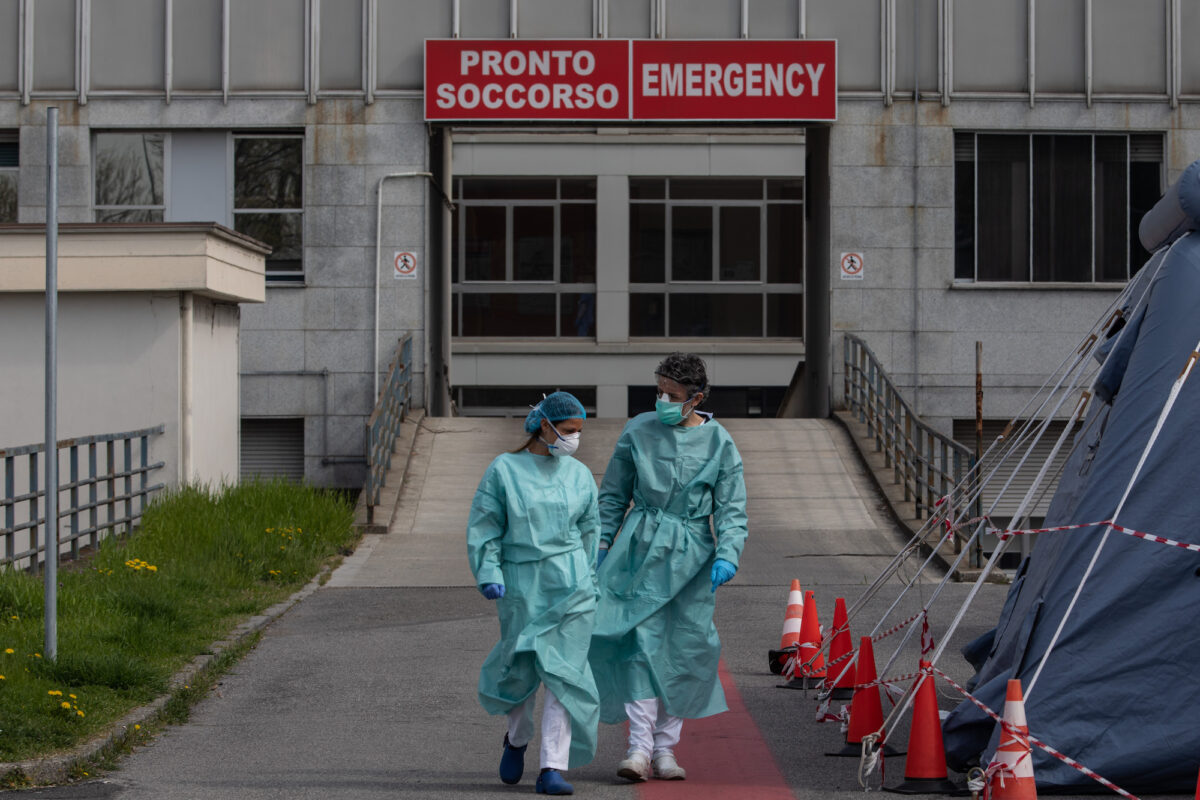 Declines in deaths and new cases might be a sign that the social distancing measures and lockdown implemented by Italy's government is working. Italy's Prime Minister Giuseppe Conte implemented a nationwide lockdown in early March in an attempt to curb the spread of the CCP virus.
Conte said Sunday that updated timelines and regulations will be announced next week.
"Our response has not been perfect, maybe, but we have been acting [to] the best of our knowledge," Conte said on NBC's "Meet the Press." He's not sure if the lockdown or other restrictions will be lifted.
"Today, I see that our model is implemented by other countries and its validity has been acknowledged by the [World Health Organization], and the results so far indicate that we are on the right path," he said. "In this moment of difficulty I clearly say that the U.S. and President Trump have once again shown that they are our close allies and friends by" providing Italy with support, he said, according to ANSA.
Last week, however, some local Italian authorities suggested that the real death toll could be much higher.
"There are many more dead than are officially declared. But this is not a j'accuse. People died and they were never tested because time and resources are limited," Eugenio Fossati, deputy mayor of Coccaglio, told the Wall Street Journal. "We know the real number is higher, and we mourn them, knowing full well why they died," he continued. "It's a hard truth to accept."
Bergamo Mayor Giorgio Gori wrote on social media that perhaps twice as many have died. "I fear that the real figure is higher," he said.