Italy's CCP virus death toll lowered to 260 over the past 24 hours, the smallest tally since March 14, according to the country's Civil Protection Agency.
The number of new infections was the lowest at 2,324 over the past 24 hours, ANSA said. On Saturday, 2,357 infections were reported, and meanwhile, Sunday's death toll was down from 415 on Saturday.
The number of confirmed cases was 197,675, the third-highest behind the United States and Spain. However, it is believed that the Chinese Communist Party (CCP) has severely underreported the total number of cases in deaths inside China, which has a population of more than 1.3 billion.
Prime Minister Giuseppe Conte told reporters over the weekend that he will allow some businesses to reopen as soon as this week, adding that manufacturing and construction could reopen starting on May 4.
"We are working in these hours to allow the reopening of a good part of businesses from manufacturing to construction for May 4," Conte told newspaper La Repubblica.
Some companies will need to resume activity sooner so they cannot lose business and revenue.
"We can't prolong any further this lockdown … we would risk seriously undermining the socio-economic fabric of the country," Conte said, according to Reuters.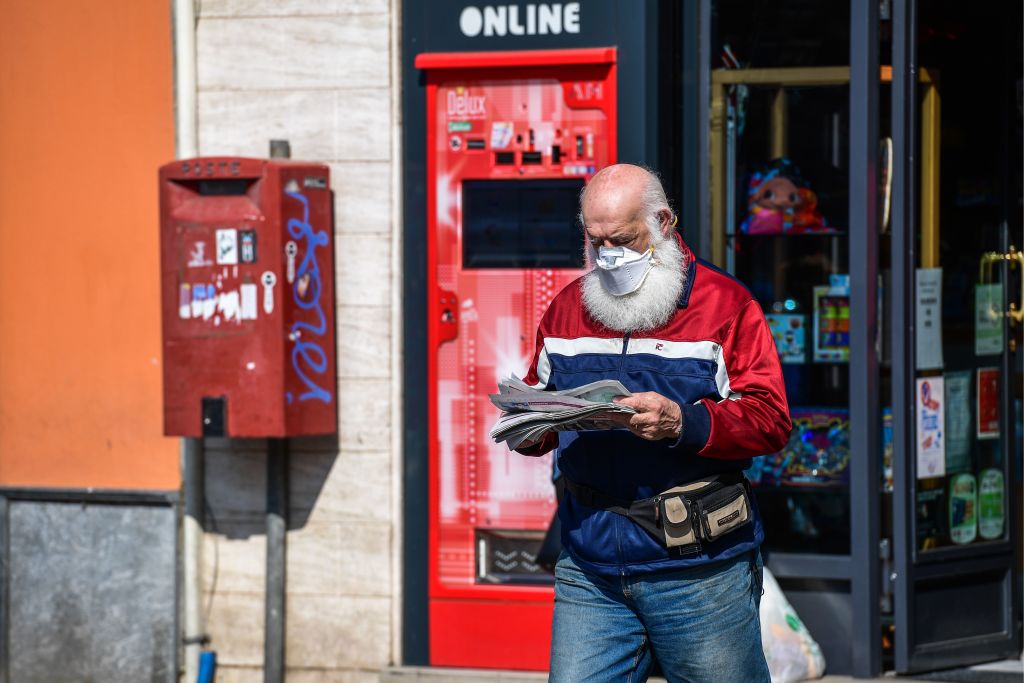 Meanwhile, it comes as a scientific study speculated that first COVID-19 infections in Italy date back to January, rather than February, as it has been suspected.
Stefano Merler, of the Bruno Kessler Foundation, told a news conference alongside top health officials that his institute evaluated the first know cases, drawing conclusions from the contagion.
"We realized that there were a lot of infected people in Lombardy well before Feb. 20, which means the epidemic had started much earlier," he said, reported Reuters.
"In January for sure, but maybe even before. We'll never know," he said, adding that an immediate surge in CCP virus cases implied that it was brought to Italy by several people rather than a single individual. Italy was the first European country to deal with the epidemic, and on Jan. 31, the country halted traffic to and from China after two Chinese tourists were found to have contracted the virus.
About a year before that, Italy, in March 2019, ignored warnings from the United States and European Union, becoming the first G7 country to sign with China's controversial "One Belt, One Road" program, opening up sectors to Chinese investors, including state-owned firms.