Italian health officials on Wednesday reported 196 deaths from the COVID-19 coronavirus in the past 24 hours, representing a 30 percent increase over the previous day.
As of Wednesday, 827 people have died and confirmed cases rose more than 20 percent to 12,462, making Italy the worst-affected country in the world outside of mainland China. Italy's emergency manager, Angelo Borrelli, in announcing the new figures, said that 1,045 people have recovered, according to the state-backed ANSA news agency.
Prime Minister Giuseppe Conte, meanwhile, announced later that all stores except pharmacies and grocery stores are now closed. Italy must now "go another step″ by closing all shops and businesses except for food stores, pharmacies, and other stores that sell ″essential″ items, he said, according to AP.
"The advice is always the same: only go out for what is strictly necessary and indispensable," he said.
Conte said that authorities might restrict movement across the country even further, coming two days after essentially placing the whole of Italy under quarantine.
"The main objective is to protect citizens' health, but we must take into account that there are other interests at stake. We must be aware that there are civil liberties that are being violated. We must always proceed carefully," Conte remarked to reporters, according to Reuters.
Experts have speculated that Italy's high fatality rate is because the country has the oldest population in Europe. About 23 percent are aged 65 or older, noted Reuters, and elderly people appear to be more susceptible to the virus.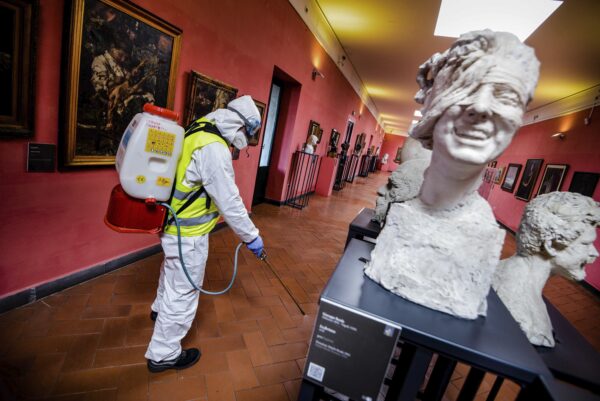 In Europe, COVID-19 cases have been confirmed in every single country, while France and Germany have reported daily spikes in cases, according to data from Johns Hopkins University. German Chancellor Angela Merkel told reporters that between 60 and 70 percent of the country's population could get infected, and the priority now is to slow the spread to allow healthcare systems to function.
Elsewhere, South Korean officials confirmed 242 new cases, bringing the total to 7,755, while nearby Japan confirmed 54 more cases, CNN reported. Western countries appear to be struggling to contain the epidemic, and the number of cases in the United States has now reached at least 1,000, as several states declared emergencies.
"In the past couple of days, for more than one week, we have been seeing an increase," said Yasuyuki Sahara, Senior Assistant Minister of the Ministry of Health, on Tuesday night, CNN reported
What's more, the World Health Organization (WHO) declared COVID-19 a global pandemic, which means the illness is spreading far and wide across the world.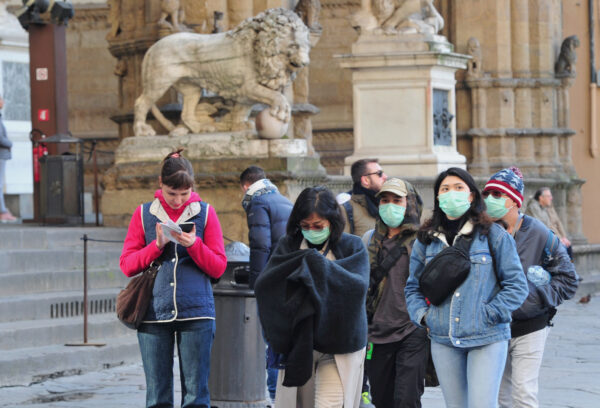 "In the past two weeks the number of cases outside China has increased thirteenfold and the number of affected countries has tripled," WHO Director-General Dr. Tedros Adhanom Ghebreyesus told a news conference Wednesday. "In the days and weeks ahead, we expect to see the number of cases, the number of deaths and the number of affected countries to climb even higher."
The virus, which emerged in mainland China in late 2019, includes symptoms such as a fever, cough, shortness of breath, and it can cause pneumonia.