Italy introduced drastic new measures to fight the coronavirus epidemic, including a quarantine on 16 million people in the wealthy northern part of the country.
Italian Prime Minister Giuseppe Conte signed a decree on Sunday that effectively will place millions of people on lockdown. The entire Lombardy region as well as 14 other provinces are now facing government-mandated travel restrictions, including Milan, Venice, and Parma.
"There will be an obligation to avoid any movement of people who are either entering or leaving" the areas placed on lockdown, Conte said, according to CNN. "Even within the areas moving around will occur only for essential work or health reasons," he remarked.
Italy has recorded more than 230 deaths and thousands of infections, representing the most fatalities outside of mainland China and most inside Europe. Reports have said that the head of the co-ruling Democratic Party, Nicola Zingaretti, was infected with the virus, which causes the COVID-19 disease.
"This is a national emergency," Conte remarked to reporters. "Our objectives are twofold: to contain the spread of infections—we can't afford it—and we have to take action to prevent the overloading of our hospitals."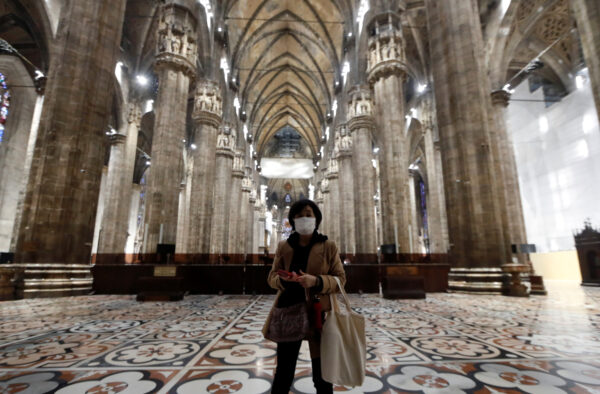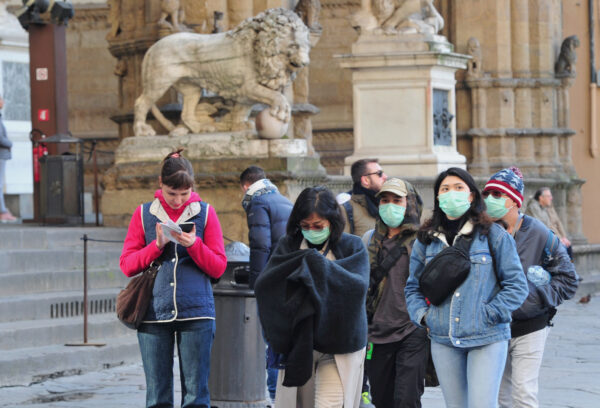 Those who are found breaking the rules could face as many as three months in prison. Quarantine zone residents cannot travel inside of it, employees are asked to take a leave from work, and elderly people and other high-risk groups should stay home.
Under the new measures, people are not supposed to enter or leave Lombardy, Modena, Parma, Piacenza, Reggio Emilia, Rimini, Pesaro and Urbino, Alessandria, Asti, Novara, Verbano Cusio Ossola, Vercelli, Padua, Treviso, and Venice, the BBC reported.
Officials from Italy's southern regions told people from the north to stay away.
"Don't come back to Puglia, and if you are already on your way, turn back," said Michele Emiliano, governor of the southern region of Puglia, according to the Wall Street Journal. "You are carrying a virus that has already brought northern Italy's health-care system to its knees." Like other southern regions, Puglia on Sunday imposed a two-week quarantine on anyone coming from the north.
The World Health Organization, in a Saturday statement, said that "allowing uncontrolled spread should not be a choice of any government, as it will harm not only the citizens of that country but affect other countries as well."
"We must stop, contain, control, delay and reduce the impact of this virus at every opportunity. Every person has the capacity to contribute, to protect themselves, to protect others, whether in the home, the community, the healthcare system, the workplace or the transport system," the statement added.