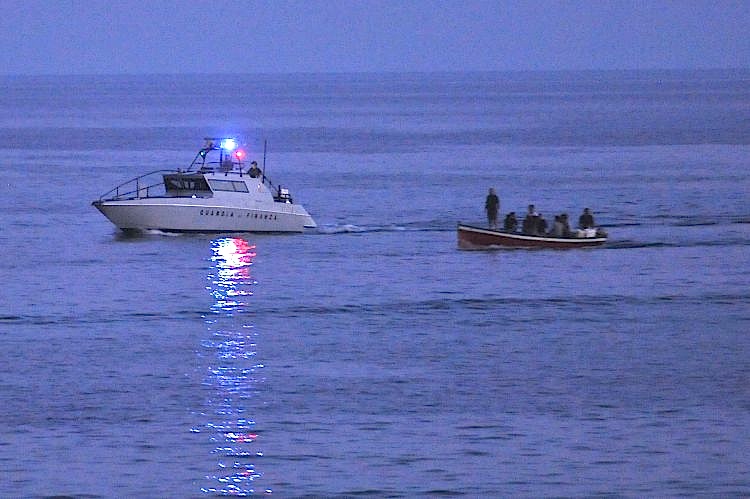 A European court on Thursday ordered Italy to pay $20,000 to asylum-seekers and would-be migrants, saying that Italy violated their rights by sending them to Libya without examining their cases.
In the May 2009 incident, 200 migrants attempted to make it from Libya to the Italian island of Lampedusa, some 385 miles across the Mediterranean. They were intercepted by the Italian coastguard and sent back to Tripoli. 
Italian officials said that Libya was a "safe country" and said the immigrants did not specify if they wanted to go to Italy or elsewhere.
"They were in the water for 23 hours so its ridiculous to pretend that they should have to ask for asylum while onboard. They were in a bad state," Antoni Giulio Lana, an attorney who represented the victims, told the European Observer.
In 2008, Italy's then Prime Minister Silvio Berlusconi and former Libyan leader Moammar Gadhafi signed an agreement to send back any Italy-bound migrants to Libya. The deal was scrapped last year.
Out of those turned back, 11 from Somalia and 13 from Eritrea lodged a compliant with the Italian Council of Refugees which brought the case to the European Court of Human Rights. 
The court ruled that the Italian government violated their rights and awarded the victims $20,000 each if they return to Italy.
Former Italian Interior Minister Roberto Maroni on Thursday said the court made the wrong decision in forcing Italy to compensate the migrants. 
" I'm absolutely sure that everything was done respecting European laws. Those provisions saved many human lives that would have been put at risk during the trips attempting to reach Italy," he is quoted as saying on the Observer website.