Italy's Prime Minister Giuseppe Conte announced that starting Tuesday, the entire country will be placed under lockdown to combat the spread of the COVID-19 coronavirus—an expansion of a lockdown that was previously limited to the virus-hit north.
The restrictions will include banning all public gatherings while preventing movement other than for work and emergencies, he said.
Such a drastic measure is necessary to protect Italy's most vulnerable citizens, including elderly people and individuals with underlying health problems, said Conte, adding that the right course of action is to remain at home, according to ANSA.
There has been a significant increase in deaths and patients in intensive care, and as a result, Italians' "habits must be changed now," Conte said. "We must all give up something for the good of Italy" and "we must do it immediately and we will only succeed if we will all work together and adapt to these stricter standards," he said, adding: "Stay at home."
Conte said there is no reason for sporting events and large public gatherings to continue amid the outbreak in Europe's worst-hit nation. The country reported nearly 100 deaths on Monday, bringing the total to 463, while nearly 8,000 cases have been confirmed, according to ANSA.
"There won't be just a red zone," Conte told reporters in reference to the lockdown in areas in northern Italy over the weekend. Italy will be "a protected area," he added.
Inmates at more than two dozen Italian prisons rioted against restrictions on family visits and other containment measures, and six died after they broke into the infirmary and overdosed on anti-psychotic medicine.
Global oil prices suffered their worst percentage losses since the start of the 1991 Gulf War, and U.S. stocks dropped so quickly in the first few minutes after markets opened that it triggered a 15-minute halt in trading. At the Milan Stock Exchange, investors' fears drove stocks down by 11 percent.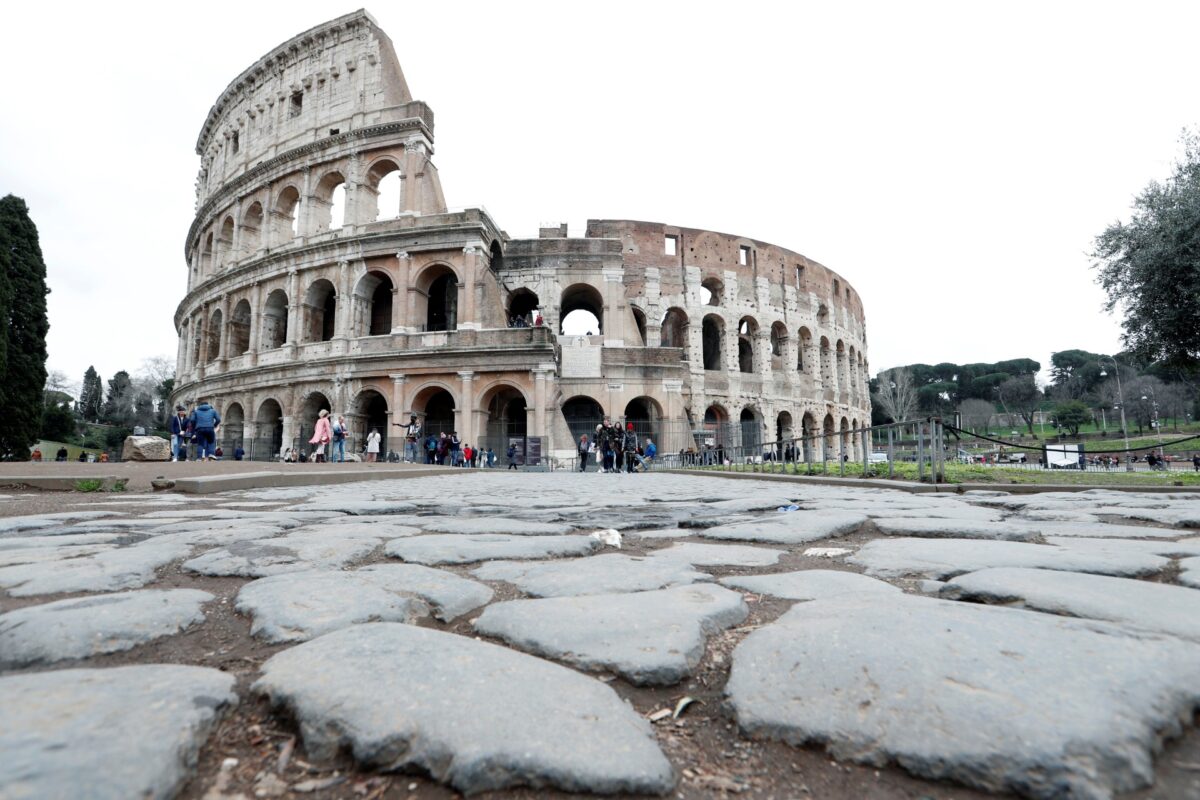 "Now that the virus has a foothold in so many countries, the threat of a pandemic has become very real," said World Health Organization chief Tedros Adhanom Ghebreyesus. "The great advantage we have is the decisions we all make as governments, businesses, communities, families and individuals can influence the trajectory of this epidemic."
Israel will now quarantine anyone who is arriving overseas for 14 days, said Prime Minister Benjamin Netanyahu. According to a map from Johns Hopkins, 39 people are confirmed to have COVID-19, which includes symptoms including a fever, cough, shortness of breath, and other respiratory issues.
"After a day of complex discussions, we have made a decision: Whoever arrives in Israel from abroad will enter quarantine for 14 days," Prime Minister Benjamin Netanyahu said in a video statement on Monday. "This is a difficult decision but it is essential to maintaining public health, which takes precedence over everything."
The virus emerged late last year in Wuhan, China.
The Associated Press contributed to this report.