Italian health authorities on Thursday reported that 1,016 people have died from the novel coronavirus—a grim new milestone as officials attempt to curb its spread after essentially locking down the entire country.
Emergency commissioner Angelo Borrelli said that 189 people died in the past 24 hours while more than 2,200 cases were confirmed during the same time frame, bringing the total of cases to 15,113, according to state-backed ANSA. He said that more than 1,250 people have recovered from the virus, which emerged in Wuhan, China, in late 2019 before spreading across the world.
In elaborating, he said that 1,153 people are in intensive care across Italy, or 125 more than on Wednesday, ANSA reported. Meanwhile, some 6,600 patients are hospitalized with COVID-19 symptoms, and another 5,000 or so are self-quarantined at home, Borrelli remarked.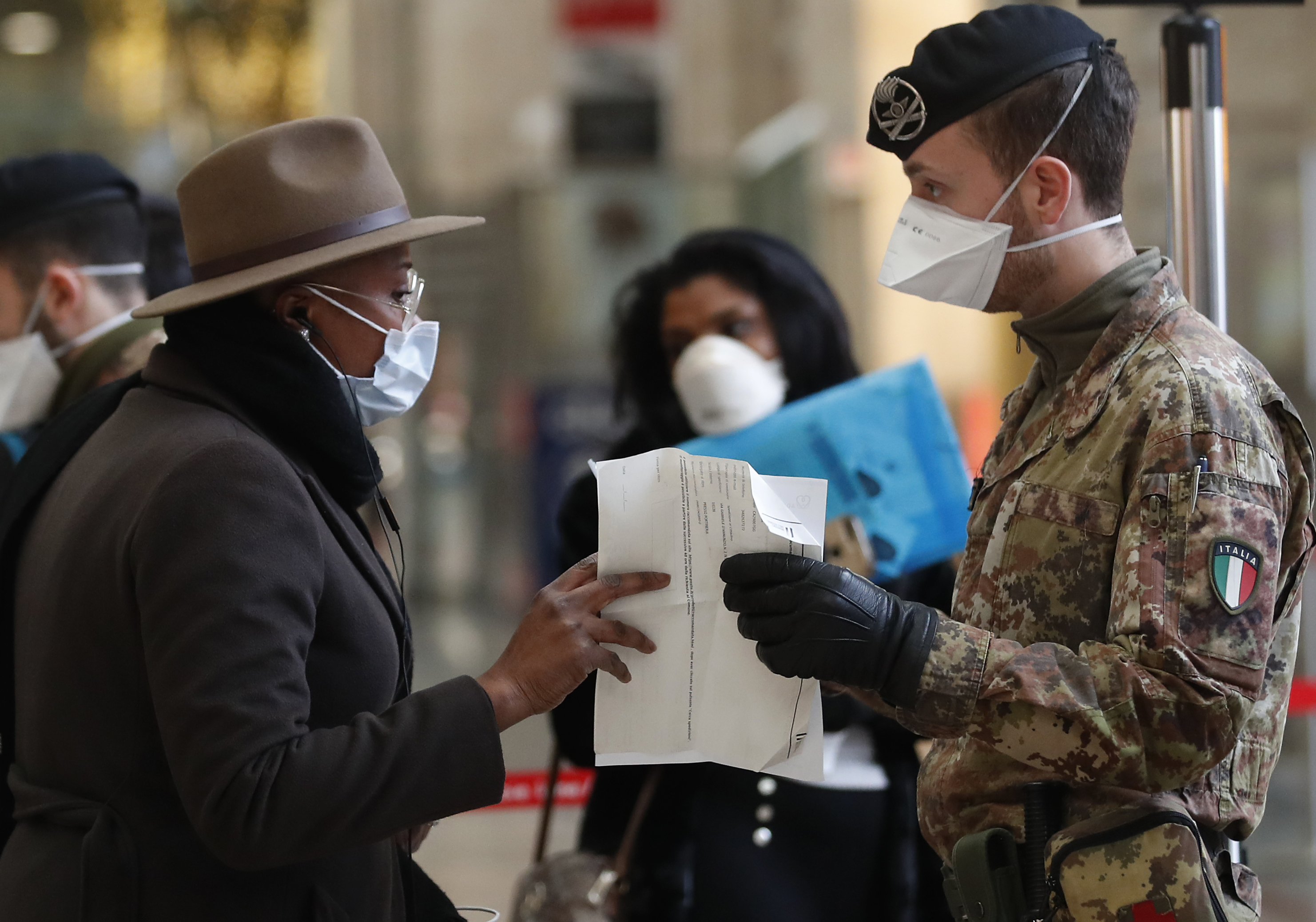 Italy has become a hotspot for the virus, which causes the COVID-19 disease, and Italy's leadership placed the country essentially on lockdown, which has turned tourist-filled areas into ghost towns. Outside of mainland China, Italy has the most deaths and cases.
A day before, Italian officials announced that 196 people died from the new virus, representing the worst single-day toll amid the pandemic.
Prime Minister Giuseppe Conte announced that all stores except pharmacies and grocery stores are now closed. Italy must now "go another step″ by closing all shops and businesses except for food stores, pharmacies, and other stores that sell ″essential″ items, he said, according to the Associated Press. "The advice is always the same: only go out for what is strictly necessary and indispensable," he told reporters.
Some health experts have tried to explain why Italy has such a high death rate. The Italian population is the oldest in Europe, and about 23 percent of the people are aged 65 or older, with a median age of 47.3, according to Live Science, which also noted that many of the patients who died in the country are in their 80s and 90s—a demographic that is particularly susceptible to COVID-19.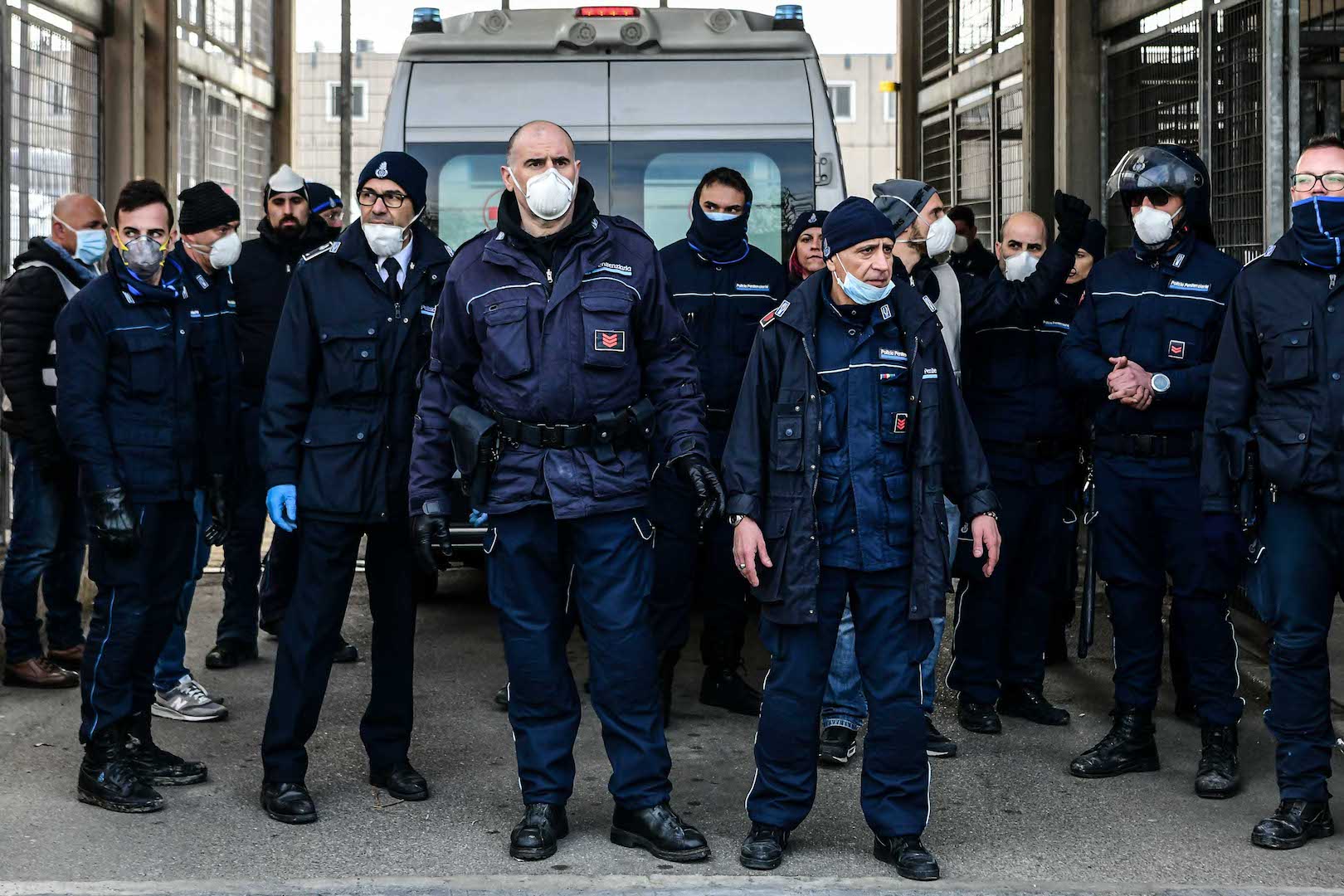 Due to the country's relatively older population, one "would expect their mortality rate to be higher on average, all else being held equal," compared with a nation that has a younger population on average, said Aubree Gordon, an associate professor of epidemiology at the University of Michigan, in an interview with the website.
Elsewhere in Europe, France has also experienced a surge in infections and officials are preparing for a scenario that Italians are now experiencing.
"The Italian scenario: we have to prepare for it," said Jerome Salomon, director-general of the French health agency, according to the Financial Times on Thursday.
The death toll update comes after President Donald Trump announced that the United States would ban travel from mainland Europe to the United States.
"I made a very tough decision last night and a very tough decision a long time ago with respect to China," Trump said Thursday. "I don't want people dying, and that's why I made these decisions."
"Whether it affects the stock market or not, very important, but it's not important compared to life and death," Trump said. "So I had to make that decision. And, frankly, the people that are professionals praise the decision, and it's something I had to do. And I think you will see the end result is very good because of it. But it'll take a period of time."