Recovery from the CCP virus can take months, Italian COVID-19 patients and doctors have said as the country is starting to ease limitations.
Patients and doctors told the New York Times that shortness of breath, fevers, and fatigue can last for weeks or months even after they test negative for the virus.
"We have seen many cases in which people take a long, long time to recover," Alessandro Venturi, the director of the San Matteo hospital in hard-hit Lombardy, told the NY Times. "It's not the sickness that lasts for 60 days, it is the convalescence," he added. "It's a very long convalescence."
People with not as severe symptoms have the discomfort for even longer, Venturi told the outlet.
Dr. Annalisa Malara, a physician who diagnosed Italy's first case of the CCP (Chinese Communist Party) virus in February, said it is unclear why the symptoms last for so long.
The doctor noted that a "lack of energy" and "the sensation of broken bones" are common. Symptoms of fatigue often lingered "even after the more intense symptoms are gone," Malara remarked.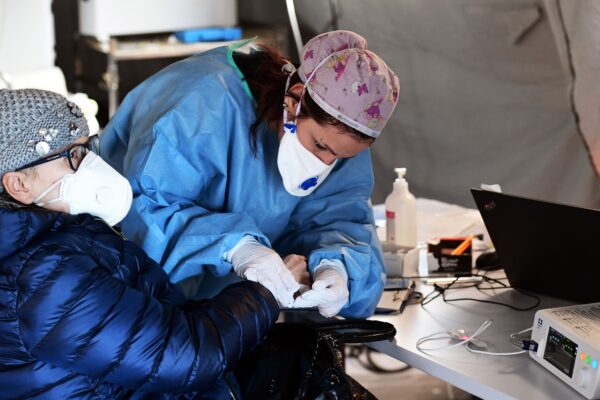 Patients also described their lingering symptoms to the newspaper.
Morena Colombi, who lives in Truccazzano near Milan, said she tested negative for the CCP virus and was counted as someone who recovered from the virus. But she suffered shortness of breath and muscle pain five weeks after she recovered, and she added that it was only until April 21 that she was able to return to work.
"It takes a long time," she told the outlet. "I can't get back into my natural rhythms."
Martina Sorlini, a 29-year-old high school teacher, said she has experienced a low-level fever since the start of March. "It never finishes," Sorlini said.
Italy is one of the hardest-hit countries in the world, reporting more than 200,000 COVID-19 cases and over 30,000 deaths, according to Johns Hopkins University data.
On Monday, Italy started to gradually lift draconian restrictions that the government had imposed in early March to contain the virus and now allows people to leave their homes more freely and some companies to reopen.
It came as deaths from the COVID-19 epidemic in Italy rose by 165 on Sunday, against 194 the day before, the Civil Protection Agency said as the daily tally of new cases fell to 802 from 1,083 on Saturday.
Reuters contributed to this report.