Brad Copeland was among the first on the scene of the collapsed Mayfield Consumer Products candle factory building last week to help rescue those buried in the rubble following Kentucky's catastrophic tornadoes.
Copeland crawled over beams and fallen metal-studded walls for several hours to help pull people out.
From about 9:30 p.m. on Dec. 10 to 2:30 a.m. on Dec. 11, he used electric saws and grinders he borrowed from a neighboring business to cut through walls and beams that had fallen on people working inside the building that night.
Copeland, a U.S. Army veteran with emergency medical services training, told The Epoch Times he was at home watching "The Grinch Who Stole Christmas" with his children when he received a phone call from his pastor, Steven Boykin at His House Ministries church in Mayfield.
Boykin also serves as the chaplain at Mayfield Consumer Products. When he called Copeland, he told him that "he needed someone who knew what they were doing" in the rescue efforts.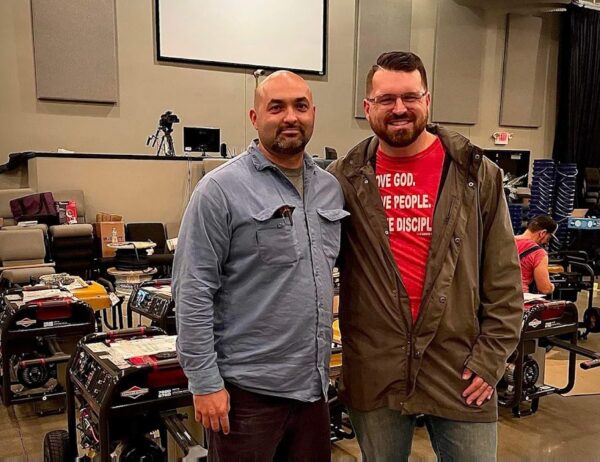 Copeland and Boykin arrived at the scene of the collapsed Mayfield Consumer Products warehouse-style building in less than an hour after the tornadoes hit, Copeland said. Because of all the debris in the area, he said they had to park about eight-tenths of a mile down the street from where they had to go. They were among a group of fewer than 10 people helping inside the building early on.
"It took us a little while to get to the candle factory," said Copeland, who works as an electrician at nearby Vanderbilt Chemicals. "There was so much debris in the street. There was a tractor dealership next to the candle factory. I just thought about the amazing force the tornado must have been. There was a large combine that had been thrown upside down. Those things are huge and weigh a few tons," he said.
"It was like a war zone," Copeland, who has served in Afghanistan in 2005 and 2006, said. "It was nothing like I had ever seen, at least state-side," he added. "It was like someone had stood on one end of the candle factory and pushed it over, causing it to fall over like dominoes."
When Copeland got inside the building, he heard a man crying out for help.
"He said, 'I need help, and there's a law enforcement officer next to me,' Copeland said. "I saw Officer Daniels' feet right away. He was unresponsive. I performed CPR on him for about 10 minutes. He may have already passed from his injuries before we got to him," he said.
"People were all over screaming for help," Copeland added. "At first, we couldn't find them. It was tough. We then formed an assembly line and started moving from one person to the next to help pull them out from under debris," Copeland said.
"After we pulled walls and beams off people, they couldn't walk at first," he said. "By the end of the night, there were about 30 to 40 people helping with the rescue efforts."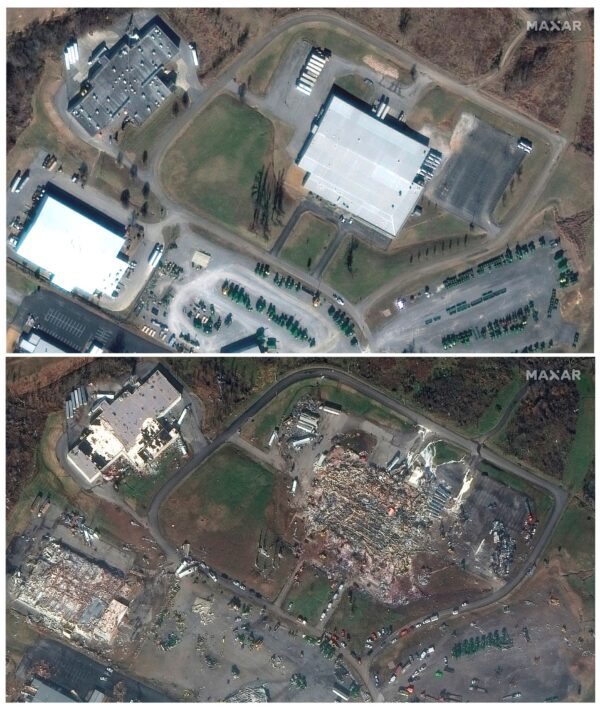 Officer Robert Daniels
Graves County Jail Deputy and Corrections Officer Robert Daniels was among the eight people who were killed inside Mayfield Consumer Products after he succumbed to his injuries, Graves County Jail Lt. Joseph Siedel told The Epoch Times.
Daniels, a member of Kentucky Fraternal Order of Police Mayfield-Graves County Lodge 21, was among three people killed, including two women, that Copeland helped pull from the rubble of the candle factory in addition to the 13 survivors he helped rescue.
Daniels, who was 47, and the father of four daughters, three sons, and seven grandchildren, had been on the job of overseeing an inmate work release program at the candle factory for less than a week when he was suffocated after a metal-studded wall and beam fell on top of him, Siedel said.
He was supervising seven inmates the night of his death at about 10:30 p.m., and none of the inmates were injured, Siedel said.
Daniels had tried to call for help a few times, but the crushing weight on top of him made him weaker as it increasingly restricted his breathing, according to those who were trapped around him, Siedel said.
"He was just a great guy, and a friend," Siedel said. "He was Christian-hearted, and a man of integrity."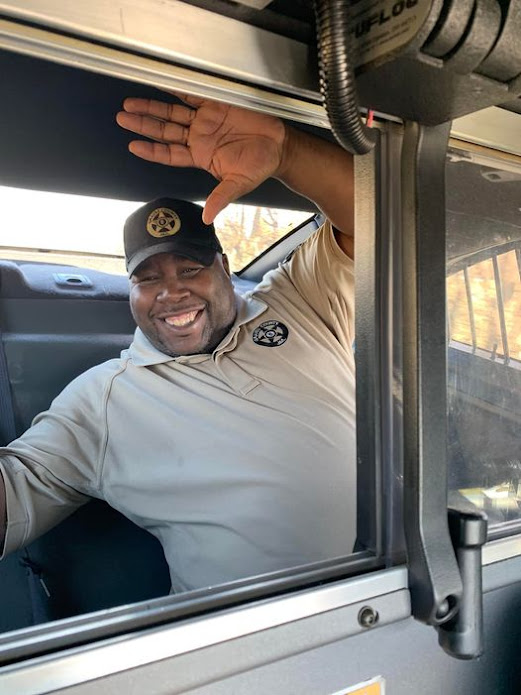 Siedel said Copeland needed to be recognized for his life-saving efforts.
"As far as we're concerned, Brad Copeland is a hero," Siedel said. "We are happy to know that he got there as quick as he did and started helping people right away. Knowing that Robert didn't suffer long before he was helped, is a comfort."
In what Siedel said will be a small ceremony, the Graves County Jail Deputies plan to honor Copeland sometime next week.
"I don't think I did anything anyone else wouldn't have done," Copeland told The Epoch Times on Dec. 16 minutes before he was to help distribute generators with his fellow churchgoers. "If this will help honor Officer Daniels' memory, I'm glad. That's what I would want to do."
As of Friday, 92 people have been confirmed dead from the tornadoes that hit multiple states, including 76 in Kentucky.