NEW YORK—Politicians are usually late. Long before issues such as income inequality and climate change move to the political limelight, others have already offered solutions.
Most of the work of analyzing these problems is done by organizations known as think tanks. They are devoted to research, advocacy, and influencing policy initiatives and many have been tackling such issues for years, building an impressive body of knowledge.
"If you look at the drivers of policy, they are mostly externally driven," said Joseph Cari, chairman of the board of directors of the World Policy Institute, a NYC-based think tank that identifies critical, emerging global issues and gives voice to perspectives and policy solutions to address them, according to its website.
"The policy world is playing a role that people don't understand; it's where the creative thinking comes from," Cari said. That policy world includes a growing number of influential think tanks.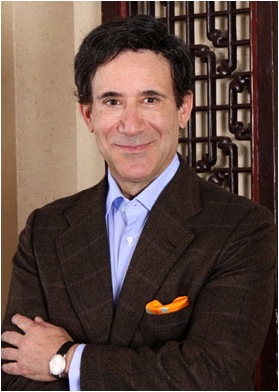 Cari started to do this kind of policy work back in 1995, when he was appointed by President Bill Clinton to serve as chairman of the board of the Woodrow Wilson Center for International Scholars, a federally funded policy forum that provides in-depth research and dialogue on global issues. The Wilson Center, along with many other nonprofit think tanks, takes a nonpartisan approach to pertinent topics.
If you look at the drivers of policy; they are mostly externally driven.
, World Policy Institute
Other think tanks are more one-sided and are clearly influenced by the agenda of their members and funders. That's why "the credibility of the messenger is important," Cari stressed.
"There are lots of voices out there, so it can be hard to differentiate the white noise from something you should pay attention to," he said. Transparency is key, according to Cari, who also serves as a senior managing director and chief operating officer of MedCap Fundamental Ventures, a health care venture fund.
Cari believes all think tanks should disclose the affiliations of their members and funders. "Money controls thought process, so someone reading something coming out of a think tank should know who is financing it," he said.
Nonprofit, Nonpartisan
For its part, the nonprofit, nonpartisan World Policy Institute takes a global approach to problem solving, "We are not political and not ideological, the only thing that drives us is the sense of having global solutions to problems," Cari said.
The organization is also known for the depth of analysis it engages in. "We highlight one part of a problem and go deeply into those issues," he said.
An issue the organization has been intently focused on of late is the future of the Arctic Circle. "It's an area no one cared about 10 years ago, it was just frozen ice, but now we can get energy out of there. So access to energy in the Arctic Circle is going to be a big issue going forward," Cari said.
In March of last year, the World Policy Institute launched "Arctic in Context," a weekly blog that provides context on crucial issues the Arctic region is facing. The Web-based platform offers maps, timelines, articles, and analysis to give an independent and comprehensive overview of the Arctic Circle, focusing on a variety of issues such as border disputes, climate change, access to energy, and indigenous peoples.
Access to energy in the Arctic Circle is going to be a big issue going forward.
, World Policy Institute
In October, the Institute also launched its Arctic Deeply Roundtables, which kicked off with a private luncheon and discussion with former Vice President Al Gore.
The meetings, attended by stakeholders, scholars, and government officials from the United States, Canada, Germany, and Norway, addressed the issue of rapidly receding Arctic ice, which has raised a host of social, geopolitical, economic, and environmental questions.

These discussions often result in the construction of new policy and business models by "looking for what is the commonality in solving these problems," said Cari.
Tellus: Working for a Great Transition
Similarly, the Boston-based Tellus Institute, a globally focused think tank, seeks to bring new perspectives to energy and environmental policymaking and to sustainable development.
The nonprofit organization was established in 1976 by a group of young professors, partly in response to the oil crisis that had taken place in the early 1970s.
"The first Earth Day occurred in 1970, and this helped to inspire us to look at energy and environmental policy, and how we might make a living dealing with those issues," said Richard Rosen, executive vice president and a founding member of the Tellus Institute.
Corporations should harness their private interests to better serve the public interest.
Tellus staff originally funded its operations by taking on paid consulting and research projects for governments and organizations interested in energy policy, said Rosen.
It has since greatly expanded its focus. "Within our consulting projects, we broadened our scope of topics to include more environmental projects and doing work for organizations such as the Environmental Protection Agency, state environmental agencies, the Department of Justice, and NGOs (nongovernmental organizations)," said Rosen.
"Our mission has been to do technical analysis and modeling work to show what policy implications might follow from that analysis," he explained.
Recently, Tellus has been tackling the issue of corporate and global governance. Its staff has published articles and taken part in conferences that promote new scenarios for how corporations and governments can function better within society.
Tellus's Great Transition Initiative joins scholars and activists together to "form a global network that creates a vision to encourage citizens to mobilize for cultural and political change and to come up with desirable scenarios, such as changes in values, that might lead us to a more viable world in the long run," Rosen said.
The initiative includes Tellus's Corporate Redesign program, which outlines six restructuring principles corporations should adhere to "to ensure a better future for the country and the planet," Rosen said.
Corporations should harness their private interests to better serve the public interest; pursue fair returns for their shareholders but not at the expense of other stakeholders; operate in a sustainable fashion; and distribute their wealth more equitably among employees. 
Americans for the Arts: Transformative Power
Americans for the Arts, another nonprofit think tank, works directly with local, state, and national governmental officials and agencies as well as with leaders in the business and arts worlds to promote its arts agenda.
"We want to advance the arts and show the transformative power of the arts in the lives of all people, and how the arts can be used to help solve community, national, and international problems," said the organization's president and chief executive officer, Robert Lynch.
The Washington, D.C.-based think tank also serves as an umbrella organization for groups around the country with the similar goal of promoting the arts.

"Our organization is about advancing the 300 national arts organizations and 5,000 local arts agencies that exist in various communities around the country by enabling them to raise and distribute money and provide services and leadership to the arts community," said Lynch. Americans for the Arts does so by providing these organizations with the tools, research, data, and training they may need to function at a higher level.
Our organization is about advancing the 300 national arts organizations and 5,000 local arts agencies that exist in various communities around the country.
, Americans for the Arts
This February, Americans for the Arts co-sponsored a National Initiative for Arts & Health in the Military summit. The program explores methods for using the arts and creative art therapies to address the needs of military members and veterans as they return home from deployment and reintegrate into civilian life.
Over 200 experts in the fields of the arts, the healing arts, and therapy attended the event. "Out of it comes ideas for new projects we might suggest to local organizations around the country, new research that needs to be done, and new national programs that need to be mounted," said Lynch.
Where Does the Money Come From?
Funding for think tanks can come from a variety of sources, both public and private. For the World Policy Institute those sources include foundations, nonprofit organizations and donations from members of its board.

It does not seek donations from partisan groups. "You don't see the political money in our organization, you're not going to see an ideologue pushing something; that is not what we do," Cari said. The World Policy's operating budget for 2015 is currently just over $1 million.
Tellus no longer relies primarily on contract work to stay funded. Instead, it depends on grant money and a small endowment, which came from the sale of an office building it owned. However, as most of its senior fellows are now reaching retirement age, the organization is determining how, and if, it will continue to fund itself in the future.
Americans for the Arts raises its $16 million budget through a variety of means. About one-third comes from earned revenue, such as ticket sales to its events; another third comes from contributed revenue from foundations, donors, and grants. The last third comes from its board-directed endowment, currently over $100 million, from which it withdraws about 5 percent a year.
Making an Impact
Most think tanks publicize their points of views and policy recommendations through a number of outreach methods. One way the World Policy Institute does so is through its flagship publication, the World Policy Journal, which publishes quarterly on a specific theme or area of interest.
Its most recent edition, titled "The Unknown," includes articles, photos, essays, cartoons, and documentaries on some of the most pressing global affairs issues impacting the world. They include the next security crisis, the next environmental disaster, and the next emerging tax haven.
We know the journal is read in 7,500 universities worldwide, so young people are looking at it as a source for ideas.
, World Policy Institute
The journal is currently distributed in 103 countries and its online counterpart is read in over 170 countries. "That gets the proverbial stone of ideas in the water with concentric circles going out," said Cari.
"We know we are read by a lot of governments around the world, and one reason for that is that we are nonpartisan and non-American centric," he maintained.
The group also co-hosts a monthly World Economic Round Table, during which thought-leaders from both the investment and policy world convene to discuss some of the most challenging questions facing the global economy. Attendance is by invitation only. This March's roundtable will feature a lecture by the former President of Mexico Vicente Fox.
How to Measure Success?
Assessing a think tank's success in influencing policy can be hard to quantify, but the World Policy Institute remains strident in its effort to offer solutions to international problems.
"How that translates can be in a variety of different ways; it may be through laws, regulations, or a body of thinking that is accepted," Cari remarked. The high number of requests the institute receives from government officials and news organizations asking for additional information provides some indication of the impact the organization is having.
Additionally, "We know the journal is read in 7,500 universities worldwide, so young people are looking at it as a source for ideas," Cari said.

Tellus looks to influence policymakers on a systemic level by inviting them to read some of the over 350 publications available on its website and published in other journals.
The think tank's website also includes discussions about its articles. "We don't just put material out, we have a guided commentary and discussion on many of the papers we publish, so authors and readers can learn from each other," Rosen said.
"Our goal is to maximize our impact on the policy community and get them to understand how the various issues we analyze and discuss are connected," he said.
Americans for the Arts promotes its message during National Arts Advocacy Day, an event attended by some 500 representatives from national and independent arts organizations and policy service organizations.
The event kicks off the night before with the Nancy Hanks Lecture, a policy lecture that attracts over 1,000 attendees. This year, Norman Lear, a television writer and producer and founder of the D.C.-based advocacy organization People for the American Way, will speak. "He has had a big arts footprint in the policy world," Lynch noted.
In 2009, Americans for the Arts successfully lobbied for an extra $50 million in funding to be earmarked for the creation of arts jobs as part of the American Recovery and Reinvestment Act of 2009.
The day of the event, all 500 attendees, armed with a briefing book about the issues being addressed and the voting record on the arts of every member of Congress, join a session on Capitol Hill to meet with their congressional representatives. "It's a chance for us to focus on some of the issues with elected officials, and sometimes we hold congressional hearings on a subject," said Lynch.
Advocacy is nothing new for the organization. "We've had a number of national campaigns to bring the value of the arts to people's attention," added Lynch. The organization then takes "all the thinking and data and policies we have come up with and turns it into citizen activism to get things passed or make a change," he said.
Policy Influences Politics
In 2009, Americans for the Arts successfully lobbied for an extra $50 million in funding to be earmarked for the creation of arts jobs as part of the American Recovery and Reinvestment Act of 2009. The funding was added to the budget of the National Endowment for the Arts, which at the time was $155 million.
Members of the think tank's arts committee lent their support to the initiative, including such high profile names as Robert Redford, Kerry Washington, and John Legend.
With the 2016 campaign season fast approaching, many potential candidates have been busy pulling together policy papers from a varied cross-section of organizations. "That's the time when many think tanks will try to get their policies out," Cari said.
"Think tanks will then provide the intellectual seeds of the presidential campaigns, and the governor and senator races too."