The trove of Iranian documents obtained by Israeli intelligence proves that Iran has lied to the world about its nuclear program, according to a statement by U.S. Secretary of State Mike Pompeo.
"The documents obtained by Israel from inside of Iran show beyond any doubt that the Iranian regime was not telling the truth," Pompeo said. "The documents show that Iran had a secret nuclear weapons program for years."
In an April 30 television appearance, Israeli Prime Minister Benjamin Netanyahu presented what he said were Iranian documents obtained in a daring Israeli intelligence operation that prove Iran had been developing nuclear weapons before the 2015 deal that it signed with the United States and world powers.
Netanyahu informed President Donald Trump about evidence of a past secret Iranian nuclear arms program in March, a senior Israeli official said.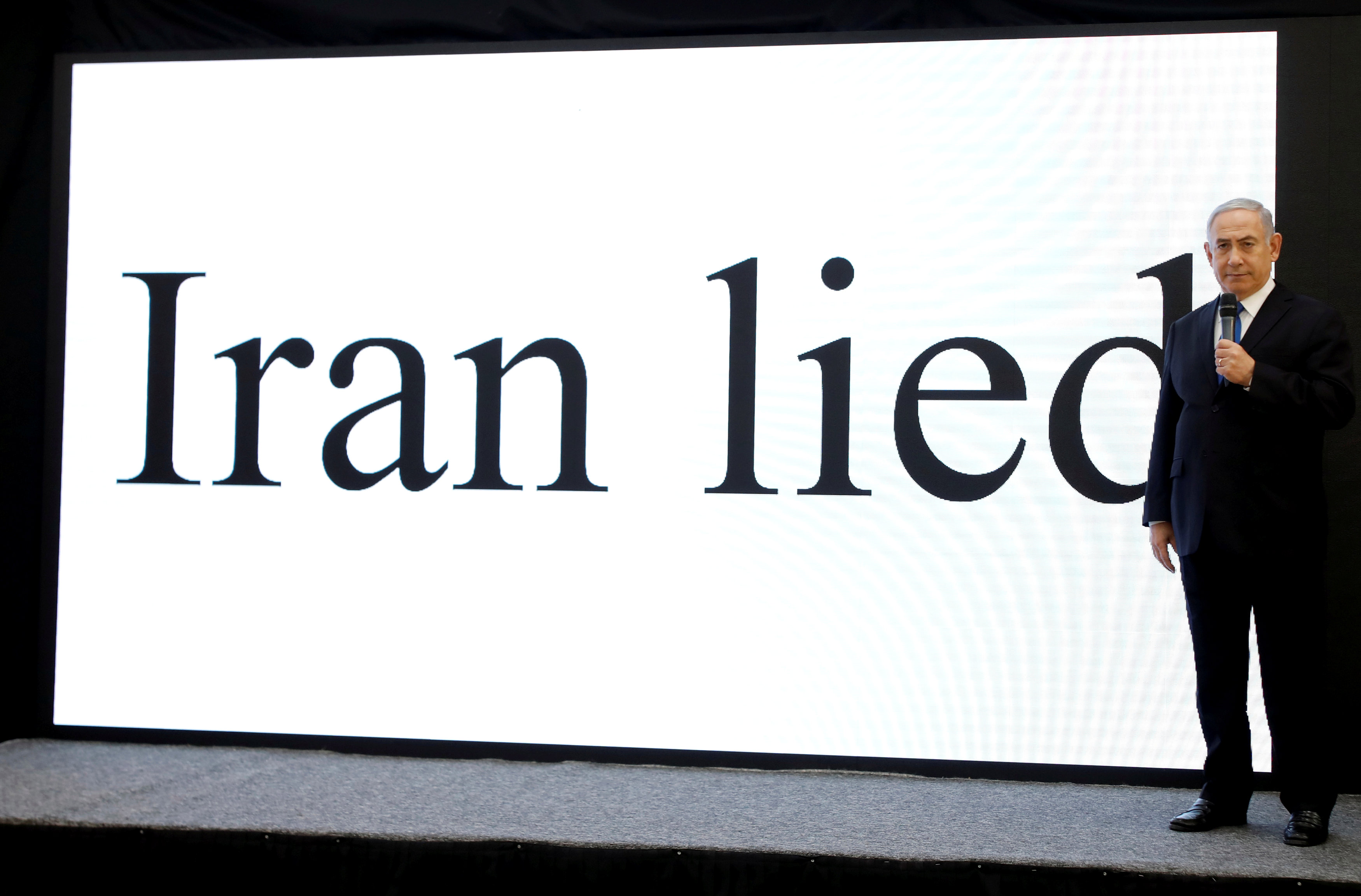 Trump agreed Israel would publish the information before May 12, the date by which he is due to decide whether the United States should quit the nuclear deal with Iran, the Israeli official said.
"As the president's May 12 deadline to fix the Iran deal approaches, I will be consulting with our European allies and other nations on the best way forward in light of what we now know about Iran's past pursuit of nuclear weapons and its systematic deception of the world," Pompeo said.
Tehran, which denies ever pursuing nuclear weapons, dismissed Netanyahu as "the boy who cried wolf" and called his presentation propaganda.
Tzachi Hanegbi, the Israeli minister for regional development and a Netanyahu confidant, said the presentation was meant to provide Trump with the grounds to bolt the deal.
What the prime minister did last night, was to give Trump ammunition against the European naiveté and unwillingness regarding Iran.
"In 12 days a huge drama will unfold. The American president will likely pull out of the deal," Hanegbi said in an interview with Israeli Army Radio.
"What the prime minister did last night, was to give Trump ammunition against the European naiveté and unwillingness regarding Iran."
Under the nuclear deal struck by Iran and six major powers—the United States, the UK, China, France, Germany, and Russia—Tehran agreed to limit its nuclear program in return for relief from economic and other sanctions.
Trump gave the UK, France, and Germany a May 12 deadline to fix their failure to address Iran's ballistic missile program, the terms by which inspectors visit suspect Iranian sites, and "sunset" clauses under which some of its terms expire, or else he will reimpose U.S. sanctions.
A senior Israeli official said that Israel had known about the Iranian archive for a year, gotten ahold of it in an intelligence operation in February, and informed Trump about it at a meeting in Washington on March 5.
Reuters contributed to this report.
Recommended Video:
President Trump Says 'Change Must Come From Within' For Peace In Middle East