The Israeli military announced on June 2 that it has arrested a senior leader of the Hamas terrorist group in the West Bank.
Sheikh Jamal al Tawil, a senior Hamas leader, was arrested on June 1 in the city of Ramallah by the Israel Defense Forces' (IDF) elite Duvdevan Unit in cooperation with the Israel Security Agency, the IDF announced.
The IDF alleges that al Tawil "recently took part in organizing violent riots, incitement to violence," and trying to reestablish a base for the Islamist terrorist group in Ramallah.
Hamas spokesman Hazem Qassem confirmed and denounced the arrest of its senior leader, saying that his apprehension "will not silence the voice of resistance in the West Bank" and that it wouldn't stop further activity by the group in the territory.
The arrest came amid a general crackdown by Israeli authorities on Hamas activities in the West Bank in recent days, reported The Times of Israel. A spokesperson for the Israel Security Agency told the outlet that more than 10 Hamas members had been arrested on May 20, including Naif Rajoub, a prominent Palestinian politician. It's unclear whether or how many members were later released.
Israel and Hamas had concluded more than a week of fighting after a ceasefire was brokered by Egypt on May 20.
The latest conflict came on May 10, after Palestinian rioters and Israeli police clashed in and around the Masjid al-Aqsa Mosque in Jerusalem. Also due on May 10 was a now-postponed Israeli Supreme Court hearing to evict several Palestinian families in Sheikh Jarrah, East Jerusalem, who were found to have not paid rent. According to reports, Israeli police had been clashing with Palestinian protesters and rioters weeks prior to the hearing.
Ofir Gendelman, a spokesman for Israeli Prime Minister Benjamin Netanyahu, said that Israeli police were responding to extremist Palestinians who planned the riots at the al-Aqsa Mosque on May 10. But Nabil Abu Rudeineh, a spokesman for Palestinian President Mahmoud Abbas, accused so-called "Israeli occupation forces" of conducting a "brutal raid" at the al-Aqsa Mosque, Reuters reported.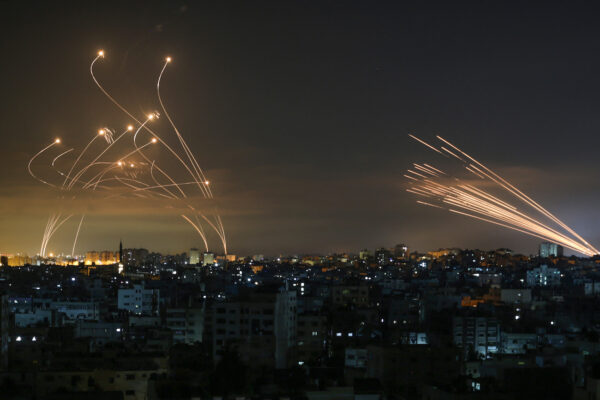 Hamas fired more than 150 rockets into Israel on May 10 after it told Israel to remove its police from the mosque area, sparking days of fighting that saw more than 4,000 rockets launched at Israel, which responded with retaliatory airstrikes toward the Gaza strip that intercepted roughly 90 percent of the rockets.
The conflict resulted in the deaths of 13 people in Israel and at least 253 people in Gaza—an unknown number of whom were struck by at least 460 Hamas rockets that had misfired and exploded in Gaza.
While no further rockets or airstrikes have occurred after the ceasefire was brokered, Hamas this week apparently pushed for further unrest in the region. The terrorist group called for Palestinians to take part in a "day of rage" in response to what it called "settlers' aggression" and the May 10 "storming of the al-Aqsa Mosque," reported The Times of Israel. In particular, Hamas called on Palestinians to block Israeli bypasses in the West Bank and to gather at areas where clashes regularly occur with IDF soldiers.