The ISIS terrorist group has threatened attacks on New Year's Day in a new propaganda poster.
The poster shows crowds of people on the Avenue des Champs-Élysées in Paris with the Arc de Triomphe in the background. An ISIS insignia and a hand holding a bloodied chef's knife have been added to the picture together with writing saying, "We will make New Year's Day hell," The Daily Mail reported.
ISIS has previously threatened to attack Christmas markets in Europe but with a change of strategy. In December 2016, an ISIS terrorist plowed a truck through Berlin's Breitscheidplatz Christmas market, killing 12.
To prevent such attacks, Germany started to install roadblocks at events to prevent vehicular attacks. In response, ISIS incited its followers to attack on foot.
"If you put barriers to cars in front of markets, you will not prevent people entering them on foot," stated another propaganda poster.
ISIS has specifically threatened the UK with a poster showing a London street with Christmas decorations and a text "soon on your holidays."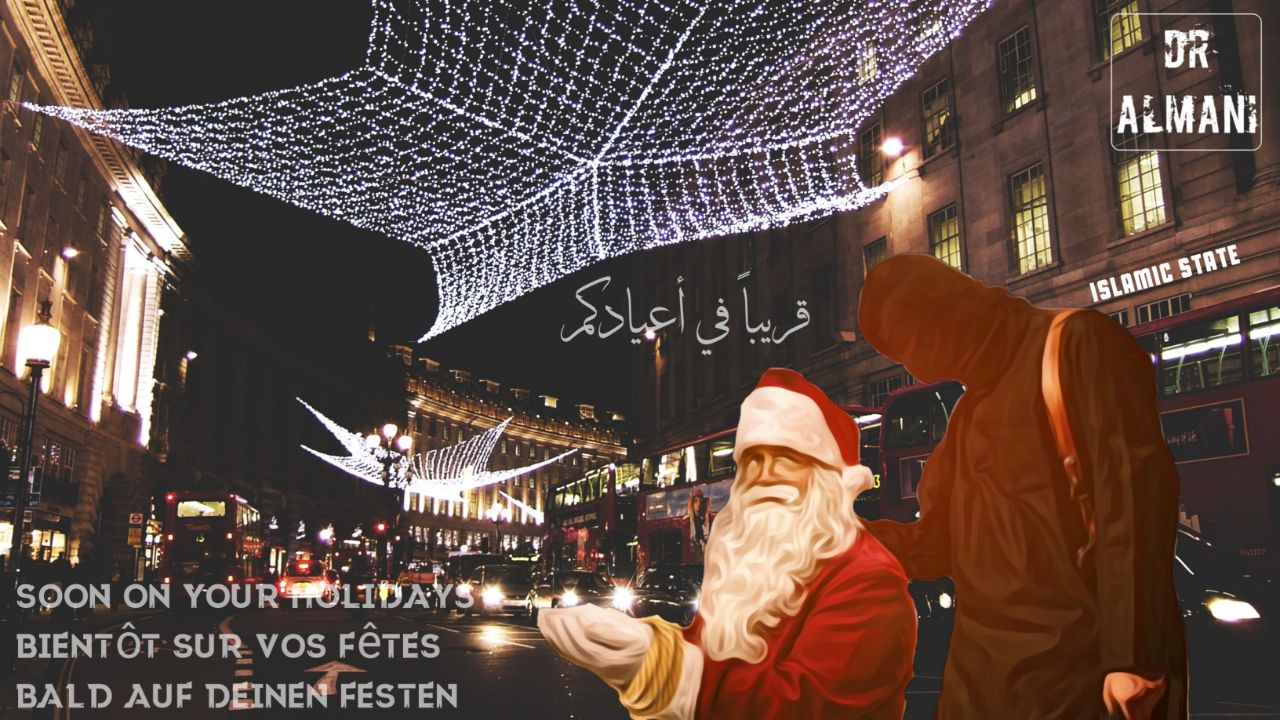 BlackOps Cyber, a darknet intelligence company, obtained the image on Nov. 21 and provided it exclusively to The Epoch Times on the same day six alleged ISIS plotters were arrested in Germany. The men, originally from Syria, were believed to have been plotting an attack on a Christmas market involving "weapons and explosives."
ISIS has been continually losing control of territory in both Iraq and Syria.
"Daesh's loss of Mosul [in Iraq] and now Raqqah [in Syria] are turning points for the terrorist organization, whose leaders grow ever more distant from a dwindling number of terrorist adherents," stated an Oct. 20 press release issued by Operation Inherent Resolve, the U.S.-led coalition mission to defeat ISIS, which it calls "Daesh," a derogatory play on the group's name that is hated by ISIS. Daesh means "to crush."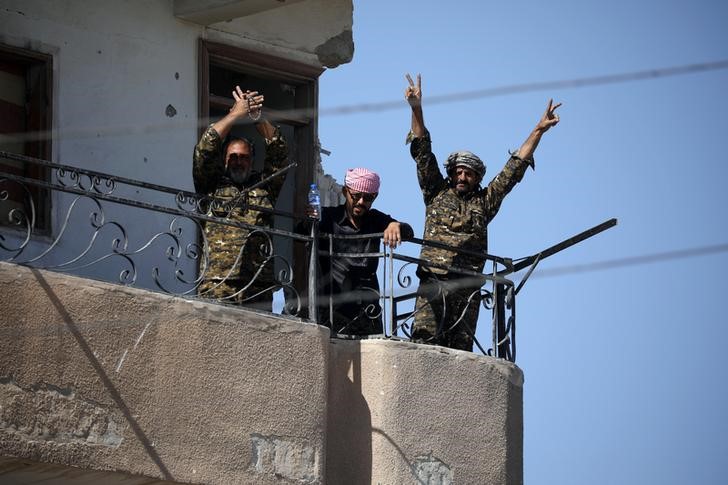 While you're here… Share!
We work hard to deliver the most important and interesting news every day for you, but would like to ask a little favor in return: Would you please share this story with your friends? You can just click the share button below. Thank you!
Joshua Philipp, John Smithies contributed to this report.