The territorial caliphate of the ISIS terror group has been 100 percent eliminated, the White House said on March 22.
The Islamist caliphate controlled large swaths of land and millions of people in the Middle East during former President Barack Obama's time in office but, after President Donald Trump was sworn in, the military has focused on hammering the group.
The White House press secretary made the elimination announcement to reporters flying on Air Force One.
She showed two maps, one showing the territory that ISIS controlled several years ago, with the land shaded in red, and a second meant to indicate the present day that showed the region without any red.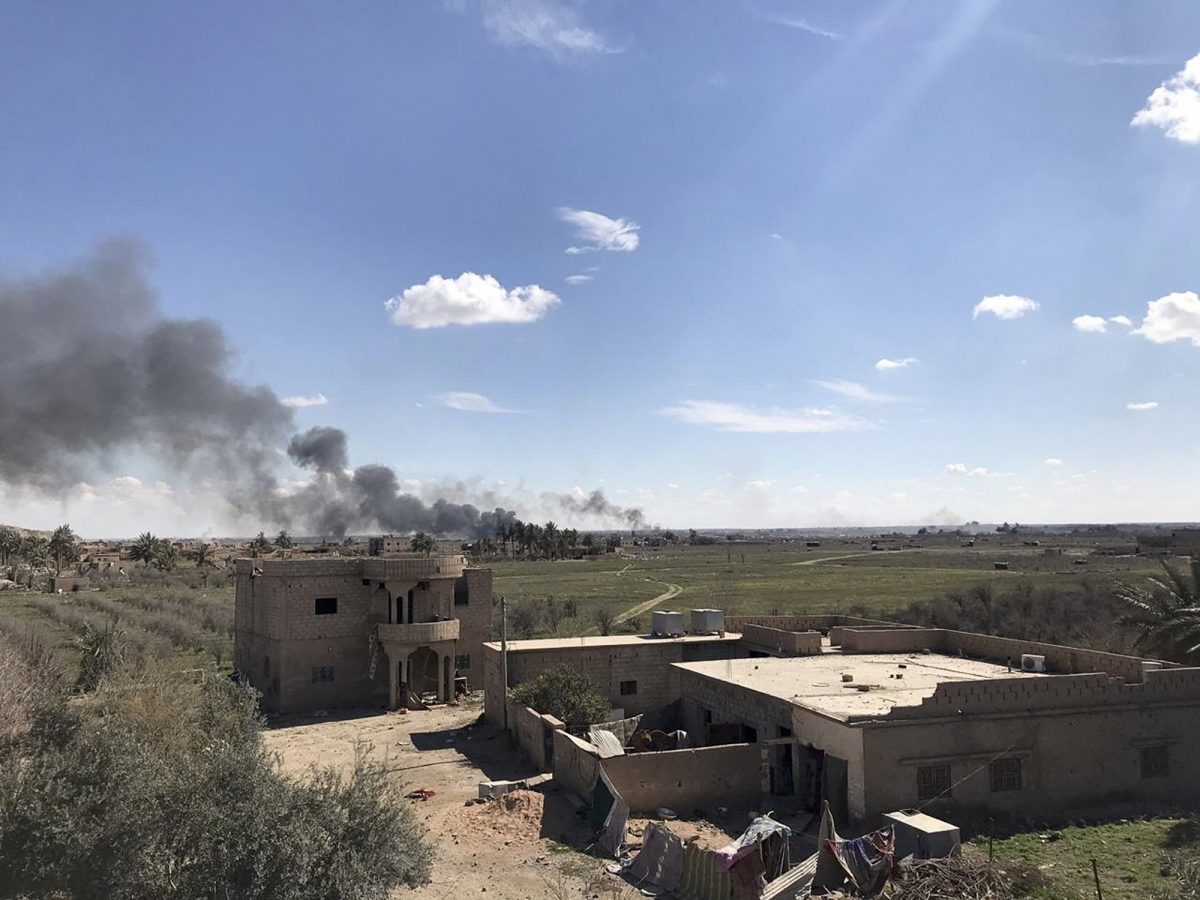 "She announced that the territorial ISIS caliphate has been 100 percent eliminated in Syria," according to a pool reporter. She said that acting Department of Defense Secretary Patrick Shanahan was on the plane and briefed the president on the situation.
The plane touched down at Palm Beach International Airport in Florida just before noon.
Her announcement comes one day after the final ISIS stronghold was reportedly liberated by American and allied forces, including the Syrian Democratic Forces.
Ten minutes later, Trump deplaned and greeted supporters. He displayed the same maps, which were combined into a single map, telling them: "Here's ISIS on Election Day and here's ISIS right now."
.@PressSec says the territorial ISIS caliphate has been 100% eliminated in Syria and provided update version of the before and after maps @POTUS displayed on Wednesday. pic.twitter.com/WbuhZCAy5x

— Mark Knoller (@markknoller) March 22, 2019
On the tarmac at @PBI_Airport, Pres Trump approached press pool to spotlight the maps showing elimination of ISIS caliphate in Syria (bottom), compared to ISIS territory in 2014 (highlighted in red)(top). Gave maps to the press pool, telling them to "spread it around." pic.twitter.com/ISF7zaSlvl

— Mark Knoller (@markknoller) March 22, 2019
Pointing to the bottom of the map, which showed virtually no territory controlled by ISIS, "there is no red," the president said.
There is a "tiny spot which will be gone by tonight," he added. "This just came out 20 minutes ago … that's the way it goes."
Trump took to Twitter on Friday to add some thoughts, saying: "ISIS uses the internet better than almost anyone but for all of those susceptible to ISIS propaganda, they are now being beaten badly at every level."
"There is nothing to admire about them, they will always try to show a glimmer of vicious hope but they are losers and barely breathing," he added. "Think about that before you destroy your lives and the lives of your family."