Iraqi Prime Minister Mustafa Al-Kadhimi announced Thursday that security forces have killed Abu Yaser al-Issawi, an ISIS commander who had claimed to be the leader of the terror group in Iraq and its "deputy caliph."
"Our heroic armed forces have eliminated Daesh [ISIS] commander Abu Yaser Al-Issawi as part of an intelligence-led operation," Kadhimi wrote in a tweet, referring to ISIS by an Arabic term considered by the group to be slanderous.
"I gave my word to pursue the Daesh terrorists, we gave them a thundering response," Kadhimi wrote, adding, "Long live Iraq and its patriotic armed forces."
According to AFP, citing security sources, Issawi was killed on Wednesday in a remote swathe of Iraq's northern Kirkuk province in an operation backed by the U.S.-led coalition.
"The coalition carried out five air raids, killing at least 10 jihadists," one of the sources told AFP.
While Iraq declared victory against ISIS in 2017, troops have continued to battle sleeper cells in parts of the country. Just last week, ISIS claimed responsibility for a suicide bombing attack that killed at least 32 people and injured more than 100 in Baghdad.
Former Secretary of State Mike Pompeo warned in June 2020 that ISIS terrorists continue to pose a threat in parts of the world, and urged allies to step up funding efforts to defeat them despite a pandemic-driven budget crunch.
"Our fight against ISIS continues, and will for the foreseeable future. We cannot rest," Pompeo told a virtual meeting of representatives of 31 countries and partners in the fight against international terrorism.
"We must continue to root out ISIS cells and networks and provide stabilization assistance to liberated areas in Iraq and Syria," he said.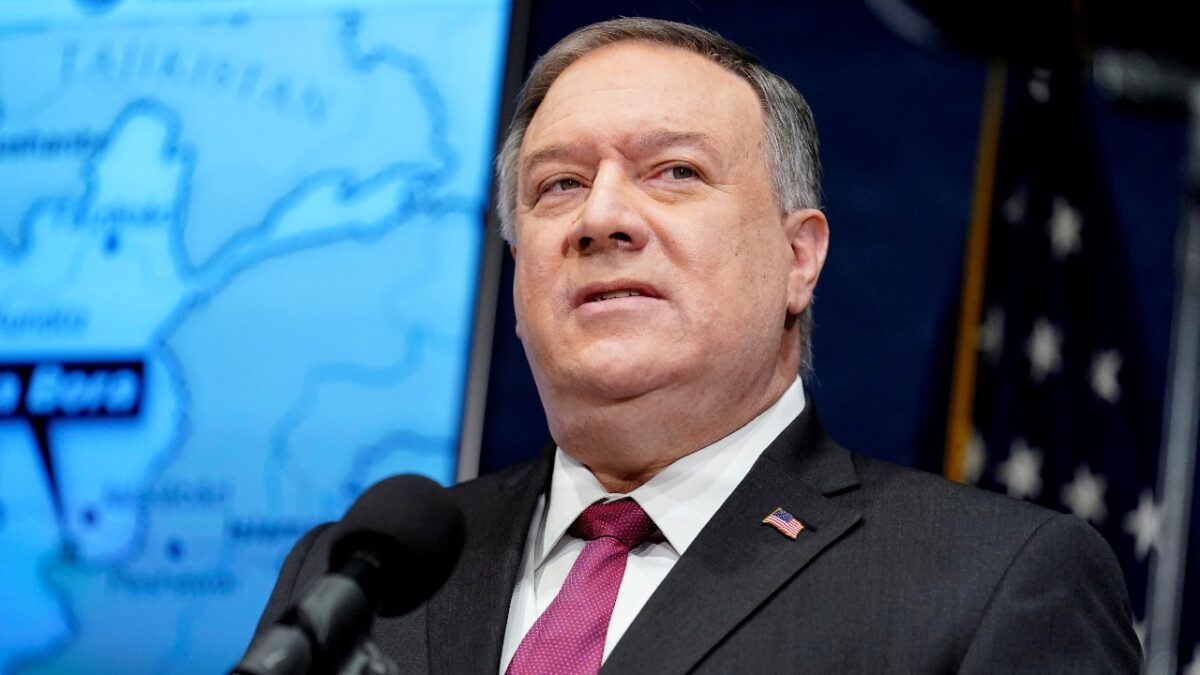 More recently, Pompeo warned that al-Qaeda, another terror group committed to perpetuating the deadly campaign of jihad, has a new headquarters in Iran, giving it a "second wind."
"Al-Qaeda has a new home base, it is the Islamic Republic of Iran," Pompeo said in a speech at the National Press Club in mid January. "As a result, [Osama] bin Laden's wicked creation is poised to gain strength and capabilities."
Pompeo also announced new sanctions on Iran, because of its association with al-Qaeda leaders, and a reward of up to $7 million under the State Department for information that brings al-Qaeda top leader Muhammad Abbatay to justice. He urged United Nations members and all countries to sanction Iran, citing the UN Security Council Resolution 1267.
"We ignore this Iran-Al Qaeda nexus at our own peril. We need to acknowledge it, we must confront it. Indeed, we must defeat it," he said.
In October 2019, U.S. forces killed the fugitive leader of ISIS, Abu Bakr al-Baghdadi.
President Donald Trump at the time said that a nighttime raid carried out by Special Operations forces in northwestern Syria over the night of Oct. 26 led to al-Baghdadi's death.
"Last night, the United States brought the world's No. 1 terrorist leader to justice," Trump said. "Abu Bakr al-Baghdadi is dead. He was the founder and leader of ISIS, the most ruthless and violent terror organization in the World."
Baghdadi died after fleeing into a dead-end tunnel, Trump said, adding that during his final moments, the ISIS leader was "whimpering and crying and screaming."