The ISIS terrorist group has claimed responsibility for Monday's gun attack in Vienna, in which four people were killed and 22 were wounded.
A gunman fired at crowds at six different locations in the city center in the Austrian capital on Monday evening, killing an elderly man, an elderly woman, a young passer-by, and a waitress before being shot dead by police.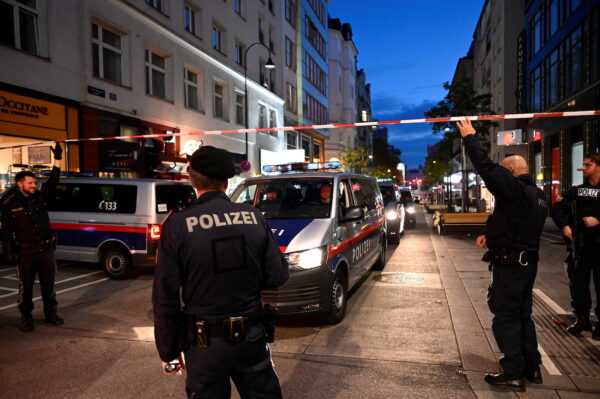 In a statement issued on Tuesday through its Amaq News Agency, the ISIS terror group said the attack had been carried out "by a fighter from the Islamic State".
ISIS also released a photograph showing a bearded man identified as "Abu Dagnah Al-Albany", who was carrying a pistol, a machine gun, and a machete, and was wearing a ring stamped with a sentence saying "Muhammed is the messenger of Allah".
In a video released by the terror group minutes later, the same man, speaking Arabic, pledged allegiance to ISIS leader Abu Ibrahim al-Hashemi al-Quraishi.
Albany would normally be used to refer to someone with Albanian origins. The statement did not identify the man by any other name.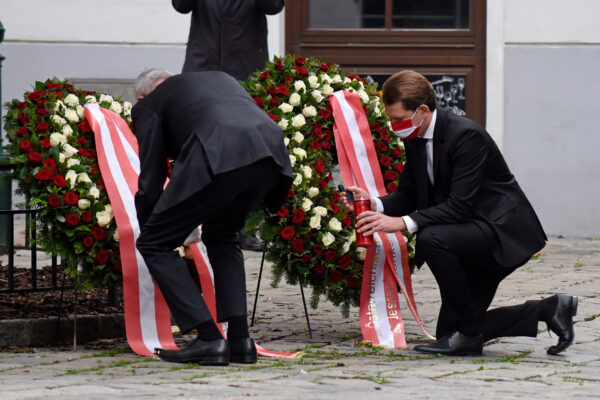 The Austrian authorities identified the attacker as Kujtim Fejzulai, a 20-year-old dual citizen of Austria and North Macedonia, who had been sentenced to 22 months in jail in April 2019 for attempting to travel to Syria to join ISIS, and had been released early in December due to his young age.
The majority of North Macedonia's population of 2 million is Orthodox Christian, with Muslims, mainly ethnic Albanians, accounting for around 35 percent of the total population.
Austrian Interior Minister Karl Nehammer said Tuesday that 14 people associated with Fejzulai had been detained in Austria and were being questioned.
Police in the Swiss city of Winterthur said Tuesday that two men were arrested there. Swiss daily St. Galler Tagblatt reported that Swiss Justice Minister Karin Keller-Sutter described them as "colleagues" of the attacker.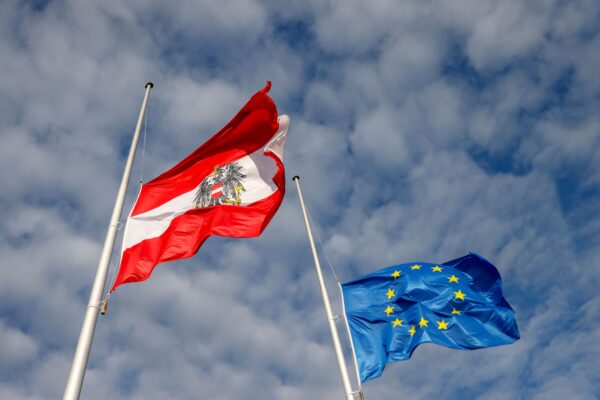 In Slovakia, police responded to reports that the suspect had traveled there in July to buy ammunition. They said on Facebook that they received information during the summer about "suspected persons from Austria" trying to buy ammunition.
"They failed to make the purchase," the Slovakian police statement said, without elaborating. "We immediately sent the information to our Austrian colleagues."
Austrian Chancellor Sebastian Kurz said on Tuesday that the incident was "clearly an Islamist terrorist attack" that was "aimed at all of us".
"We will not be intimidated by the terrorists," he said. "It is a fight between civilization and barbarism, and we will fight this fight with all our determination."
Mimi Nguyen Ly, Reuters, and The Associated Press contributed to this report.