The baby of schoolgirl ISIS bride Shemima Begum died of pneumonia, according to reports that say Syrian Democratic Forces now confirm the death of the 3-week-old boy.
A spokesman for the Syrian Democratic Forces confirmed to AP that the infant died at a camp in north Syria, where 19-year-old Begum had been living after fleeing the vestiges of the terror group's so-called caliphate.
The boy's death has reignited the fierce debate over whether the British interior minister should have revoked Begum's citizenship.
Her son, Jarrah, died of pneumonia on March 7, according to a medical certificate, the BBC reported.
Begum traveled to Syria as a schoolgirl, aged just 15, from her home in London to join the so-called caliphate. She gave birth in a Kurdish refugee camp, after sparking controversy with a number of interviews.
In her interviews she indicated she wanted to return to the UK, but expressed little remorse or indication that she had shed the caliphate's ideology.
Citing security concerns, the UK's interior secretary announced in late February that her citizenship had been revoked.
The family has expressed its own shock at her lack of repentance, but proceeded with a legal challenge to the government's move to strip Begum of her British citizenship.
The death of the baby sparked criticism of that decision.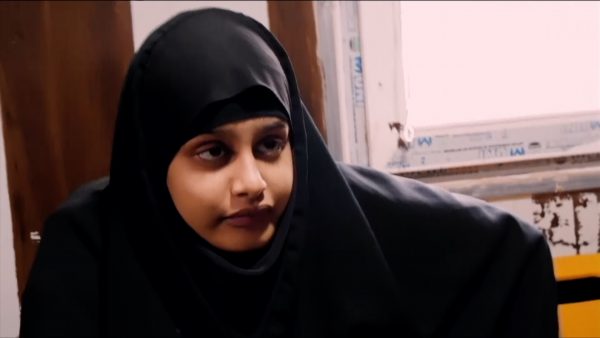 Speaking to the BBC on Friday before the baby's death had been confirmed, British interior minister Sajid Javid said: "Sadly there are probably many children, obviously perfectly innocent, who have been born in this war zone."
"I have nothing but sympathy for the children that have been dragged into this.
"This is a reminder of why it is so, so dangerous for anyone to be in this war zone."
Dal Babu, a former Metropolitan Police chief superintendent and friend of Begum's family, told BBC Newsnight: "We've failed, as a country, to safeguard the child."
"This was an entirely avoidable death of a British citizen," said Babu, referring to the fact that since the baby was born before Begum was stripped of her citizenship, it should have British citizenship.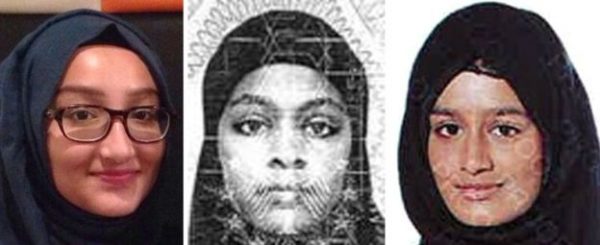 However, Javid had previously said that bringing the baby home from the war zone would be "incredibly difficult."
"If it is possible somehow for a British child to be brought to a place where there is a British consular presence, the closest place—it might be Turkey for example—in those circumstances I guess potentially it is possible to arrange for some sort of help with the consent of the parent," he told a lawmakers committee.
"Inside Syria, whether in a camp or maybe somewhere else, there is no British consular presence."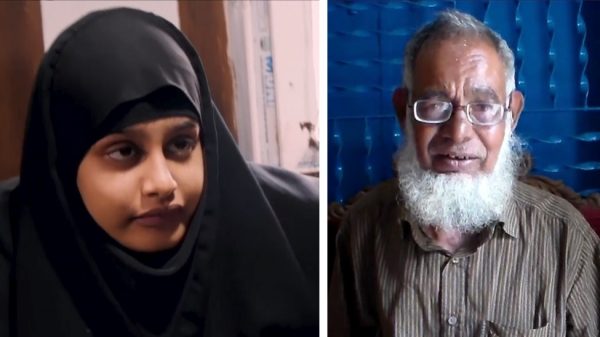 In response to news of the boy's death, a government spokesperson said: "The death of any child is tragic and deeply distressing for the family."
"The Foreign and Commonwealth Office has consistently advised against travel in Syria since April 2011,"  said the spokesperson, according to the Independent.
"The government will continue to do whatever we can to prevent people from being drawn into terrorism and travelling to dangerous conflict zones."
In earlier interviews, Begum said that while she did not agree with everything the terror group had done, she has "no regrets" about joining ISIS and suggested that air strikes against the terror group in Syria somehow "justified" the Manchester Arena terror attack.
"It's a two-way thing, really," she told the BBC, adding that the suicide bomber that killed 22 civilians at an Ariana Grande concert in Manchester was a "kind of retaliation" for bombardments of ISIS-held enclaves, adding, "So I thought, ok, that is a fair justification."
With ISIS territory squeezed to its final dregs by U.S.-led forces in the last couple of months, interest has grown in the so-called ISIS brides who traveled from the West and are now accumulating in the refugee camps in Syria.
The refugee camp of 40,000 has an estimated 1.500 people who traveled from Western nations, predominantly Europe, to join the ISIS terrorist group.