Commentary
For weeks the football world has been exposed to the enthralling story of Kylian Mbappe, a 22-year-old French wunderkind who plays for Paris Saint Germain (PSG), a prestigious club in the top tier Ligue 1 soccer competition in France.
The club is owned by Qatari interests and, hence, is extremely moneyed. It has been able to sign international superstar Lionel Messi from Barcelona F.C., and Sergio Ramos from Real Madrid on astronomical salaries.
Mbappe's contract at Paris Saint Germain expires in June 2022 and, provided he does not renew his contract, will be a free agent on July 1, which enables him to join Spanish club, Real Madrid, which are keen to secure his services.
For Mbappe, this would be the fulfilment of a life-long dream. For Real, it would make it a European powerhouse.
From January 2022—just months away—Mbappe would have been eligible to sign a pre-contract with Real, free from massive transfer fees.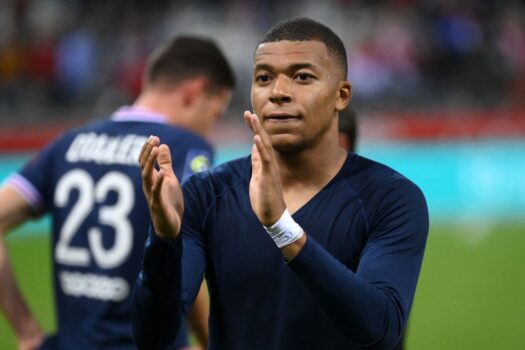 Nevertheless, the club wanted to secure his services immediately in the recently completed summer transfer period—or "mercato"—offering a €200 million (US $236 million) transfer fee to PSG to release the player.
However, the Parisians refused to budge even though Mbappe would have been free to leave in just a few months.
Why would any club forego €200 million under these circumstances?
Two explanations are offered.
First, PSG may believe that, during the next couple of months, it will be able to cajole Mbappe into renewing his contract by offering him a gigantic salary.
Second, the Paris club is owned and financed by powerfully rich Qatari interests that have an inexhaustible supply of money, which might explain the ability of PSG to forego €200 million.
The Mbappe transfer saga has confirmed that not everything can be bought with money. Indeed, if a player wants to leave, he is unlikely to be swayed.
Despite a salary of €18 million (US $21.25 million) per year, Mbappe regards the privilege of playing for Real as the highest accolade in the sport.
PSG's rejection of Real's generous offer also alerts the football world to the damaging influence of money in sport.
Qatar is the country that will host the FIFA World Cup in November-December of 2022.
Qatar has also been suspected of bribing FIFA officials to ensure that the Cup would be allocated to it. While the manifold conspiracy theories that have emerged during the last couple of years has undoubtedly adversely impacted the world of football in the short-term, it is the long-term destructive effects of the power of money that is concerning.
FIFA has Financial Fair Play Rules, which limits the amount that clubs can spend on new players. However, these do not appear to have stopped PSG at all.
There is no doubt that competition can be distorted if a club, for one reason or another, has unlimited financial resources which gives it an undeserved advantage over other clubs.
Such distortion has anti-competitive effects, and it warps the game and competition.
Of course, the financial position of a club could be the result of sound financial management. In such a case, it would be unfair to deprive a club of the ability to sign world class players. But, as far as PSG is concerned, its ability to refuse €200 million is the consequence of Qatari largesse and, presumably, little to do with good management.
Arguably, the club wants the most incredible line-up for the upcoming Champions League competition, especially after recently signing Messi, whose salary could no longer be paid by a financially challenged Barcelona F.C., which was paying him €71 million per year (US $83 million).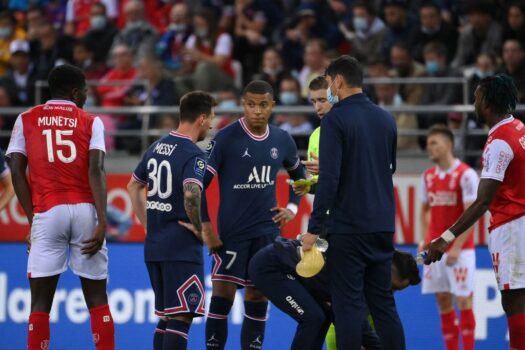 PSG's sacrifice of the transfer fee to facilitate a fleeting moment of Champions League glory is indeed unsettling.
This is because there is no guarantee that Mbappe, having missed out on his dream transfer, will be prepared to give his best for the Parisian club.
He also knows that Real was willing to spend €200 million on him, despite being free to rope him in in just a few months.
Hence, the future will reveal whether he will go out of his way to secure Champions League glory for his current club under these circumstances.
In any event, clubs with the greatest and most talented players can still lose crucial games. After all, a football game lasts 90 minutes, and anything could happen during that time.
Although money plays a role in what happens on the football field, qualities that cannot be readily assessed or measured, such as perseverance, determination, consistency, fitness, and team effort play an important role as well.
One thing is certain: the Mbappe transfer soap opera will continue to amaze and entertain football enthusiasts around the world and will intrigue those who favour sound financial management in sport.
Views expressed in this article are the opinions of the author and do not necessarily reflect the views of The Epoch Times.