On the African continent, the constellation of political pressure, government repression, cultural factors, and inadequate funding puts the fundamental right of a free press out of reach.
But Africa has some real bright spots. The Reporters Without Borders' 2016 World Press Freedom Index report, for example, puts Namibia at No. 17, ahead of all African nations, Canada (18), the United Kingdom (38), and the United States (41).
While violence and other abuses against journalists weigh into the rankings, the index considers less obvious factors, such as the nation's legislative framework, media infrastructure, and available tools, the diversity of viewpoints reflected in editorial decisions, transparency, and more.
Challenges in Africa's Media Ecosystem
In 1991, during a conference in Namibia, journalists from across Africa put together the Windhoek Declaration, defining and committing to an independent, free, and pluralistic press. Since then, only about 30 percent of African nations have established press freedoms.
Even Namibia struggles, increasingly so in the past two years, with self-censorship within the state-owned media system, with laws that are often invoked to suppress reporting, and with violent and politically motivated attacks directed against journalists. Physical attacks against reporters in Namibia are not uncommon, including one in 2014 that occurred on-air during contentious elections.

Current President Hage Geingob has close ties to NBC, the top broadcast outlet, and Freedom House reports increasing political pressure since the election. Most print publications are owned by political allies or the state itself, although dozens of independent outlets and community radio stations operate with minimal interference—if they can afford costly permits and equipment and monetize their work.
What's an even more common barrier is access for ordinary citizens. About 15 percent of Namibians, according to World Bank, are connected to the Internet and the digital news and information options found there. But that connectivity—mobile or otherwise—costs money, putting it out of reach for many of its 2.5 million people.
Namibian journalists advance the profession with a passionate resolve first modeled by Gwen Lister, founder of The Namibian under apartheid rule in 1985. But also exercise a wary vigilance developed over decades of shifting political environments and media legal protections.
Namibia's struggles seem muted, however, when compared with those in repressive Eritrea.

Under Isaias Afwerki, citizens of the tiny Horn of Africa nation suffer what the Washington Post described last year as "the brutal dictatorship the world keeps ignoring." The United Nations concluded in 2015 that the totalitarian regime under Afwerki engages in such egregious human rights violations that they may constitute crimes against humanity and occur "on a scope and scale seldom witnessed elsewhere."
With all dissent crushed without mercy, it's no wonder that Eritrea ranks dead last among the 180 nations in the 2016 survey—even China, Syria, Turkmenistan, and North Korea ranked higher.
At least 15 journalists are currently detained in Eritrea, though without the functioning free press they have sacrificed so much in trying to establish, it's hard to know how many there are, and where. One estimate says there are at least 23 held, including Amanuel Asrat, who has been missing since 2001.
This legacy of suppression across Africa shows no signs of stopping, with journalists in pursuit of the truth facing intimidation, harassment, incarceration, physical assault, and death.
Most recently, El-Hadj Mohamed Diallo was shot in the chest in Conakry, Guinea, while covering clashes at a political meeting on Feb. 5. Three days later, citizens joined hundreds of journalists who marched in the streets demanding justice for Diallo who, like 40 percent of reporters killed, covered political news.
Or take the case of Djibouti, where President Ismail Omar Guelleh (who won earlier in April a contentious fourth presidential term) has made persecuting journalists a national pastime. In the run-up to the April presidential poll, the regime unlawfully detained, questioned, and then expelled a team of BBC reporters.
The only independent media channel, La Voix de Djibouti, is based in Europe and its team of journalists is routinely arrested or beaten. The country is also one of the last in Africa without any privately owned newspapers, TV stations, or radio networks, but has managed to escape major criticism thanks to its strategic importance.
While fatalities are most common among war correspondents, it's important to understand risks that reporters face when covering elections in Chad, human rights abuses in Somalia, or corruption in Kenya.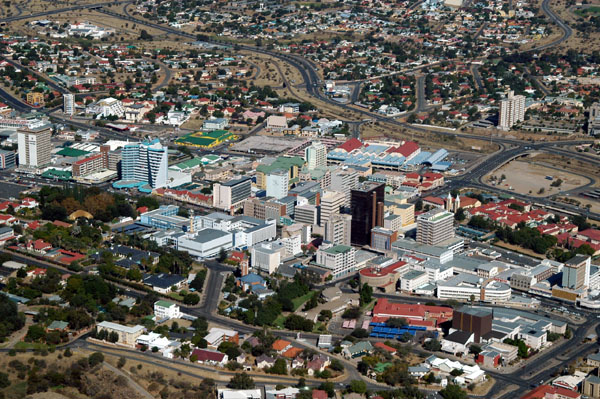 So far, 2016 has been a dismal year for those who were expecting to witness a repeat of the example put forward by Nigeria's peaceful handover last year. The so-called "third termist" phenomenon, whereby incumbents are hurrying to change the legal environment in order to remove term limits, proliferated, dragging down civil liberties and free expression with it.
It's important to remember the huge sacrifices African journalists make in their daily reporting, but what's really needed is a full commitment by African governments to the values of the Windhoek Declaration.
Uju Okoye is a Toronto-based researcher with a focus on African politics.
Views expressed in this article are the opinions of the author and do not necessarily reflect the views of The Epoch Times.