In a display of local gratitude for the Orange County Fire Authority's (OCFA's) efforts as they aid Northern California firefighters in battling the scorching Dixie fire, the Irvine Rotary Club recently delivered 120 bags of essential goods to the OCFA Fire Station #6 in Irvine.
The bags, which were put together by members of the club, contained snacks, water bottles, toiletries, socks, a handwritten note, and special wipes that remove carcinogens produced by the fires.
Members of the club said they wanted to do anything to try to help the firefighters have an easier time while assisting Northern California firefighters. Nearly 700 homes have already been destroyed, Cal Fire reported.
"When we heard about the fires that are up north, we wanted to reach out and show our firefighters that they have community support here," Anabella Bonfa, a rotary club member, said.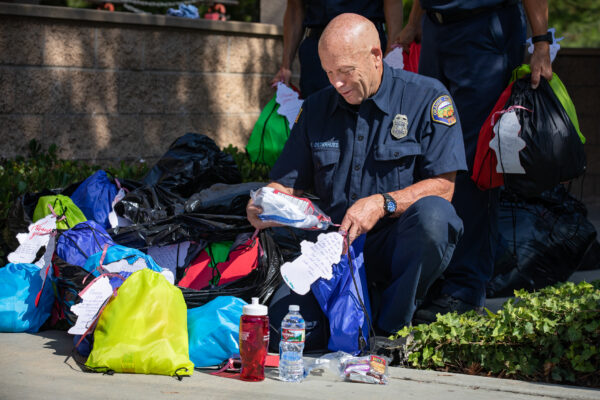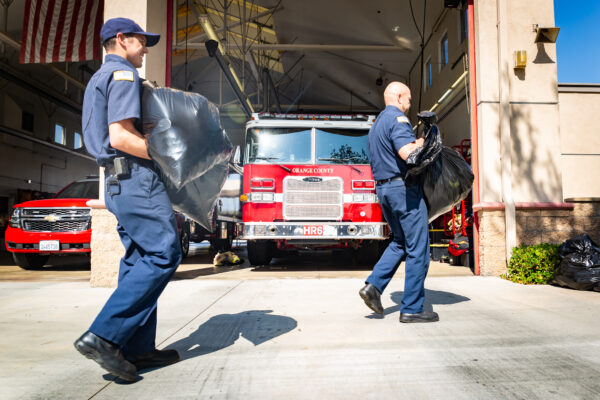 "We're so proud of them. … There's no end of the fires in sight, [and] they're out there putting their lives on the line. So we reached out to our city council, we reached out to friends, we reached out to the kids and put together these packages."
There are approximately 50 OCFA personnel currently fighting the Dixie fire, with one Type 1 Engine Strike Team, one bulldozer, one large heli-tanker for water drops, and a Type 3 Engine Strike Team. There are also 25 overhead personnel.
Irvine councilmember Anthony Kuo said he was eager to partner with the rotary club to help the firefighters.
"First responders and specifically firefighters are literally on the frontlines of protecting our communities, and protecting our neighborhoods, and when we see groups like rotary step up to be selfless and to be giving, it only strengthens our neighborhoods and communities," Kuo said. "I'm so excited to be here to join with the Rotary Club and contributing back to our truly our heroes in the community."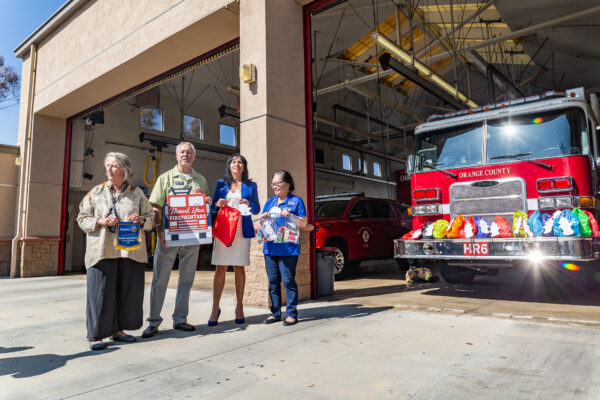 The club also handed over an oversized card signed by members of the community. Rotary Club Irvine President Cedric Campbell described it as a way to show the firefighters that the community is there for them even though they will not be physically fighting with them.
"A very big thank you for the generosity, and the support of the community. That means a lot," Orange County Fire Authority public information officer Sean Doran said, adding the personal notes put a big smile on his face.
"Our firefighters are away from their homes, families, fellow crews right now, putting the lives on the line for the community, so we thank you for having our backs here at home."
Additionally, firefighters up north are working to prepare homes in danger of being burned, lay hose up hills, and more. They will be up there for approximately 16 days.
Despite that many local personnel are working up north, Doran said the cities of Orange County are still well-protected.