The Internal Revenue Service (IRS) has asked a watchdog to investigate its decision to audit former FBI officials James Comey and Andrew McCabe.
"The IRS has referred the matter to the Treasury Inspector General for Tax Administration for review," a spokesperson for the agency told The Epoch Times in an email.
"IRS Commissioner Rettig personally reached out to TIGTA after receiving a press inquiry," the spokesperson added.
The IRS is part of the Treasury Department. Commissioner Charles Rettig was appointed by former President Donald Trump.
The Treasury Inspector General for Tax Administration, established in 1998, independently oversees the IRS. Its actions include investigating allegations of misconduct by IRS employees.
The watchdog could not be reached.
Comey's 2017 tax return was "selected at random for a compliance research examination" while McCabe's 2019 return was picked at random for the same type of audit, according to letters from the IRS to the former officials published (pdf) by the New York Times.
Comey, an Obama appointee, was fired by then-President Trump in May 2017 at the recommendation of the attorney general and deputy attorney general. The officials said Comey was "not able to effectively lead the bureau."
Comey was later found to have violated FBI policies by providing a memorandum to a friend with instructions for the friend to share the memo with a reporter, and to have kept copies of other memos at his home after his firing.
McCabe, who succeeded Comey, was fired the following year by then-Attorney General Jeff Sessions, a Trump appointee, at the recommendation of the FBI because he lied to the bureau about allowing information to go to a reporter.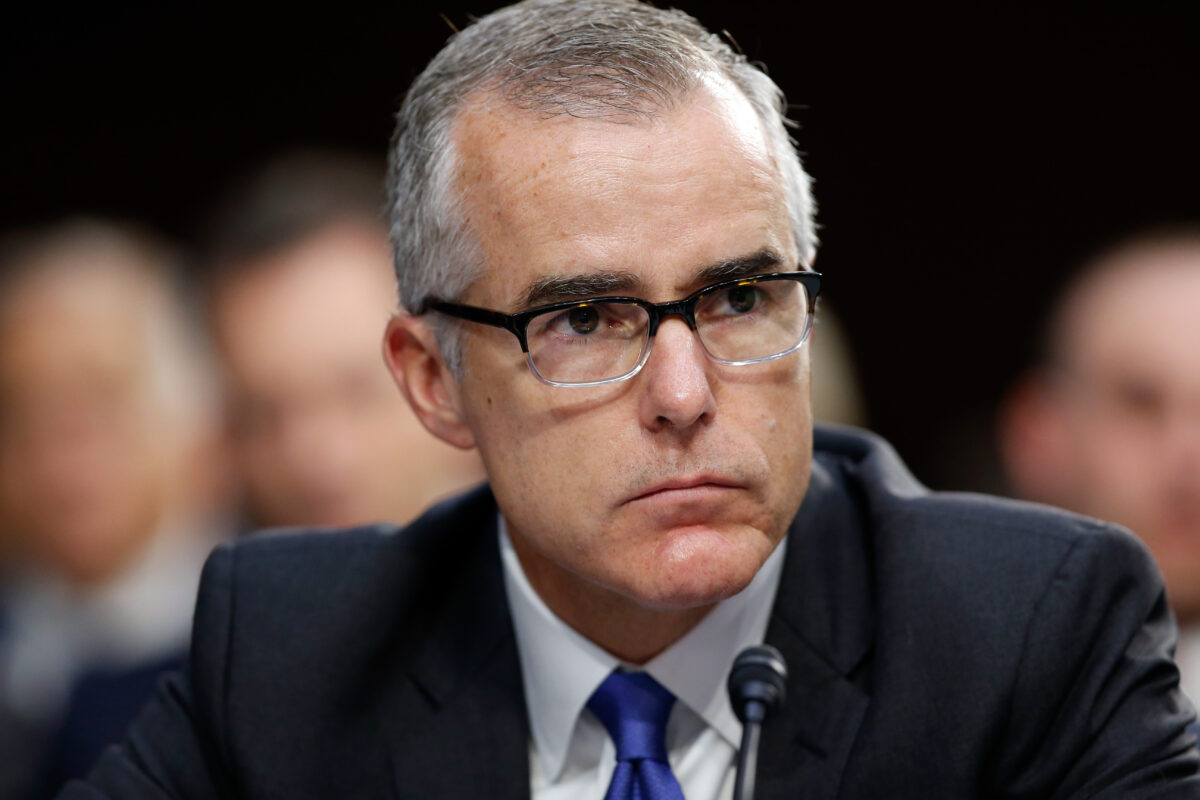 Comey, McCabe React
Both Comey and McCabe suggested they should not have been audited.
"Maybe it's a coincidence or maybe somebody misused the I.R.S. to get at a political enemy. Given the role Trump wants to continue to play in our country, we should know the answer to that question," he told the New York Times.
"I think they handled the business OK, the person I dealt with was fine, but the question remains, how was I selected for this?" McCabe, who has been a CNN analyst since shortly after being fired, said on CNN.
Trump told the paper through a spokesperson, "I have no knowledge of this."
The IRS spokesperson said that federal privacy laws prevent the agency from discussing situations involving specific taxpayers.
"Audits are handled by career civil servants, and the IRS has strong safeguards in place to protect the exam process – and against politically motivated audits. It's ludicrous and untrue to suggest that senior IRS officials somehow targeted specific individuals for National Research Program audits," the spokesperson added.