The Treasury Department and the Internal Revenue Service (IRS) said they are proceeding with a July 15 deadline for people to file their 2019 tax returns.
The federal tax filing and payment deadline had been extended to July 15 from April 15, due to the CCP (Chinese Communist Party) virus pandemic, although some states have different dates for their filing deadlines. People can request a filing extension until Oct. 15.
"After consulting with various external stakeholders, we have decided to have taxpayers request an extension if more time is needed," Mnuchin said in a June 29 statement. "I would encourage Americans to file their taxes as soon as possible, so those who are due refunds can receive them quickly."
IRS Commissioner Charles Rettig stated that "the IRS understands that those affected by the coronavirus may not be able to pay their balances in full by July 15, but we have many payment options to help taxpayers."
Some options are available on the agency's website and don't require taxpayers to contact a representative.
Last week, Mnuchin said that officials were considering another delay to the tax-filing deadline but stressed that people who are expecting to get a refund to file.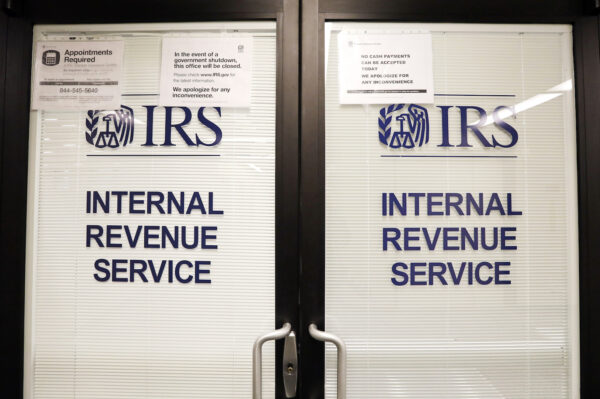 "As of now, we're not intending on doing that, but it is something that we may consider," Mnuchin told Bloomberg News. "I would encourage all Americans, if you can file, go ahead and do it, particularly if you think you have a refund."
The IRS has reported that it has received 136.5 million individual income tax returns as of mid-June, suggesting that many Americans have already filed their taxes.
In March, the Trump administration signed into law a measure that distributed up to $1,200 to eligible Americans, increased unemployment insurance payments, and also provided small-business relief. President Donald Trump last week told a reporter that he supports sending out more direct payments under the next bill, although some Republican lawmakers haven't expressed a willingness to pass the measure.
Some Republican senators have expressed a willingness to pass a measure that would include more direct stimulus payments to people.
"It is going to happen, it's just not going to happen yet," Sen. James Inhofe (R-Okla.), a longtime senator who is also the head of the Senate Armed Services Committee, told Nexstar last week. He said there were lengthy discussions about direct payments to Americans during a meeting with Republican senators last week.
He added they are still working on the details of the measure.
"What you don't want to do is have a reward given to people who don't want to work," Inhofe said.