A 38-year-old woman was arrested in Dublin, Ireland, on Sunday and has been identified as a former Irish soldier who said she went to Syria to marry an ISIS terrorist.
Irish Justice Minister Charlie Flanagan said in a statement that Lisa Smith was deported from Turkey with her young daughter.
"On her arrival in Dublin, Lisa Smith was met by An Garda Síochána," Irish Justice Minister Charlie Flanagan told CNN. She used the Irish name for the national police force.
"This is a sensitive case and I want to reassure people that all relevant state agencies are closely involved," she added.
Irish Deputy Prime Minister Simon Coveney told RTE on Sunday that officials are working to ensure "primarily the safety of a two-year-old little girl who was in a warzone, and for much of that time in a camp that we know from UNICEF reports was extremely dangerous for children."
The child's welfare will also be looked into, he said.
Coveney added: "For people who are rightly concerned and asking questions about a two-year-old little girl who wasn't born in Ireland but who is an Irish citizen—Tusla have been working with An Garda Síochána and with Lisa Smith's wider family to ensure that her welfare is looked after."
He added: "It's up to the DPP to determine on the back of a report from An Garda Síochána as to whether they can take a case successfully against Lisa Smith. I think it's important to leave that process take its course."
Earlier this year, Smith was interviewed at a camp in northern Syria, saying that she wanted to go back to Ireland.
"Not all people here are terrorists they are ordinary people that made mistakes," Smith told CNN at the time. If she returned, "I know they'd strip me of my passport and stuff and I wouldn't travel and I'd be watched kinda … but prison? I don't know. I'm already in prison," she added.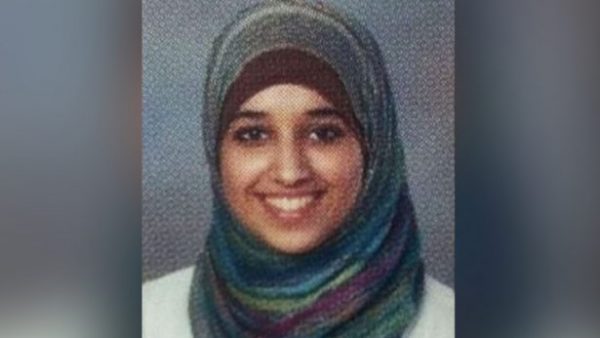 ISIS Bride Isn't a US Citizen
Earlier this month, a judge ruled that a woman who fled the United States to join the Islamic terror group ISIS in 2014, but is now trying to re-enter the country, is not an American citizen and isn't guaranteed re-entry.
Hoda Muthana, 25, "doesn't have a constitutional right to return to the United States because she is not a U.S. citizen," Judge Reggie Walton of the District of Columbia wrote in his ruling, according to the Washington Examiner.
Muthana was born in the United States in 1994 but her father was a diplomat from Yemen. "That person is not a United States citizen under the Fourteenth Amendment to the Constitution. Such a person may be considered a lawful permanent resident at birth," the regulations state.