Irish farmers were told on Thursday that they should reduce a quarter of their greenhouse gas emissions by 2030, a target described by the farming sector as a "potentially devastating blow."
The target is part of the government's "Climate Action Plan" after parliament passed a law committing Ireland to slash emissions by 51 percent by 2030 and reach net zero by 2050 at the latest.
After the coalition government reached an agreement on sectoral emissions ceilings Thursday, the electricity sector was told to cut emissions by 75 percent by 2030, compared to the figure in 2018. The transport sector has to slash emissions by half, public and commercial buildings by 45 percent, residential buildings by 40 percent, industry by 35 percent, and other sectors by half.
The reduction target for agriculture was set at 25 percent, but the government said the changes for agriculture "will be voluntary" and farmers are promised "generous financial incentives" and"an additional financial package in Budget 2023″ that are yet to be specified.
Irish Farmers Association (IFA), the biggest farming representative body in the country, said the coalition government deal between the three ruling parties is "all about the survival of the government rather than survival of rural Ireland.
Tim Cullinan, president of the IFA, called the announced target a "potentially devastating blow for Irish farming and the rural economy."
"The government has agreed to a target without any pathway to get there or any budget to assist farmers to reduce emissions. They have no idea of the economic and social impact of today's decision on the farming sector or rural Ireland. Farmers across the country will be rightly worried about what this means for their future," Cullinan said in the statement.
"The implementation plan to achieve the target will be vital. I want to make it clear that any attempt to undermine farmers livelihoods or the viability of sector, in order to achieve these targets, will be opposed vigorously by the IFA," he said.
Cullinan demanded the government "come forward with real proposals and proper funding to support climate measures."
He also said the IFA "strongly" believes the government has not complied with its own climate law that requires it to consider the risk of carbon leakage and the characteristics of biogenic methane before implementing climate measures.
Carbon leakage, in this case, refers to a scenario in which a foreign beef or dairy importer turns to a different country with less efficient farming for supplies, thereby increasing total global emissions.
Myles Allen, Professor of Geosystem Science at Oxford, proposed a new metric to measure emissions in 2018, arguing that steady levels of methane emissions don't have as much warming effect as it's advertised, given it's short-lived in the atmosphere. And that the current measure significantly understates the warming impact of increasing methane.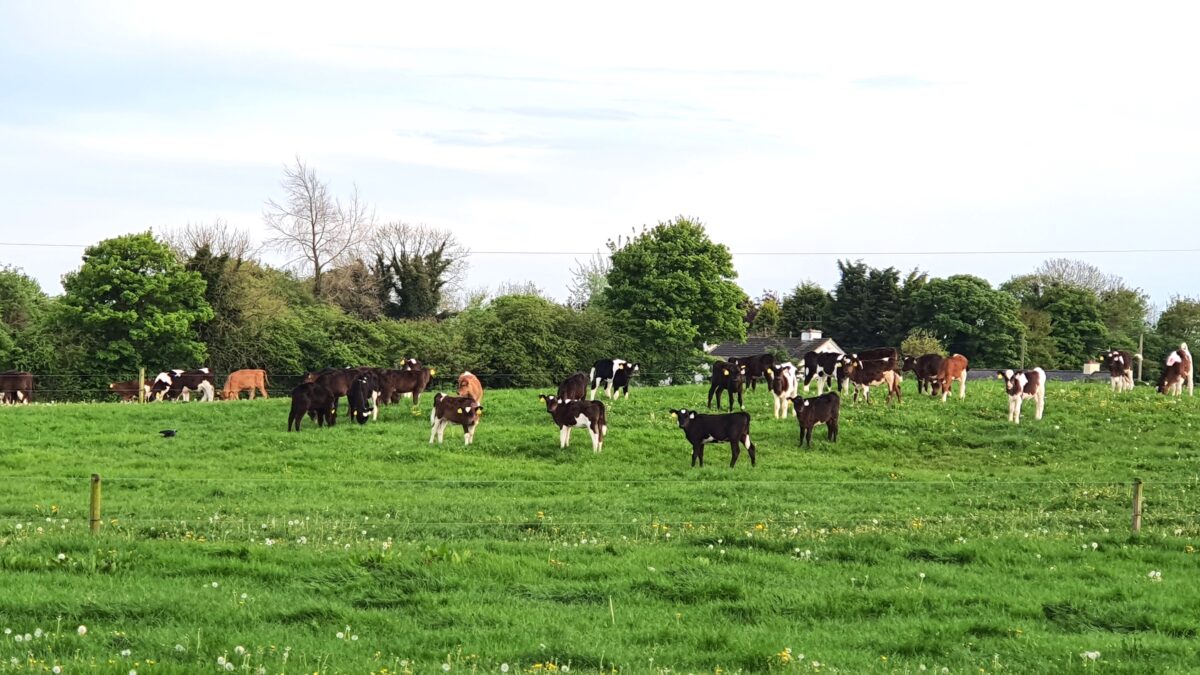 In 2018, Ireland's agriculture emissions add up to about 22.3 megatons of CO2, representing 35.2 percent of all emissions in Ireland and less than 0.07 percent of the global emissions that year. Most emissions are biomethane from cattle while some are from the use of fertilisers.
According to official figures, in 2020, the agri-food sector accounted for almost 7 percent of modified gross national income, 10 percent of export in terms of value (€14 billion), and 7.1 percent of total employment (164,400 jobs).
The government's climate action plan, published last year, proposed a reduction target of between 22 to 30 percent for agriculture. It was reported that Green Party leader, Environment Minister Eamon Ryan initially pushed for a 30 percent target while Fianna Fáil's Agriculture Minister Charlie McConalogue was pressured by rural lawmakers and farmers to resist going over 22 percent.
According to a report (pdf) by KPMG Ireland, based on the technology last year, a 30 percent reduction in emissions is estimated to require a 20 percent cut of cattle herds—22 percent of beef herds and 18 percent of dairy herds—as well as a 5 percent cut of sheep, pigs, and poultry.
Regulations that in effect downsize farming have recently prompted large protests in the Netherlands and led to the economic collapse of Sri Lanka.
The last round of carbon emission targets was pledged by governments at the COP26 climate summit last year. Many climate scientists predict that growing emissions will cause more severe weather events, such as storms and droughts, though historically the more catastrophic predictions haven't materialized.
Critics have pointed out the "decarbonization" agenda would undercut living standards without achieving meaningful change in the climate. For one thing, China, the world's largest carbon emitter by far, and India don't intend to constrict their economies toward carbon reductions.
Petr Svab contributed to this report.