The commander of Iran's Revolutionary Guards said that destroying Israel is an "achievable goal" and that any enemies of Iran will face a "harsh reaction."
"This sinister regime must be wiped off the map and this is no longer … a dream (but) it is an achievable goal," Major General Hossein Salami said, according to AFP.
His comments, which are not uncommon among Iranian officials, come amid escalating tensions between the United States and Iran regarding its controversial nuclear program and attacks on Saudi oil facilities that Washington has blamed on Tehran.
He said that for decades, Tehran has "managed to obtain the capacity to destroy" Israel, according to the news agency.

"We can strike the enemy with any magnitude, any intensity, any accuracy, and over any area. Our power is authentic," he said, reported Tasnim, an Iranian state-backed news agency.
Iran's Supreme Leader Ali Khamenei previously called for "destroying Tel Aviv and Haifa" and has predicted Israel's destruction. "The Zionist regime—as we have already said—will cease to exist in the next 25 years if there is a collective and united struggle by the Palestinians and the Muslims against the Zionists," Khamenei said, according to Tasnim.
Radio Farda reported that Iran's foreign minister Mohammad Javad Zarif, however, said in December that Iran has never threatened Israel.
"When did we say we want to annihilate Israel," he said at the time.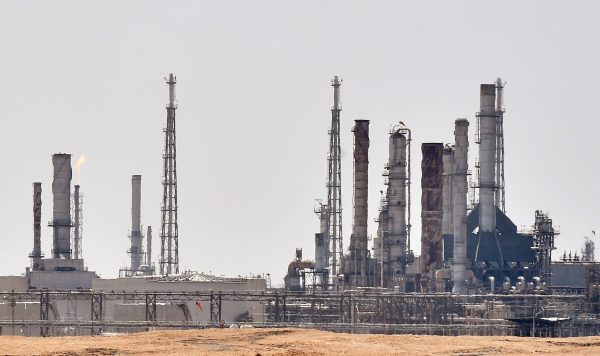 Iran has been openly hostile towards Israel since the 1979 revolution and supports Lebanon-based Hezbollah and Palestinian militant group Hamas. Both are designated by the U.S. Department of State as terrorist organizations.
Iran also has aided Yemen's Houthi militia, which has been fighting against a Saudi-backed coalition for the past several years.

The militants have claimed responsibility for the unprecedented attack on Saudi oil production facilities earlier this month, although U.S. officials, including Secretary of State Mike Pompeo, have said that Tehran was behind the attacks. Iran has denied responsibility.
Iran also detained a British-flagged oil tanker on July 19 after British forces detained an Iranian tanker near Gibraltar. Both ships have been released, Reuters reported.