Iran has long claimed to support political stabilization in neighboring Afghanistan while at the same time expanding its ties with the Taliban, a contradictory policy that's likely to breed more chaos and violence as the Sept. 11 deadline for U.S. troop withdrawal from Afghanistan draws closer, experts say.
This policy of simultaneously supporting the Afghan government and the Taliban—what the experts call "hedging"—is done with an intention to exert greater political influence once the United States withdraws.
"Today, the Iranian government backs the Afghani constitution while its IRGC [Islamic Revolutionary Guard Corps] trains and weaponizes the Taliban," Hamid Bahrami, a former Iranian political prisoner and independent Middle East analyst based in Glasgow, Scotland, told The Epoch Times in an email.
Reports about Iran supporting the Taliban aren't new. Sharif Yaftali, the chief of the general staff for Afghanistan's national defense and security forces in 2017, openly accused Iran of providing military assets to the Taliban and said the government in Kabul has evidence.
In late January, a Taliban delegation visited Tehran and was received by senior Iranian officials; this time, however, Tehran notified the government in Kabul and said that it wants to make sure that post-conflict Afghanistan won't be a safe haven for terrorists.
However, Ali Shamkhani, the secretary of Iran's Supreme National Security Council, wrote in tweet following his meeting with the Taliban delegation that he found the leaders of the group "determined to fight the United States." The very next day, this message was criticized by Yasin Zia, chief of the general staff of the Afghanistan National Army on Twitter.
"Unfortunately, your understanding of the ongoing war in Afghanistan is incorrect. The Taliban is not fighting the Americans but the Afghan people. We act decisively against any group of enemies of the Afghan people," Zia said.
Iran has a complicated relationship with the Taliban, Bahrami says. Though all these meetings are happening, Iran is also skeptical about the Taliban's loyalties, particularly in light of its links with other regional players.
"And the Taliban can become an enemy to the Iranian regime if the US wishes it to do so," he said. In other words, U.S. policy can determine what stance the Taliban take toward Iran. To manage the Sunni-majority Taliban, Iran is also trying to simultaneously build its proxies by working with the Shi'ite militants, he said.
Afghanistan remains one of the most important neighboring countries for Tehran's foreign policy but this focus hasn't received due attention from the rest of the world, according to Vinay Kaura, a non-resident fellow with the Middle East Institute, in an analysis last year.
"Due to this seemingly contradictory dual policy—one ambivalent and one conciliatory, one overt and one covert—it is difficult to analyze Iran's intentions and influence in Afghanistan," Kaura said.
A landlocked country, Afghanistan shares borders with Pakistan, Iran, Turkmenistan, Uzbekistan, Tajikistan, and China's Xinjiang Province. Ahmed Quraishi, a leading Pakistani journalist covering Iran affairs for two decades, told The Epoch Times that of all these regional powers, Iran is the most organized in Afghanistan, with proxies both in Kabul and in the Taliban.
"A number of pro-government Afghan warlords have been in close contact with the IRGC since 2002. These contacts have accelerated since 2017. Several local Taliban leaders on the ground in western and northwest Afghanistan are also in contact with IRGC and are frequently taken to Mashhad for meetings and then return," he said.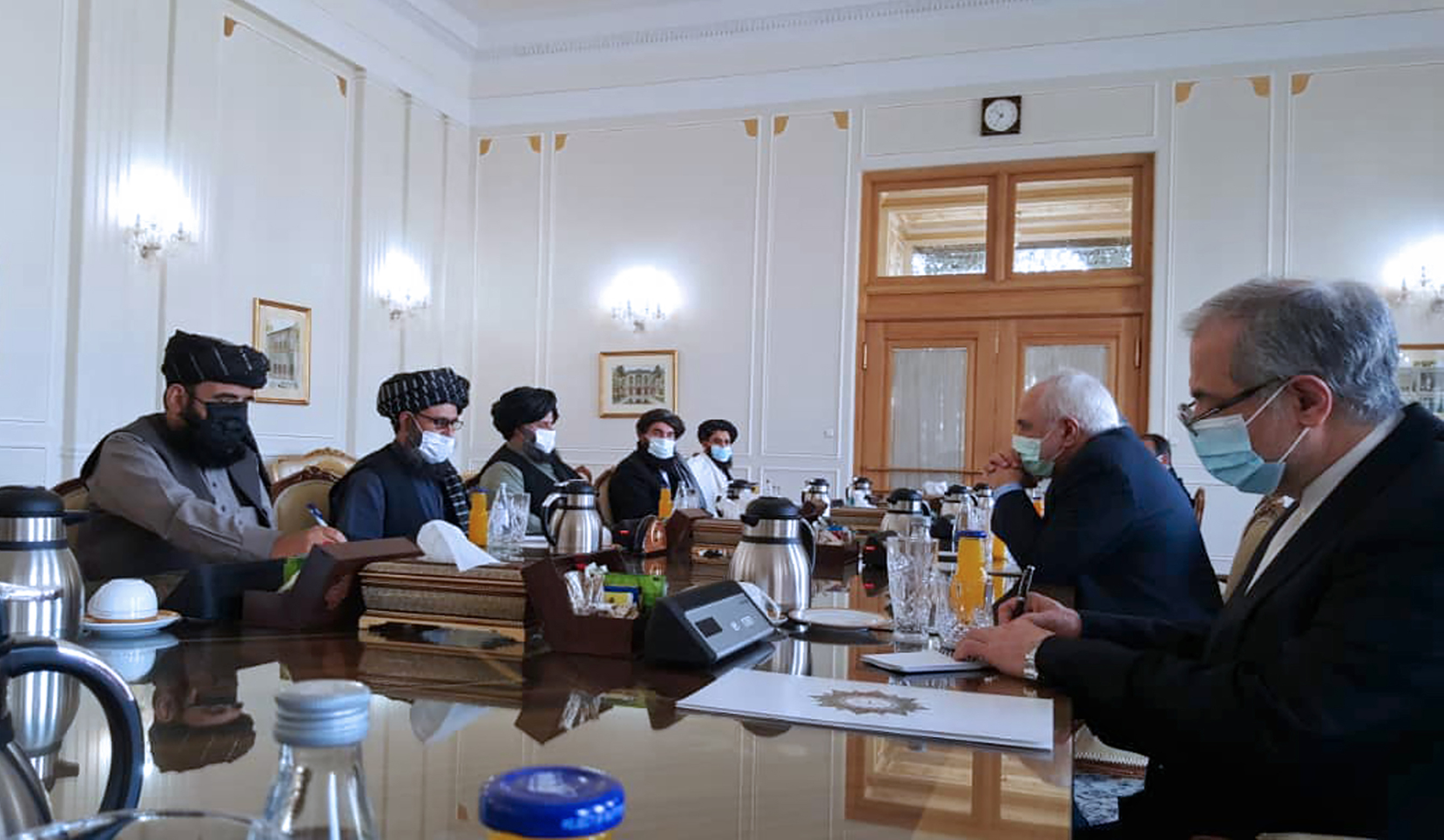 Tehran and Taliban
As a Shia-dominated nation, Iran has a history of ideological differences and political rivalry with the Sunni-dominated Taliban, and this can't be understood without understanding Saudi Arabia's and Iran's equation inside Afghanistan and in the wider region.
Bahrami says the conflict between Saudi Arabia and Iran inside Afghanistan is based on their agenda for "religious expansionism."
"Saudi brands itself as the leader of the Islamic world, particularly Sunni; the Iranian regime does the same regarding Shi'ite. Iraq, Lebanon, Yemen, Syria, and Afghanistan have millions of Shi'ite populations, for which both Saudi and Iran have found themselves in battlegrounds to back their religious proxies. These religious proxies have become political and military forces in all these countries," he said.
Saudi had a long and deep relationship with the Afghan Sunni fighters who fought against the Soviet-backed government in Kabul in the 1980s, Bahrami said.
"Then, in the mid-1990s, Saudi along with Pakistan and the United Arab Emirates became the only three countries to recognize the Taliban in Afghanistan. … However, 9/11 changed the game in favor of Iran," he said. Post-9/11 Saudi Arabia had to distance itself from the Taliban because of its traditional alliance with the United States, and this vacuum created an opportunity for Iran, he said.
Kaura said a few other recent developments inside the Middle East have affected the Tehran–Taliban relationship.
"In recent years, Saudi Arabia's harsh stance against Qatar, where the Taliban maintains its political office, and Qatar's improved relations with Tehran have helped Iran and the Taliban become closer. This explains Iran's ability and willingness to play different roles depending on the context and changing circumstances," he said.
Bahrami said the "tactical and strategic games" between Saudi and Iran need to be understood to fathom Afghanistan preparing for the Sept. 11 troop drawdown.
"Today, Saudi is trying to build a better relationship with Kabul government, pressuring Pakistan to push the Taliban toward a peace process as well as distancing itself from Iran. Saudi tries to develop a relationship with some politicians like Dr. Abdullah Abdullah, who had a very close relationship with Iran and other Shi'ite groups," said Bahrami.
Abdullah, the head of the High Council of National Reconciliation of Afghanistan, has praised Iran's role in Afghanistan's peace process.
Bahrami said Pakistan and Iran are unhappy with Saudi support for the government in Kabul.
"Iran feels the threat of losing its Shi'ite friends, and Pakistan is angry because Islamabad has tried to weaken these anti-Taliban individuals and groups," Bahrami said. With all its covert and overt tactics and defenses and offenses, Iran can't be avoided in today's Afghanistan peace process, and it should be forced to play a positive role, he said.
The maximum pressure campaign on Iran by the United States was to keep a check on Iran and to force it to play a positive role, according to Bahrami.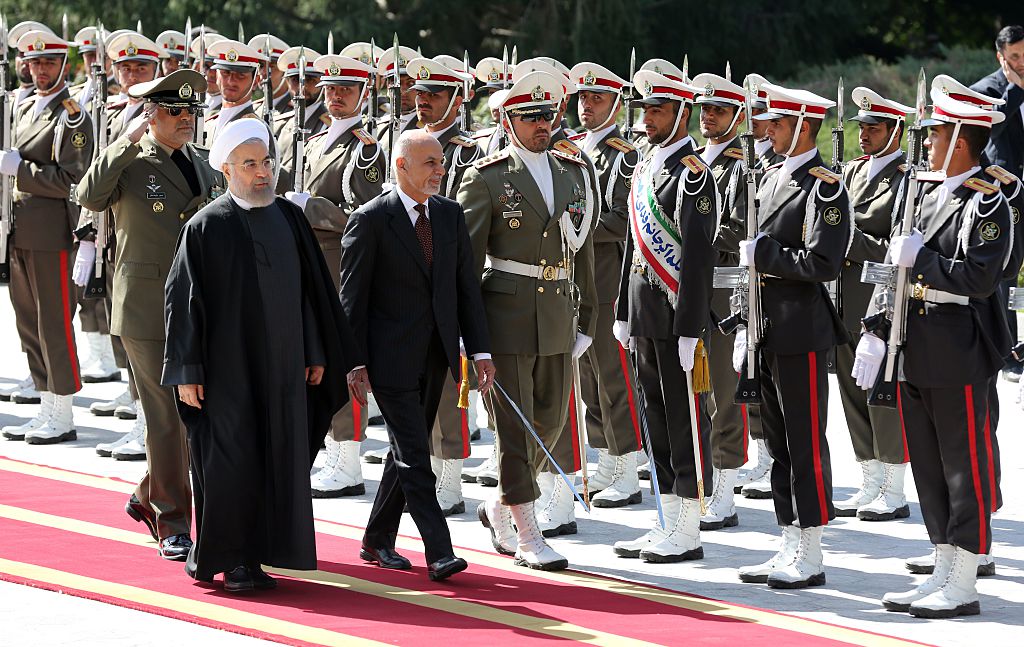 Opportunities for Iran
In wake of the new deadline for western troop withdrawal from Afghanistan, Iran has a few opportunities to increase its influence within Afghanistan and to strengthen its interests.
Bahrami said Iran has a greater opportunity to enable the IRGC to build its own Shi'ite proxy and to exploit the situation to develop Shi'ite fundamentalism.
"After Sept. 11, neither the Afghani government nor the Taliban will be able to restrict the IRGC forces in Afghanistan. Remember that Soleimani's successor, Qaani, was Soleimani's man in Afghanistan affairs. Iran's presence in Afghanistan directly or indirectly seriously threatens the interests of the United States, the West. Iran also has enough capacity to disrupt the democratization process, which should be the U.S. ultimate goal in the long run," he said.
Quraishi said if the United States isn't careful inside Afghanistan, it'll serve Iran's interests.
"[The United States] is on the verge of handing over Afghanistan to Iran the way it inadvertently did in Iraq," he said.
Bahrami said that Biden's troop withdrawal, which creates space for greater IRGC influence inside Afghanistan, will become doubly fatal if it eases the maximum pressure campaign against Iran, which has restricted the IRGC's capacity to expand its influence to neighboring countries, he said.
Iran's other current opportunity in Afghanistan is to exploit its geography in the competition between India and Pakistan, according to Bahrami. This situation gives some leverage to Iran regarding India. In order for India to secure its interests against Pakistan and China, India would need to cooperate with the IRGC in economic, political, and security issues, he said.
"So far, the U.S. forces' presence in Afghanistan has restricted Iran from pursuing such activities," Bahrami said.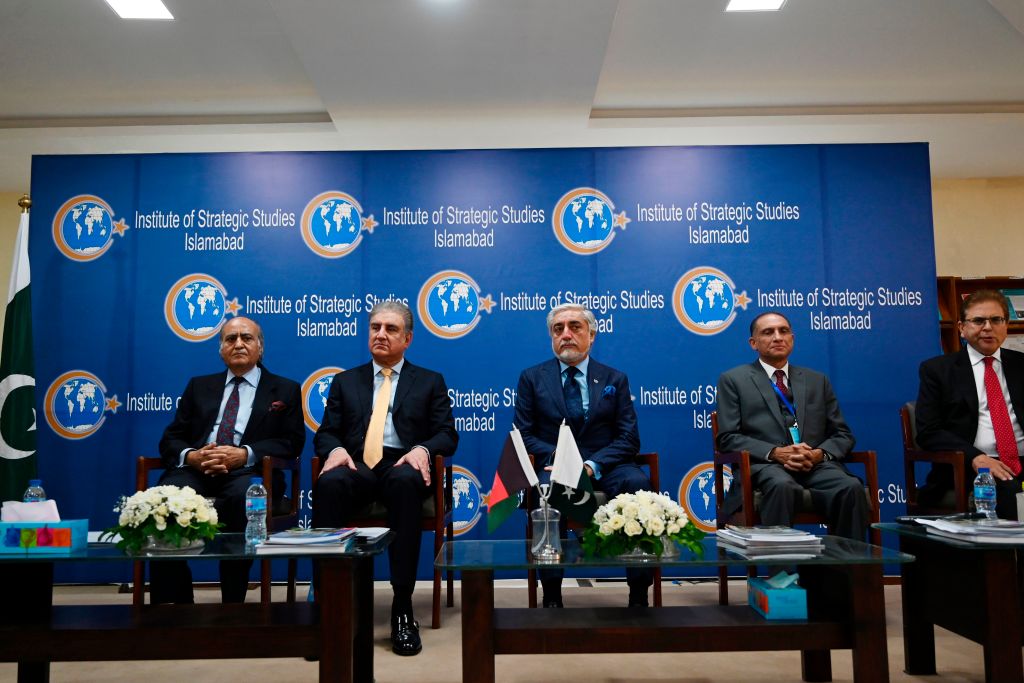 'Takfiri' Forces
The ISIS terrorist group remains a big threat for Iran on its border with Afghanistan, particularly IS-Khorasan (IS-K), which the Iranians refer to as "takfiri" forces.
"Sunni takfiri forces, as declaimed in Iranian officialese, parceling Afghan territory into fiefdoms, remain a nightmare for Shia Iran," Burzine Waghmar, of the Centre for Iranian Studies at SOAS University of London, told The Epoch Times in an email.
By Sunni takfiri forces, a term often used in Iranian media, Waghmar is referring to the hardline Sunni or Wahabi ISIS and IS-K that are fighting al-Qaeda and the Taliban.
Khorasan, an eastern province of Iran that ISIS calls "great Khorasan," encompasses the east of Iran and all of Afghanistan.
Waghmar said the Sept. 11 troop withdrawal will present Iran with an opportunity to secure its eastern front from IS-K.
Bahrami said the IRGC can use the Taliban to fight against the takfiri forces or create its own Shi'ite militants to fight them and this fight will only deepen after the troop withdrawal.
"After U.S. withdrawal, the balancer [the United States] doesn't exist," he said. In this situation, the Taliban and the Kabul government will keep on weakening themselves at a time when both need to prepare for a possible fight against a powerful ISIS, he said.
"ISIS is an extreme threat for Iran, Iran will try to back the Taliban to fight against ISIS but without destroying ISIS, because Iran's agenda is to keep the crisis alive. At the same time when the Kabul government and ISIS are fighting against each other, the IRGC will keep building a powerful Shi'ite proxy."
This article is the third in the series "Afghanistan's Changing Situation Amid U.S. Troop Withdrawal," in which The Epoch Times speaks with global analysts, lawmakers, thought leaders, and ordinary citizens within Afghanistan to gather a wider perspective on the situation inside the country. The first and second articles may be read here and here.