Masoumeh Ebtekar, Iran's vice president for Women and Family Affairs, has contracted the COVID-19 coronavirus, according to state-run media.
Ebtekar, who was also an English-language spokesperson for Iran during the 1979 hostage situation, is suffering from mild symptoms and wasn't hospitalized, said state media, CBS News reported. She is one of several Iranian officials to have contracted the virus.
The death toll from COVID-19 in Iran has risen to 26 while 245 people have contracted the virus, health ministry spokesman Kianoush Jahanpour said in a statement carried by state-controlled IRNA. The country is the hardest-hit in the Middle East, and many of its neighbors have closed their borders to travel and suspended flights.
Iran has shut down schools, universities, and canceled public gatherings to combat the disease's spread. The majority of the cases have been confirmed in the city of Qom, the site of an outbreak late last week
Iranian President Hassan Rouhani told a cabinet meeting that health authorities are not planning to lock down cities like what has been implemented in China, where the virus originated.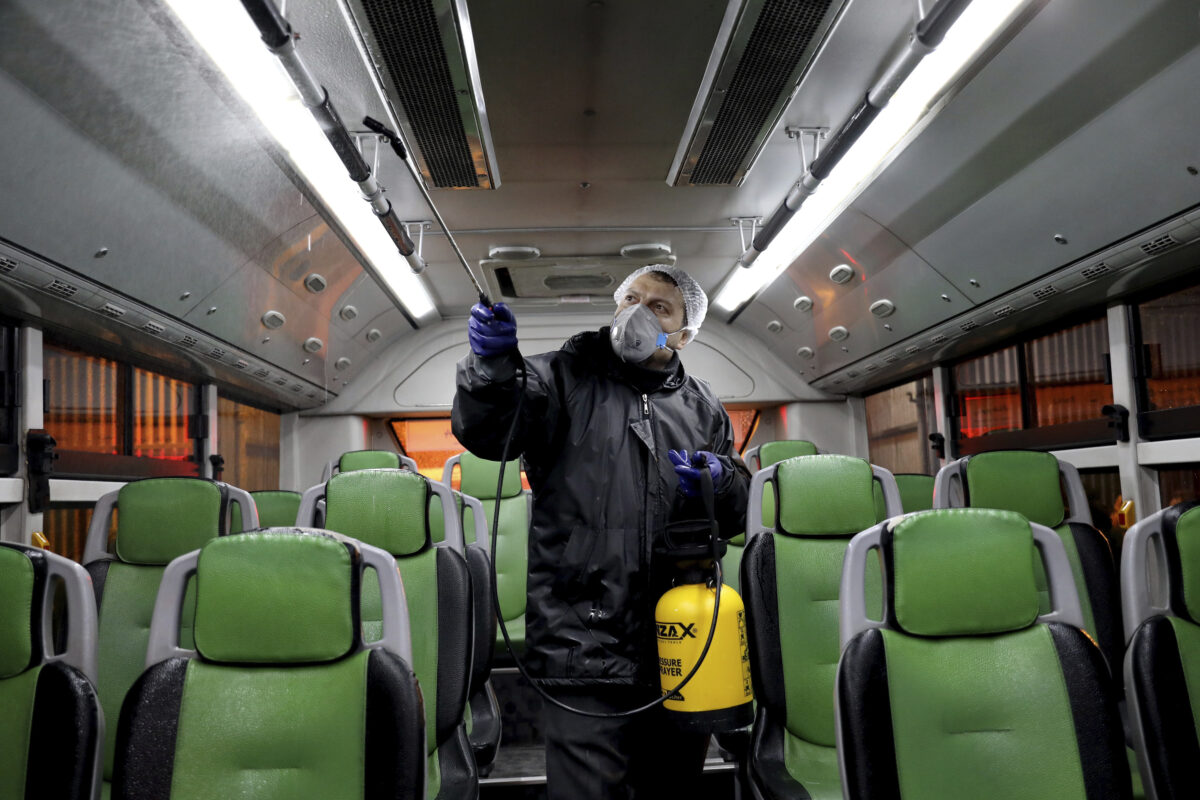 "Corona should not be turned into a weapon of our enemies for shutting down work and production in the country," Rouhani said, reported Reuters.
Among those currently in quarantine is the head of Iran's taskforce on COVID-19, Deputy Health Minister Iraj Harirchi, who announced he contracted it earlier this week.
"I wanted to tell you that I got corona," said Harirchi, according to a translation from the Guardian. "I had a fever yesterday. The tests came back positive last night. I isolated myself. Just a few moments ago, I was told that the final test came. I'll start taking medicine. Generally, I feel fine. I just felt a bit tired, I had a fever, and it will drop."
Health Ministry spokesman Kianoush Jahanpour confirmed to The Associated Press that Harirchi contracted the virus, while the news agency and other outlets noted that Harirchi was the head of Iran's task force to stop the spread of COVID-19.
Harirchi, in photos and videos, was seen wiping his forehead during a press conference before he tested positive for the virus.
Kuwait, Iraq, Bahrain, Oman, Lebanon, the United Arab Emirates, Afghanistan, and Pakistan have reported cases of coronavirus involving people who had recently traveled to Iran.
Meanwhile, concerns over the virus in the Middle East have prompted Saudi Arabia to restrict travelers from going to the country and making the Islamic pilgrimage to Mecca and other sites.
"Saudi Arabia renews its support for all international measures to limit the spread of this virus, and urges its citizens to exercise caution before traveling to countries experiencing coronavirus outbreaks," the Saudi Foreign Ministry said in a statement announcing the new plans.