Iran's Revolutionary Guards said Sunday that the missile strikes on Iraqi bases holding U.S. troops were not intended to kill last week.
"Our aim was not really to kill enemy soldiers. That was not important," the Guards' commander, Gen. Hossein Salami, told parliament, according to the AFP news agency.
It comes days after another top Iranian Guards official, Gen. Amir Ali Hajizadeh, said that while the missile strike was part of a "major operation" against the United States, "We did not aim to kill (anybody) … We intended to hit the enemy's military machine."
The Iranian regime fired more than a dozen missiles at the bases, according to the Pentagon on Tuesday night. President Donald Trump and Iraqi officials confirmed that nobody was injured or died in the incident.
Hajizadeh, however, claimed that "tens of people" were killed or injured in the missile strike.
Salami's comments came after protesters massed in Tehran to protest Iran's downing of a Ukrainian Airlines passenger plane, killing 176 people. Top Iranian officials over the weekend confirmed that Tehran was responsible for firing a missile at the plane after it launched the missiles into Iraq on Tuesday, which came after officials offered two days' worth of denials after Canadian Prime Minister Justin Trudeau and U.K. Prime Minister Boris Johnson said it was highly likely that Iran shot the aircraft down.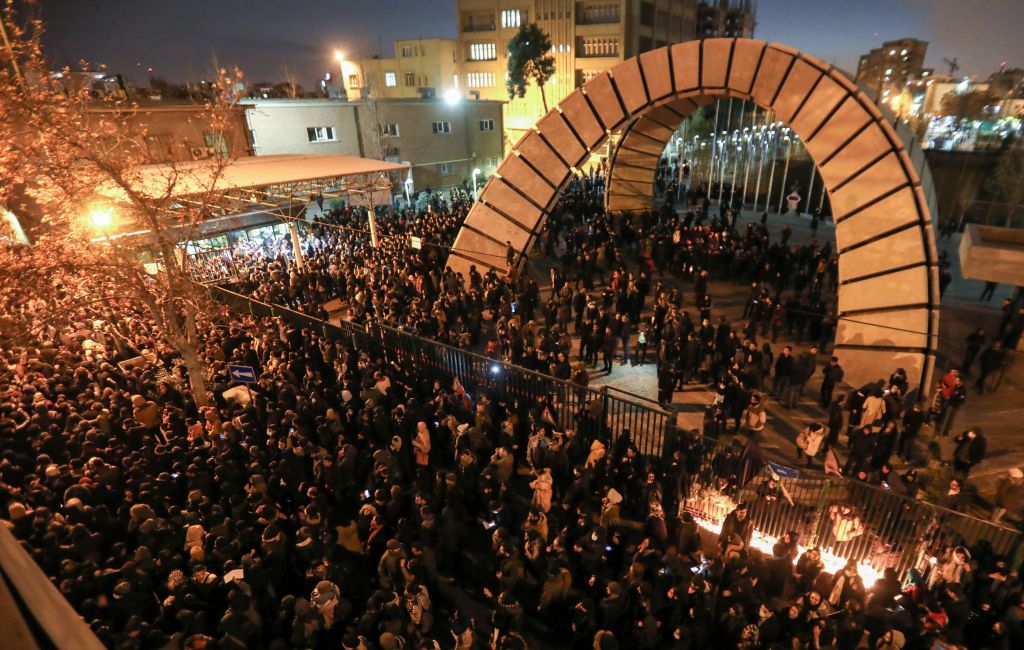 Tehran residents told Reuters that police were out in force in the capital on Sunday.
Riot police fired teargas on Saturday at thousands of protesters in the capital, where many chanted "Death to the dictator," directing their anger at the Islamic regime's Supreme Leader Ayatollah Ali Khamenei.
"Apologise and resign," Iran's moderate Etemad daily wrote in a banner headline on Sunday, saying the "people's demand" was for those responsible for mishandling the plane crisis to quit.
Trump wrote on Twitter Sunday: "To the leaders of Iran – DO NOT KILL YOUR PROTESTERS. Thousands have already been killed or imprisoned by you, and the World is watching."

A U.S. drone strike in Iraq earlier this month killed top Iranian commander Qassem Soleimani, responsible for building up Iran's network of regional proxy armies in Iraq and beyond. Tehran responded with the missile strikes.
Reuters contributed to this report.