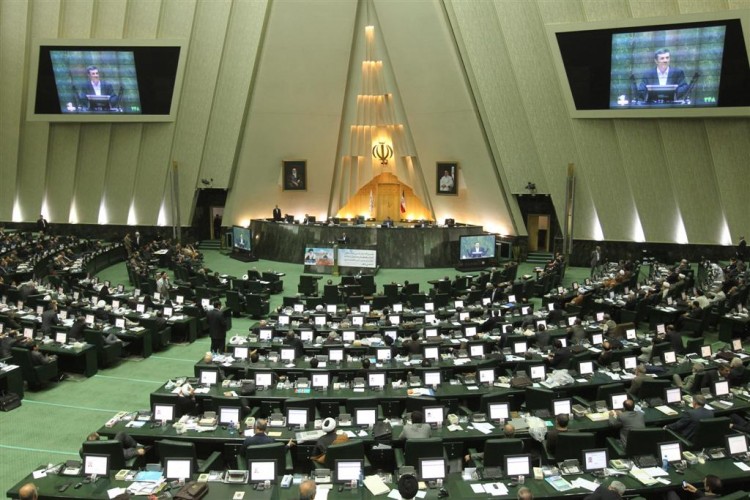 Iran has stepped up efforts to harass journalists and media companies in the past several weeks, Reporters Without Borders says.
Cartoonist Mahmud Shokraieh, who drew a caricature portraying a local member of parliament as a soccer player, was sentenced to 25 lashes. "The court ruled that Shokraieh had 'insulted' the parliamentarian, who sued both him and the newspaper's editor. The editor was acquitted," according to the media watchdog.
Cartoonist Martin Rowson of The Guardian called Shokraieh's sentence "outrageous, appalling and barbaric."
"The surest mark of a healthy society is the degree to which public figures accept the right of everyone else to laugh at them, something which cartoonists and caricaturists have helped enable for centuries," Rowson wrote.
The cartoon depicts the member of parliament, Lotfi Ashtiani, dressed as a soccer player in a stadium. He has an enlarged forehead with a smudge in the middle, which is supposed to be a sign that he has prayed frequently.
"Ashtiani's response to [Mahmud Shokraieh]'s cartoon of him is a far greater indictment of him and his character than any cartoon could ever be," Rowson added.
On Wednesday, Mahssa Amrabadi, the wife of imprisoned journalist Masoud Bastani, was arrested and sentenced to five years in prison "for giving interviews and writing articles in support of her husband and demanding his release," Reporters Without Borders said.
Another journalist, Reza Ansari Rad, who works for pro-reform media, was summoned to serve a one year jail term last week for "anti-government propaganda," the watchdog said.
Many of these journalists are "being subjected to inhuman and degrading conditions and denied their most basic rights," it added.