Iran on Thursday said another 75 people died of COVID-19 in the past 24 hours, bringing the death toll to 429, according to state-run media outlets.
Kianoush Jahanpour, a spokesman for Iran's health agency, said that 10,075 people have been infected with the new coronavirus in the country, with 3,276 recoveries overall, according to the state-run IRNA. The 75 deaths represent the highest daily death toll in three weeks since Iran announced its first deaths from the outbreak in February.
"In the past 24 hours, 1,075 people have been infected with COVID-19… bringing the total number of infected people to 10,075 cases," Jahanpour said in a news conference, according to AFP news agency. "Seventy-five people hospitalised in the past few days have lost their lives and today a total of 429 infected people are no longer with us," he added.
The COVID-19 outbreak in Iran is among the deadliest and most widespread outside of mainland China, where the virus originated. Iran announced its first deaths in the city of Qom on Feb. 19, prompting Tehran to close down schools, universities, and sporting events and tell people to stop traveling.
World Health Organization (WHO) chief Tedros Adhanom Ghebreyesus said in a press conference Wednesday that the virus is now a pandemic. He made a remark about Tehran, saying: "We are trying to mobilize more support for Iran" and will attempt to obtain more supplies.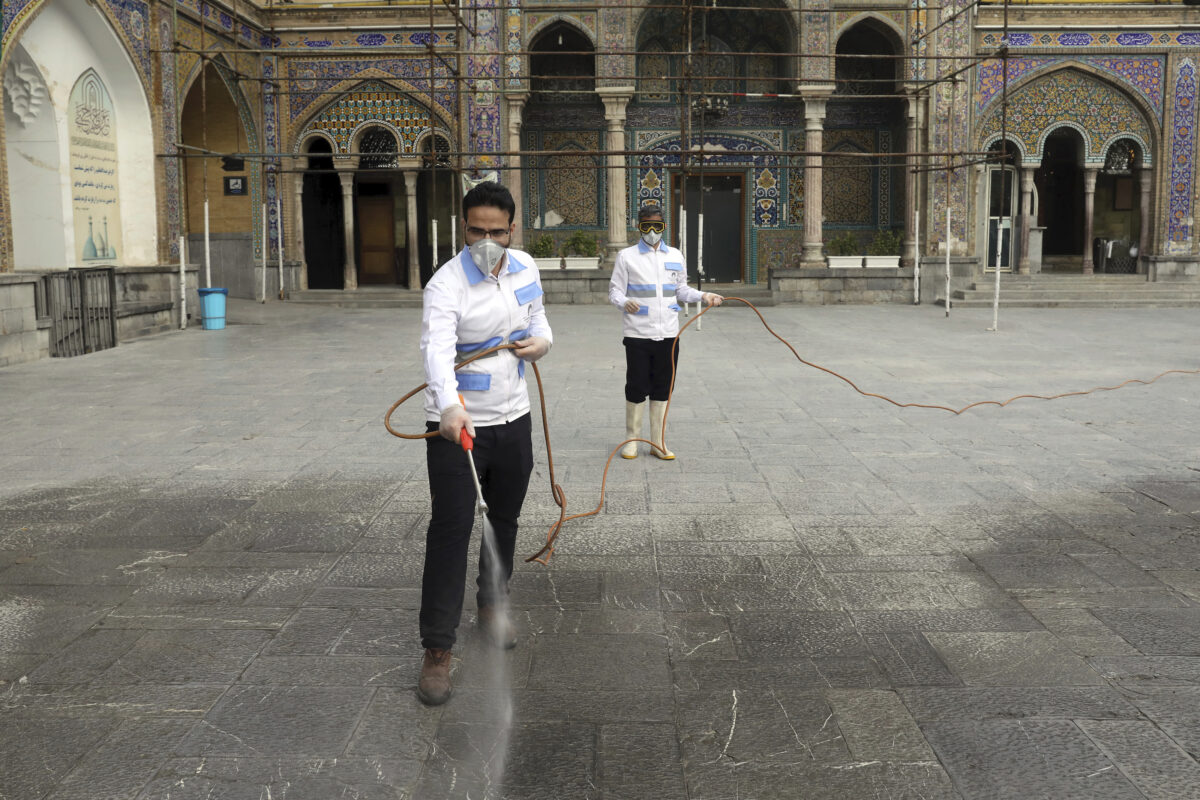 Top Iranian officials, including several vice presidents and health officials, have contracted the virus. At least seven officials and politicians have died from the virus, according to Reuters.
Iranian officials have called on people to stay at home and not go out for unnecessary trips.
"Stay at home. Don't go shopping. You are making our job more difficult by ignoring the advice," Health Minister Saeed Namaki said on a television program this week, the news agency reported.
President Donald Trump, meanwhile, said Wednesday that his administration is greatly restricting passenger travel from 26 European nations to the United States.
"We made a lifesaving move with early action on China," Trump said. "Now we must take the same action with Europe."

These restrictions, he added, will not apply to the United Kingdom and said there will be exemptions for "Americans who have undergone appropriate screenings."
Outside of mainland China, Italy has experienced the largest spike in cases and deaths after Italian officials announced late on Wednesday that 196 people died from the virus while confirming more than 12,000 new cases. Around 827 people have died so far in the country, representing Europe's worst outbreak.
Prime Minister Giuseppe Conte, meanwhile, announced that all stores except pharmacies and grocery stores are now closed. Italy must now "go another step″ by closing all shops and businesses except for food stores, pharmacies, and other stores that sell ″essential″ items, he said in a Facebook live address.