Iran's military ambitions will continue to rely on proxies, "hybrid warfare," naval power, and missile defense according to an unclassified Pentagon report, but will be clipped by financial constraints and sanctions.
When a UN arms embargo on Iran is lifted next October, Russia and China are expected to supply tanks and fighter jets, according to the Nov. 19 intelligence report.
The report is a snapshot of how the Pentagon sees the 40-year-old Islamic regime's current military strengths, strategies, and ambitions, following the publication of similar unclassified documents by the Defense Intelligence Agency (DIA) on Russia and China in the last couple of years.
"Iran employs a hybrid approach to warfare using both conventional and unconventional elements," said Christian Saunders, the DIA senior analyst on Iran, in a statement.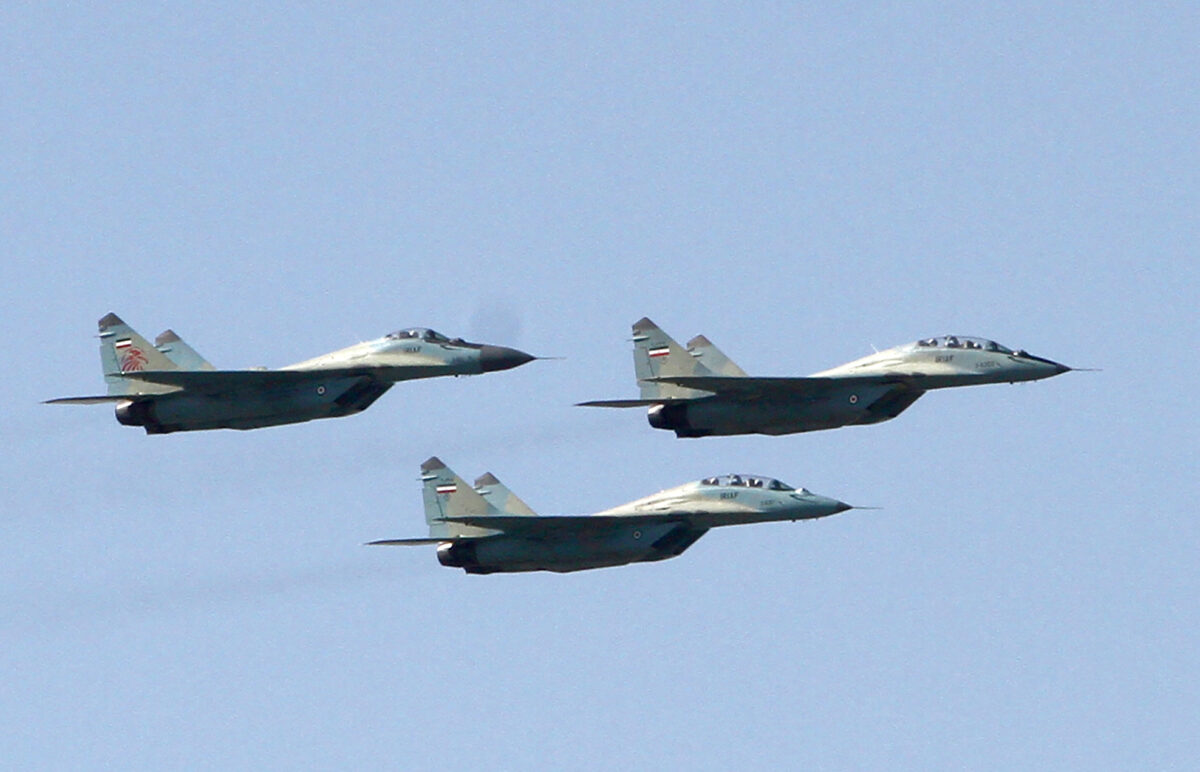 "On the conventional side, Iran's military strategy is primarily based on deterrence and the ability to retaliate against an attacker," he added. "Iran also uses unconventional warfare operations and a network of militant partners and proxies to enable Tehran to advance its interests in the region, as well as attain strategic depth. "
Echoing the DIA report, Saunders said that Iran relies on three core capabilities: ballistic missiles, naval forces capable of threatening navigation in the Persian Gulf and the Strait of Hormuz, and unconventional capabilities including the use of partners and proxies abroad.
When Iran is unleashed from a UN ban on buying many conventional weapons from abroad next October, it will have access to "advanced capabilities that have been beyond its reach for decades," notes the report.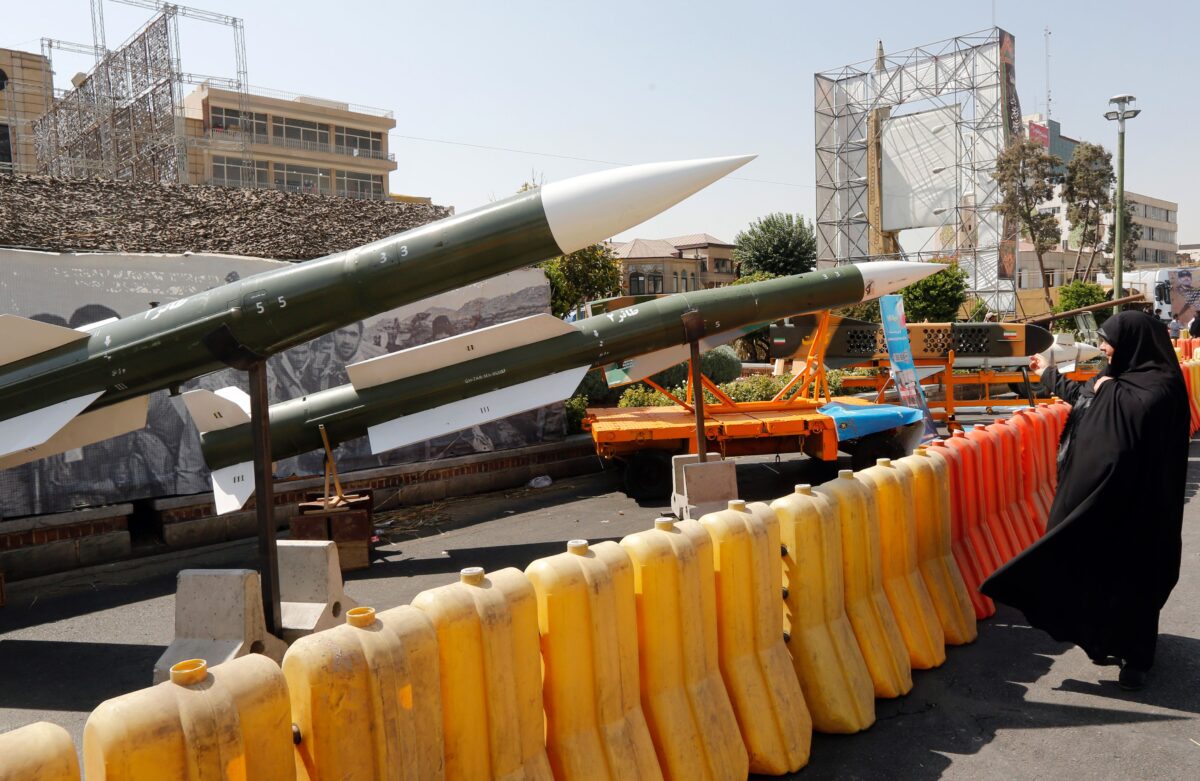 Iran's military spending rose after the implementation of the Iran nuclear deal in 2014 but dropped this year for the first time after the Trump administration pulled out and imposed oil sanctions.
"Ongoing financial constraints and sanctions will challenge Iran's military modernization efforts," according to the report.
Iran already has the largest fleet of missiles in the Middle East, which is expected to continuing growing in number and accuracy, according to the report.
Developments of its space launch vehicle program could also serve as the test bed for the development of intercontinental ballistic missile technologies, according to the report.
'Limited' Offensive Capacity
But while Iran fields impressive missile defense, its ability to flex its military muscle outside its borders are "limited."
"Iran has embraced ballistic missiles as a long-range strike capability to dissuade its adversaries from attacking Iran," said Saunders, noting that the arsenal includes long-range ballistic missiles with a range of 2,000 kilometers (1,243 miles).
"Iran's naval capabilities emphasize an anti-access, aerial-denial strategy," Saunders said. "Iran's layered maritime capabilities emphasize asymmetric tactics using numerous platforms and wagons intended to overwhelm an adversary's naval force."
The use of proxies and partners is also central to Iran's strategy, according to the report.
Iran relies on countries such as Russia and China for the procurement of advanced conventional capabilities, according to the report, and has also bought military equipment from North Korea, Belarus, and Ukraine.
"The IRGC [The Islamic Revolutionary Guard Corps] Qods Force, Iran's primary tool for unconventional operations, maintains a wide network of non-state partners, proxies and affiliates throughout the region," said Saunders. "Iran provides a range of financial, political, training and material support to groups which would include Hezbollah, Iraqi Shia militant groups, the Houthis in Yemen, some Palestinian groups, the Taliban, and Bahraini Shia militants."
Tehran seeks to establish itself as a dominant middle-east power, according to the DIA report, and has a long-standing opposition to the United States.
"Throughout its 40-year history, the Islamic Republic of Iran has remained implacably opposed to the United States, our presence in the Middle East, and our support to Israel," says the DIA report. "Tehran has committed itself to becoming the dominant power in the turbulent and strategic Middle East. Its ambitions and identity as a largely Persian Shia power in a region composed of primarily Arab Sunni states often put it at odds with its neighbors, most of which look to the United States and the West to guarantee their security."
"Distrust of the United States predates the regime's founding," according to the report.
"Many regime elites view regional dynamics through the lens of perceived U.S. aggression, leading some to adopt the extreme view that the United States created ISIS in part to weaken Iran and its allies.
Under United Nations Security Council 2231, Iran is banned from procuring "most types of conventional weapon systems from abroad" according to the report. "However, these restrictions are set to expire by October 2020, providing Tehran with the opportunity to acquire some advanced capabilities that have been beyond its reach for decades."
"Iran will be permitted to purchase conventional systems it is unable to produce domestically, such as advanced fighter aircraft and main battle tanks. Iran is already evaluating and discussing military hardware for purchase primarily from Russia and, to a lesser extent, China."