Iran failed to launch a domestically-made Zafar satellite into the earth's orbit on Feb. 9, a defense ministry official told state television.
Ahmad Hosseini, a spokesman for the Iranian Defense Ministry's space program said that the satellite was "successfully" launched and went "90 percent of the way," reaching an altitude of 540 kilometers (335 miles) but lost speed in its final moments.
"The Simorgh [rocket] successfully propelled the Zafar satellite into space. Unfortunately, in the final moments the carrier did not reach the required speed" it needed to put it into orbit, he said.
Hosseini added that hopefully "with improvements made in future launches this part of the mission will be done as well."
"We achieved most of the goals we had and data has been acquired, and in the near future, by analyzing the data, we will take the next steps."
The Zafar-1 (which means "Victory" in Farsi) satellite which was lost in Sunday's failed launch was reportedly part of a pair of spacecraft which was developed for dual-purpose communication and remote sensing mission.
Following Sunday's unsuccessful launch, Iran's Minister of Information and Communications Technology, Mohammad Javad Azari-Jahromi, confirmed that it had failed to reach orbit, before citing examples of U.S. launch failures. 
"Today Zafar satellite launch failed. Like many scientific projects, Failure happened. FALCON 9, Juno II, ATLAS, PROTON M, ANTARES are just few samples of U.S. launch failures. But we're UNSTOPPABLE! We have more upcoming great Iranian satellites!" he wrote. 
Sunday's attempt marks the third consecutive launch failure for Iran since the start of 2019 and comes amid heightened tensions between Tehran and Washington, who claim that the long-range ballistic technology used to put satellites into orbit could also be used to launch nuclear warheads.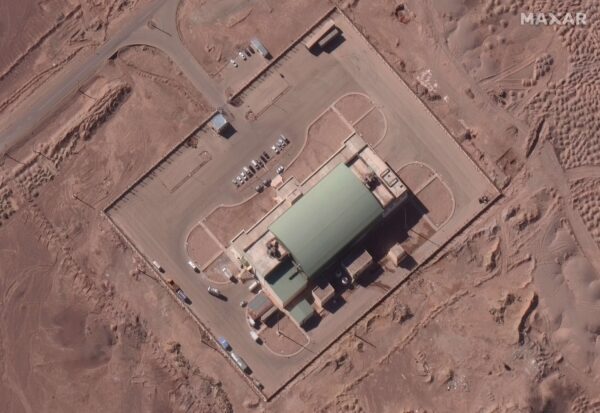 Iran has repeatedly denied that its aerospace program is a cover for missile development and said its satellite program, like its nuclear activities, is peaceful and aimed at scientific research and other civilian applications. The nation's defense ministry directs Tehran's space program.
In 2018, President Donald Trump announced that he would be withdrawing the United States from the Iran nuclear deal and signed an Executive Order to reimpose tight sanctions on Iran previously lifted as a part of the deal.
No Iranian satellite has successfully reached orbit since Fajr, which
launched
in February 2015 from a military base in northern Iran's Semnan province. The Islamic Republic also managed to place a satellite into orbit in 2009, 2011, and 2012.
The nation last attempted a launch at Imam Khomeini Space Center in northern Iran on Aug. 29 last year but it exploded on its launch pad, reportedly due to "technical issues."
Iran also tried and failed to put two satellites into orbit in January and February last year. However, malfunctions meant they did not reach escape velocity. Washington said the January launch of a carrier rocked named Payam—"Message" in Farsi— amounted to a violation of a 2015 U.N. Security Council resolution that calls on Iran to refrain from any activity related to nuclear-capable ballistic missiles.
"In defiance of the international community and UNSCR 2231,
Iran
's regime fired off a space launch vehicle today. The launch yet again shows that Iran is pursuing enhanced missile capabilities that threaten Europe and the Middle East," Secretary of State Mike Pompeo wrote on Twitter at the time. 
Adding to increased tensions over the nuclear issue, U.S. and Iranian relations have weakened further after a Jan. 3 U.S. drone strike killed top Iranian military commander Qassem Soleimani in Baghdad.
Iran retaliated days later with a missile attack against a U.S. base housing American troops stationed in Iraq, reportedly injuring around 64 troops.
As they braced for retaliation from the United States, Iranian forces on high alert admitted to accidentally shooting down a Ukraine International Airlines flight minutes after it took off from Tehran on Jan. 8, killing all 176 people on board.
Reuters contributed to this report.