Iran's government has denied a cover-up after it took several days for regime officials to admit that a Ukraine International Airlines plane was shot down, killing everyone on board including 82 Iranians, which triggered widespread protests across the country.
"In these sorrowful days, many criticisms were directed at relevant officials and authorities … some officials were even accused of lying and a cover-up but, in all honesty, that was not the case," government spokesman Ali Rabiei said via state-run television on Monday morning, as reported by Qatar-backed Al Jazeera.
The Kyiv-bound Ukraine International Airlines flight crashed minutes after takeoff from Tehran's airport, killing 176 people. Iranian officials initially blamed an unknown mechanical failure for the crash, but days later, Canadian and U.S. officials said it was highly likely that Tehran shot down the plane. What's more, a video obtained by The Associated Press and New York Times showed what appeared to be a projectile hitting a plane over Iran.
Over the weekend, Iranian officials admitted that its military shot down the plane by accident, triggering widespread protests in Tehran and elsewhere. Foreign Minister Javad Zarif wrote that "human error at time of crisis caused by US adventurism led to disaster … our profound regrets, apologies and condolences to our people, to the families of all victims, and to other affected nations." President Hassan Rouhani wrote that following an "internal investigation," Iran fired missiles due to "human error."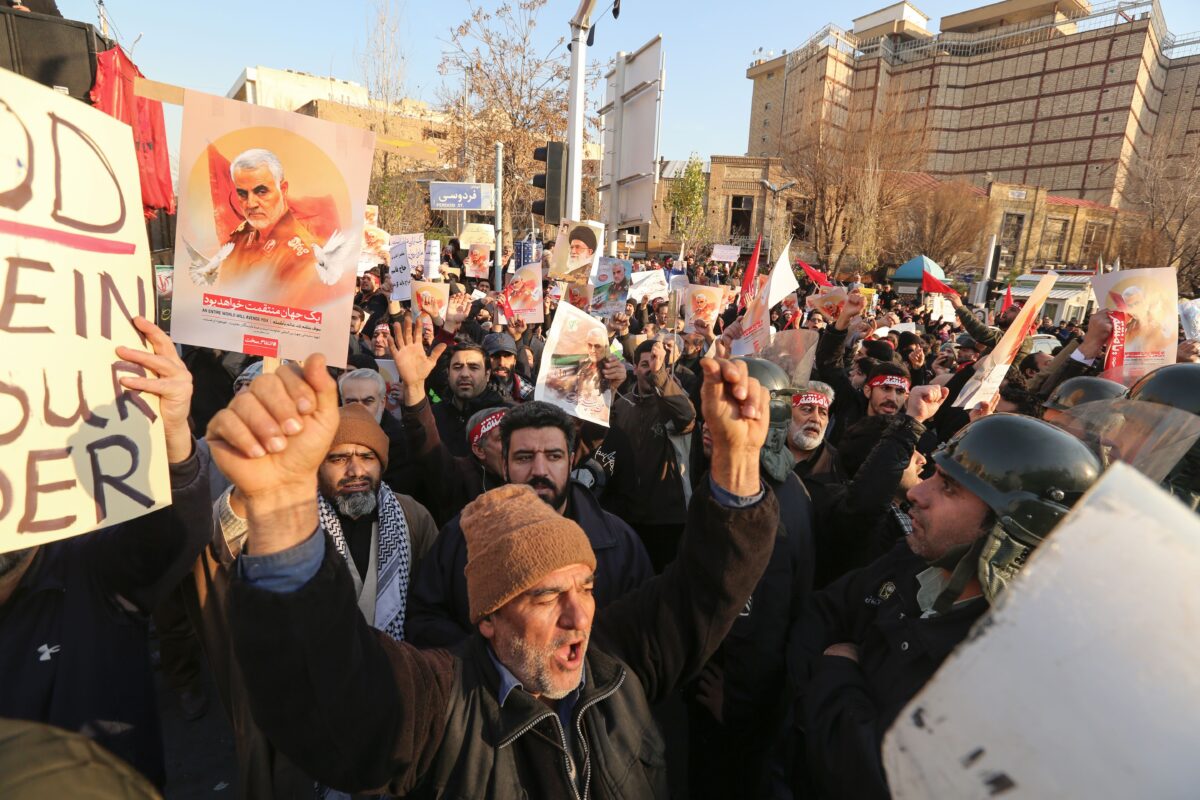 The recent flare-up between Washington and Tehran started in December when rockets fired at U.S. bases in Iraq killed a U.S. contractor. U.S. officials blamed Iran-backed militia and launched airstrikes. After the militia surrounded the U.S. embassy in Baghdad for two days, Trump ordered the strike on top Iranian Gen. Qassem Soleimani, who commanded the Quds Force and was accused of being behind Iran's proxy militia groups. The Department of State labeled the Quds Force as a Foreign Terrorist Organization last year.
Iran retaliated on Tuesday by firing missiles at Iraqi bases where American soldiers were housed, but they did not kill anyone. The Ukrainian plane, on its way to Kyiv, crashed shortly after takeoff. Most of those killed were Iranians or Iranian dual nationals. Scores were Canadians, many dual nationals who had traveled to Iran to visit relatives.
President Donald Trump, over the weekend, called on Iranian officials: "DO NOT KILL YOUR PROTESTERS."
"Thousands have already been killed or imprisoned by you, and the World is watching. More importantly, the USA is watching. Turn your internet back on and let reporters roam free! Stop the killing of your great Iranian people," he wrote on Twitter.
Reuters contributed to this report.