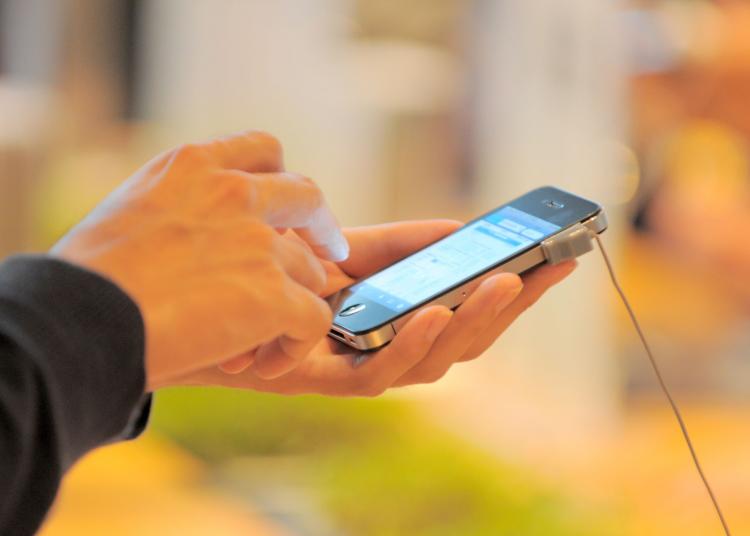 You can sell your flatbed scanner or just give it away, as you won't be needing it after you get JotNot Scanner Pro for your iPhone.
JotNot Scanner is a complete and full-featured solution for scanning and archiving documents. It is perfect for archiving bills, legal documents, receipts, and other documents that you need to scan in small quantities. The results are also good enough that you can replace the typical consumer-quality flatbed scanner and FAX machine with this stable and full-featured app.
Obviously, you can just snap a photo of your document without needing to download an app, but if your workflow requires making adjustments to the photo, converting it into a PDF, sending it off, and archiving it, then you will appreciate the time and effort you will save with JotNot Scanner Pro, which will complete every step quickly and easily.
To capture a document, you can choose a photo from your photo library or you can activate the camera from within the app. This step is really crucial since any movement during the capture will blur or distort the text, but you can turn on an image stabilization feature that activates the capture once movement has been reduced to an acceptable level.
Once you are satisfied with the captured image, the next step is to crop it so that you leave out anything extraneous, such as the desk on which your document sits. The beautiful thing here is that JotNot Scanner does this automatically and almost always is accurate.
You can also take over and make adjustments manually if the edges are not recognized perfectly. Additionally, you can select how your document will be processed—whether it be minimally processed for photographic accuracy or with optimizations for text clarity and file size.
After your image is processed, it is saved as a PDF. If there are more pages to your document, you can continue scanning and your pages will be collated into one file. You can then e-mail the PDF or you can send it to your cloud storage account.
JotNot Scanner supports Evernote, Dropbox, Google Docs, iDisk, and Box.net. If that is not enough, JotNot Scanner can also FAX your document. This service requires buying credits and is only available to U.S. phone numbers. At about a dollar per page, it is actually competitive with retail FAX services.
JotNot Scanner Pro is on sale for $0.99. It usually costs $4.99. There is also a free, ad-supported version, and a single page version that costs $1.99.