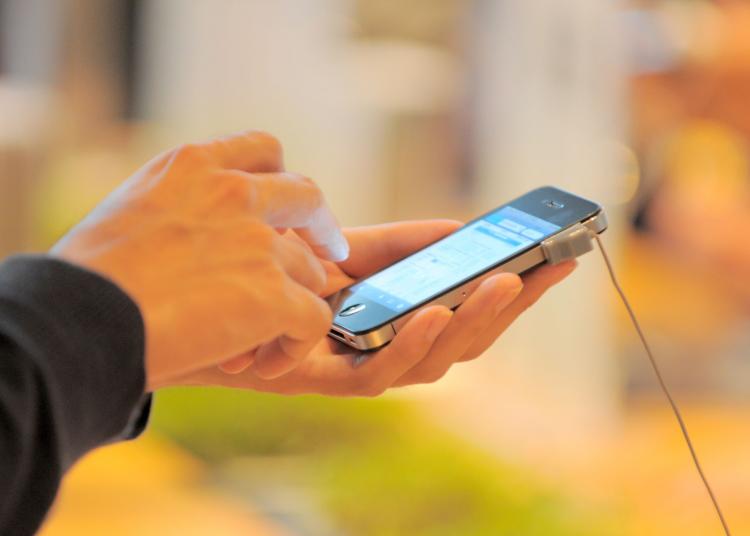 DUBAI, United Arab Emirates—They had queued for hours in Dubai's glimmering malls to buy a new iPhone 4, but when the thousands of Apple devotees unwrapped their beloved new smartphones on Saturday, they were greeted with a nasty surprise.
A much-touted app, available on the handset everywhere else in the world, was strangely absent from the devices sold in the United Arab Emirates (UAE) over the weekend.
FaceTime, a feature that allows video calling over the Internet, has been removed from iPhone 4 devices sold in the UAE, according to a statement by Du, one of the country's two state-owned telecos.
"Our iPhone 4 customers won't be able to make FaceTime calls, as the feature is currently unavailable in the UAE," the company said in a Twitter posting.
"There's little we can do about it, but we'll keep you posted in case of further updates," it added.
The reasons behind the removal of the feature may lie in the similarity between FaceTime and Skype—a Voice over Internet Protocol (VoIP) service, which is blocked by the country's communications watchdog.
It was reported that local officials are in talks with Apple over whether the feature should be included on iPhone 4 devices sold in the UAE.
"Currently we are in discussions with them about this feature in particular," said Khalifa al Shamsi, vice president of marketing for consumer products at Etisalat, in comments to local daily The National.
"It's a UAE-level discussion," he added.
Apple was unavailable for comment on the issue on Sunday, as was the country's Telecommunications Regulatory Authority (TRA).
It also emerged that the feature is absent from handsets sold in Qatar. A spokesperson from Vodafone in that country said that they were in talks with Apple and the matter was being treated as "urgent."
It is believed that the removal of the feature was to avoid complications later. The TRA is currently locked in negotiations with Research in Motion (RIM) over a possible ban on key BlackBerry smartphone services from Oct. 11.
Continued on the next page…