In the fall of 2019, Judge Williams Owens came to an important realization: In child welfare cases, he had focused too much on protecting children from physical harm at home, leading him to remove them from their families.
He hadn't thought enough about the emotional harm caused by family separation, about options to improve their safety while keeping them at home.
He pondered this matter one day as he was driving from Cedar Rapids, Iowa, two hours back to Ottumwa. He had attended a lecture in Cedar Rapids by child welfare expert Amelia Franck Meyer and it started him on this train of thought.
Franck Meyer's lecture had set Judge Linnea Marie Nelson Nicol of West Union, Iowa, on that same train of thought.
Nicol had come away from it with the understanding that removing children from their families creates a primal wound that no social services can fix.
"It really makes you consider, have we done everything—absolutely everything we can do—to avoid removals?" Nicol said in an interview with The Epoch Times.
That was the genesis of a pilot program called Four Questions, Seven Judges in Iowa's judicial branch.
Five other judges joined Nicol and Owens in their endeavor and determined they would ask four key questions to each social worker who came into their courts looking to remove children from their families.
The questions are: (1) What can we do to remove the danger instead of the child? (2) Can someone the child or family knows move into the home to remove the danger? (3) Can the caregiver and the child go live with a relative or fictive kin? (4) Could the child move temporarily to live with a relative or fictive kin?
The pilot worked in parallel with another new program in the state's Department of Human Services (DHS) which sought to give parents more of a say in child welfare cases before they reach the courtroom. The new approach has helped reduce Iowa's child removal rate from 5.8 percent to 3.6 percent per thousand from March 2019 to January 2021.
These programs are part of a burgeoning national trend.
In 2018, former President Donald Trump signed the Family First Prevention Services Act into law to divert money from foster care toward services that keep children safely at home; those include helping parents with mental health, substance abuse, and parenting skills.
Family First was implemented in Iowa mid-2020 (the 2018 Act allows time for gradual implementation up to October 2021), so the two programs already in place set the state on this path ahead of time.
Iowa Chief Justice Susan Christensen said in her Condition of Judiciary address at the beginning of this year, "My first priority is to ensure that Iowa stands out among all the other states in implementing 'Family First.'"
She highlighted the Four Questions, Seven Judges program and talked of improving legal services and addiction help for parents.
Franck Meyer, whose lecture inspired the judges in Iowa and who has guided U.S. agencies on decreasing child removals, has worked in child welfare for 30 years.
She told The Epoch Times that she saw children in foster care grow up to have children who also ended up in foster care. "I knew no matter how well I did with them [in group homes,] what they really needed was their family," she said.
"Our culture wants to punish those people—if you don't take care of your kids, you deserve punishment—not help. … And what we are just learning the really hard way is whether or not you think people deserve that help, they need that help because it's what the children need most."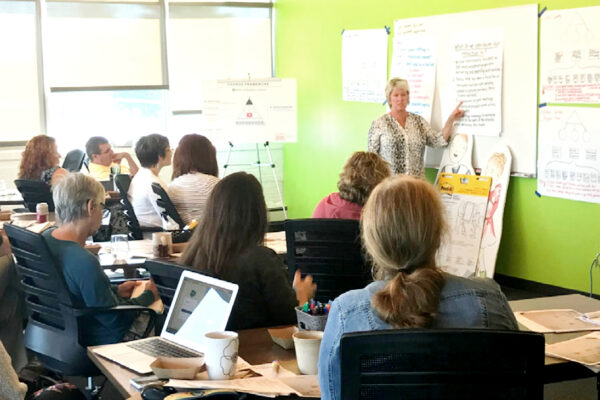 Judges Questioning Social Workers
In Iowa, as in other states that receive federal money for children in foster care, judges must sign off before the most drastic intervention for child welfare can occur—removing children from their parents.
That happens when a judge decides there is imminent danger at home, such as physical abuse, sexual abuse, or major neglect.
Since the Adoption Assistance and Child Welfare Act of 1980, judges have had the oversight responsibility for child welfare agencies: they determine whether social workers have made "reasonable efforts" to keep the children home. If a judge finds reasonable efforts have not been made in a case, the agency will lose its federal money for that case.
Former judge and juvenile law consultant Leonard Edwards told The Epoch Times, "We know that judges asking the right questions at the first hearing are going to get some success in having the child out of placement and with a parent."
He cited a pilot project similar to Iowa's led by the National Council of Juvenile and Family Courts in 2009. Judges in three U.S. cities (Omaha, Nebraska; Portland, Oregon; and Santa Clara, California) used a template of questions to successfully lower child removal rates.
But not all juvenile judges are able to question the social workers adequately, Edwards said.
"Sometimes it's too many cases on the calendar and they don't have time to do something like that; sometimes they figure that the social workers already asked those questions; and sometimes they haven't been trained to do that."
Training sessions for judges set by social agencies will help judges learn more about social work and make better "reasonable efforts" judgments, Edwards said.
In the case of judges Owens and Nicol, they attended Franck Meyer's training sponsored by Iowa's DHS. Franck Meyer helped them develop their template of four questions.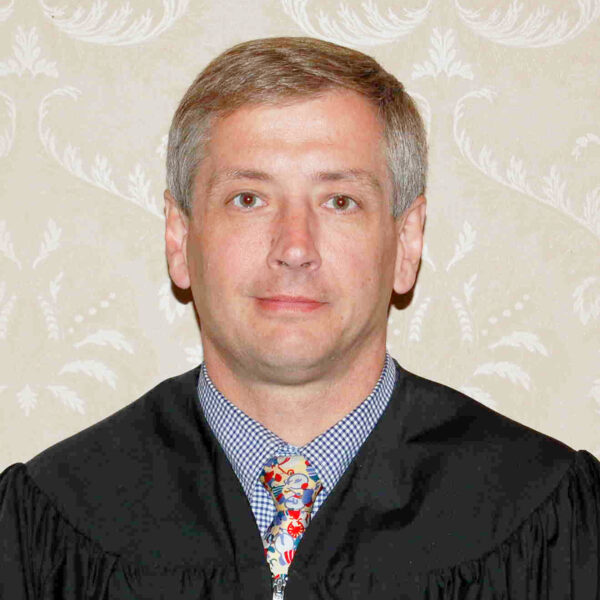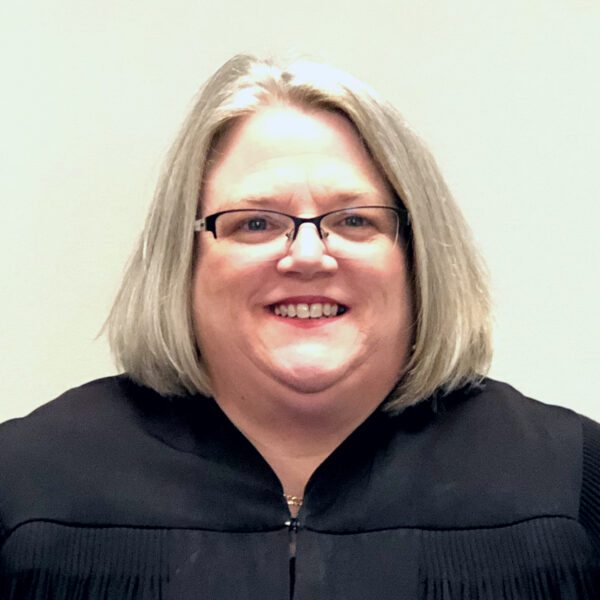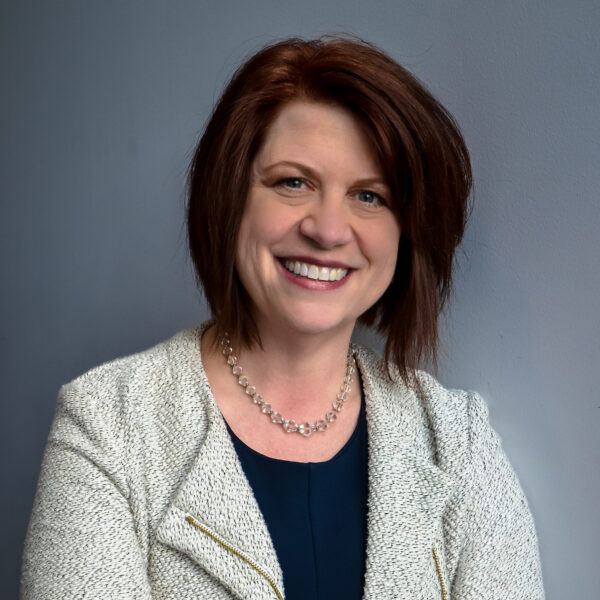 Between December 2019 to March 2020, the seven judges part of the pilot program received 83 removal requests and granted 44. Among the 44 removals, well over half were being placed with relatives or fictive kin instead of in foster care.
By comparison, a review of cases in the four months preceding the pilot show the seven judges had approved 99 removals.
Owens gave an example of how the "four questions" helps him to think more about ways to keep children at home.
Once he received a removal request for eight children whose mother used methamphetamine; the youngest was a baby, born with meth in his system. The father of the newborn also used meth.
"There is almost no way those eight kids could have been placed with the same relative, or in the same foster home; we would have to split them up." Owens said to himself, "What can we do to minimize their trauma?"
He felt it was best to keep the children together at home, but he needed to find someone who could move into the home and ensure the safety of the children.
Owens decided on the mother's ex-husband, who lived in the same community and was known to have a good co-parenting relationship with the mother.
"That sort of sounds like a wild example, having an ex-husband move back. But the fact is, that it worked for the kids," Owens said. He said his job is to make court decisions in the best interest of the children.
Nicol also thinks the "four questions" have helped her, especially when a social worker's call comes in the middle of the night and there's little time for planning or careful consideration.
"With the four questions, it seems clearer to me now [when] … I have to remove, because we have done everything we can do to not remove."
Social Workers Taking Risks, Trusting Families
Lori Frick, the eastern district manager of Iowa's DHS, has led an effort in her 10-county district to get parents more involved in child welfare cases with the same goal of keeping children at home.
Her experiment was adopted statewide in July 2020 and is now part of her department's implementation of the federal Family First Prevention Services Act.
Traditionally, social workers in her district would have a key meeting with parents after the children were already removed from the family. Frick wanted that meeting to take place before removal, and for parents to play a bigger role in it.
The meeting was redesigned with help from Franck Meyer and is now called the Child Safety Conference. It was also supported by Janee Harvey, the administrator of the Adult, Children, and Family Services Division for Iowa's DHS.
"In those meetings with families, we say to them, 'Listen, we are not here to take your child from your home. We're here to figure out with you, how can we safely keep your kid at home with you?" Frick told The Epoch Times. "And if for some reason that can't happen, how can we safely keep your kid with somebody that your kid already knows, rather than putting him into stranger foster care?'"
Some social workers were immediately ready to get on board. They told Frick, "This is great. This is what I came into social work to do, is to truly help families be together." Others were a little skeptical and said, "Yeah, but what if something bad happens?"
Those risks weigh heavily on the hearts of social workers, Frick said, because they could find themselves in the media spotlight, lose their jobs, and feel serious guilt and regret if a child they let stay at home is hurt.
The mentality of not taking any risks was also encouraged by former Iowa Governor Tom Vilsack, who urged social workers to err on the side of removing the children following public outcry over the death of 2-year-old Shelby Duis at home in 2010.
Before Duis's death, neighbors and daycare workers had filed multiple reports with the DHS, but the Department did not remove the child from the home.
"When you ask social workers and supervisors to put families first, you are really asking them to take risks, and those risks sometimes are very difficult for them to take on," Frick said.
To help foment change, Frick and six other district leaders stepped in. They sat shoulder-to-shoulder with social workers at the meetings with parents and they shared the risks of the decision-making.
"[The social workers] had this sense of comfort knowing that there was another person that had their back, and it's OK to take risks," Frick said. "Once they realized they weren't on an island all by themselves making decisions, they really started to come through."
Over the pilot period of October 2018 to December 2019, Frick's district handled the cases of 222 children; 95 percent were either kept at home or placed with someone familiar after the Child Safety Conference.
After the six-month follow-up meeting, about 74 percent of them remained where they were, which was higher than the state average of 52 percent at the time.
According to a survey with parents who have participated in the child safety meetings, four out of five felt they were heard and had a voice, and about half said the meetings helped them. One parent wrote in the survey, "Points were valid and understood. I knew what my expectations were."
When asked what the Department of Human Services could have done better, one parent wrote, "Listen to me, [and] not look at my background and judge me based on that."