A wanted sex offender in Iowa was caught after authorities say he went outside to get a better view of the eclipse.
The U.S. Marshals Service reported the arrest of 26-year-old Ladarius Martez Blue of Waterloo, Iowa, after spotting him outside a residence in Cedar Rapids on Monday, Aug. 21.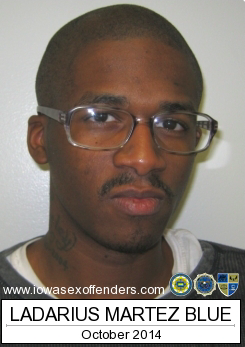 Blue had been wanted by the Iowa Division of Criminal Investigation for failing to register as a sex offender, and was targeted in the U.S. Marshals Northern Iowa Fugitive Task Force "Operation Most Wanted," the U.S. Marshals Service said in a press release.
In December of 2010, he was convicted of committing lascivious acts with a child, according to the online Iowa Sex Offender Registry. He was 19 at the time, and the girl involved was 13.
Blue had been unaccounted for since early June, according to the release.
The U.S. Marshals Service worked with the Linn County Sheriff's Office and the Iowa Division of Criminal Investigation to track Blue to Cedar Rapids.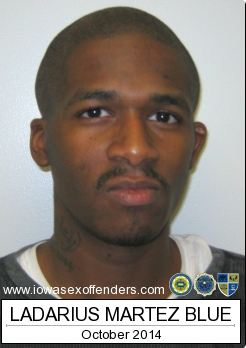 They set up surveillance cameras near where they thought he might be, and when he stepped outside a residence "in what appeared to be an attempt to observe the solar eclipse" the release states, they were able to identify him.
When officers approached Blue to arrest him, he led them on a foot chase before getting away.
Thanks to a tip off from a local resident who called to the police to say that they had seen someone climbing into their yard waste container, Blue was arrested.
He now faces additional charges and has been transported to the Linn County Correctional Center.
From NTD.tv