An Iowa father will spend the rest of his life behind bars for leaving his infant son alone in an apartment bedroom for nine days while maggots crawled over the boy and E. coli infected his bloodstream before he died, according to a report by The Des Moines Register.
Zachary Koehn, 29, was convicted last month of first-degree murder and child endangerment causing death, the report said. He was sentenced on Dec. 4 in Chickasaw County District Court.
Assistant Iowa Attorney General Coleman McAllister spoke to jurors on Oct. 30 and revealed grim details of the boy's death.
'Died of Diaper Rash'
McAllister said that Sterling Koehn, who was four months of age when he died, was in the same diaper for 9 to 14 days when his body was found in a baby swing in his parent's apartment on Aug. 30, 2017, The Associated Press reported. He said the baby "died of diaper rash" and provided a range of disturbing facts suggesting the boy likely died in agony.
Feces in the boy's diaper ate through his skin, causing E. coli bacteria to enter his bloodstream and cause an infection, prosecutors said. The hot room attracted flies that laid eggs, which hatched into maggots and crawled on the boy while he was still alive.
While the boy languished in this condition, Koehn and the child's mother, 21-year-old Cheyanne Harris, continued to look after for their 2-year-old daughter in the same apartment unit.
"He was aware of what was going on and he chose to do nothing," said Assistant Iowa Attorney General Denise Timmins, according to The Register.
Harris has also been charged with first-degree murder and child endangerment causing death. Her sentencing trial is scheduled for January. According to The Register, she has entered a plea of not guilty.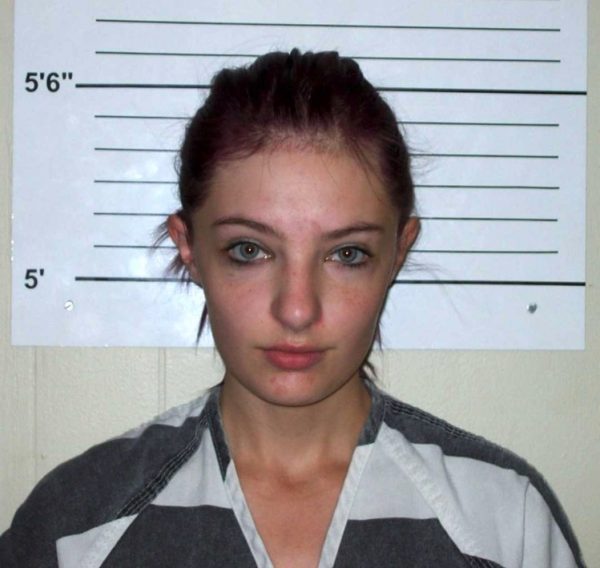 "He died of diaper rash. That's right, diaper rash," McAllister said.
A report from the local coroner's office said the boy died of dehydration, malnutrition, and the infection.
Tragedy But 'Not a Crime'
Koehn's attorney argued the baby's death was tragic, but it was not a crime.
"There are multiple instances in the law imposing an affirmative duty not to kill. … That conduct is prohibited under law. However, it is a different crime, not murder in the first degree," said Koehn's defense attorney Steven Drahozal.
He also argued that parts of the crime were not proven during the trial, and the defendant deserved a new trial.
Judge Richard Stochl rejected the arguments of the defense and sentenced Koehn to life behind bars.
'Blank Stare'
Toni Friedrich, an EMT nurse, said she was the first to arrive on the scene of the parents' apartment in Alta Vista, Iowa.
The baby's "eyes were open, and it was a blank stare," she said of the boy's death. She said Koehn showed no emotion when he led her to the room where the baby had died.
Friedrich told jurors that when she touched the baby's chest, his clothes were crusty. There were also gnats on his blanket, she said.
Brandy Harris, a grandmother of the child, said she remembered that the 4-month-old was small but in good health. "He was a relatively happy baby," she said, KCRG reported.
Jordan Clark, a trucker who worked with Koehn, also said he took meth with both Koehn and Harris at their apartment, the report stated. Clark, however, said he didn't know there was an infant there in the house, and he stated that neither Harris or Koehn mentioned the child, and he didn't see anyone go into the bedroom to provide care.
Koehn remained silent at his sentencing, only shaking his defense attorney's hand at the end.
The Epoch Times reporter Jack Philipps contributed to this report.