The Tennessee Bureau of Investigation (TBI) confirmed that the remains found in Blountville, Tennessee, are that of missing girl Evelyn Boswell.
The property where she was found belonged to a family member of Evelyn's mother, Megan Boswell. Additional charges in the case have not yet been filed.
The 15-month-old girl was reported missing last month by family members. Officials then issued an AMBER Alert before search efforts for Evelyn began.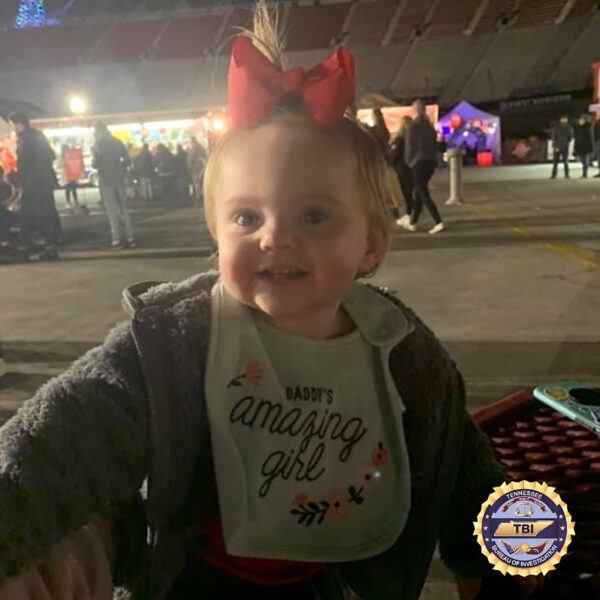 "We have a sad update to pass along in our ongoing search for answers in the death of 15-month-old Evelyn Boswell. Remains found on Friday evening have been confirmed to be those of the little girl. Thank you for your continued support in this difficult case," the TBI said in a statement on Wednesday.
On Monday, Megan Boswell appeared in court in Sullivan County, Tennessee, for the first time after officials discovered the remains on her father's property in Blountville, reported WJHL. Judge James Goodwin then increased bond for Boswell, who is alleged to have provided false reports and is suspected in the death of the child.

TBI special agent Brian Fraley said in court Monday that Boswell gave him multiple false statements. He said her allegedly fabricated claims made investigators waste time in pursuing leads.
Boswell's attorney said in court that the judge has no reason to justify the bond increase as she doesn't have a criminal record, according to WBIR. But Fraley added that Boswell had made an out-of-state trip to Texas in fall 2019 and also went to the Knoxville and Gatlinburg areas in Tennessee. District Attorney Barry Staubus said that she might be a flight risk, and the judge said that she has several ties to people in other states, supporting Staubus's assessment.
On Friday, when the remains were located, Sullivan County Sheriff Jeff Cassidy told CNN that detectives got a tip to search the family's property.