America First Legal (AFL) has launched an investigation into the Manhattan District Attorney's Office's "abusive and partisan" pursuit of former President Donald Trump, with the foundation seeking records that are expected to unmask the probe against Trump as politically motivated.
The foundation filed a New York Freedom of Information Law request on March 27 (pdf), requesting a range of Trump-related communications records from the Manhattan DA's office, which is pursuing an investigation against the former president.
"America First Legal will obtain and expose records about Alvin Bragg's unprecedented efforts to target a political opponent," said Gene Hamilton, AFL vice president and general counsel, in a statement.
Manhattan DA Alvin Bragg is probing Trump over an alleged misclassification of a hush money payment to adult performer Stormy Daniels over an alleged affair.
Trump, who has denied the affair with Daniels and insists he's the victim of extortion, initially said he expected to be indicted last week, but Bragg has so far not made his move. The former president has since said he believes Bragg has given up on the case.
"I think they've already dropped the case … they have absolutely nothing." Trump said after a rally in Waco, Texas, on Saturday. "It's a fake case."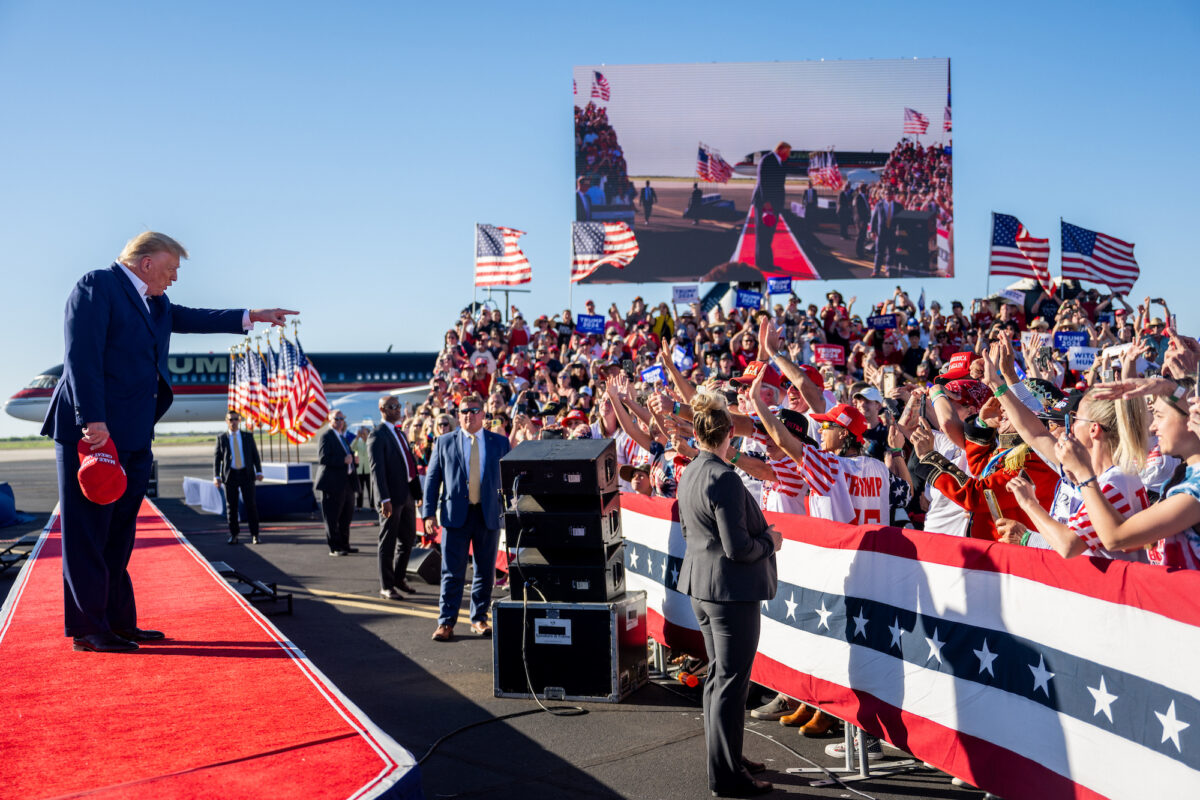 Bragg, for his part, recently said that Trump created a "false expectation" that he would be arrested, but the Manhattan prosecutor has otherwise avoided speaking publicly about the matter.
In pursuing its records request from Bragg's office, AFL said its actions are about holding to account officials at various levels of government who "abuse prosecutorial power to persecute their political opponents."
Hamilton said in a statement that, by pursuing his case against the former president, Bragg seems to be "engaged in the vindictive pursuit of prosecution, regardless of the underlying facts and law."
"The reality is this: no other American citizen would ever face the prospect of prosecution in these circumstances," Hamilton continued. "Instead of delivering one standard of justice for all, Alvin Bragg's actions undermine the American people's confidence in our justice system everywhere."
The Epoch Times has reached out to Bragg's office for comment.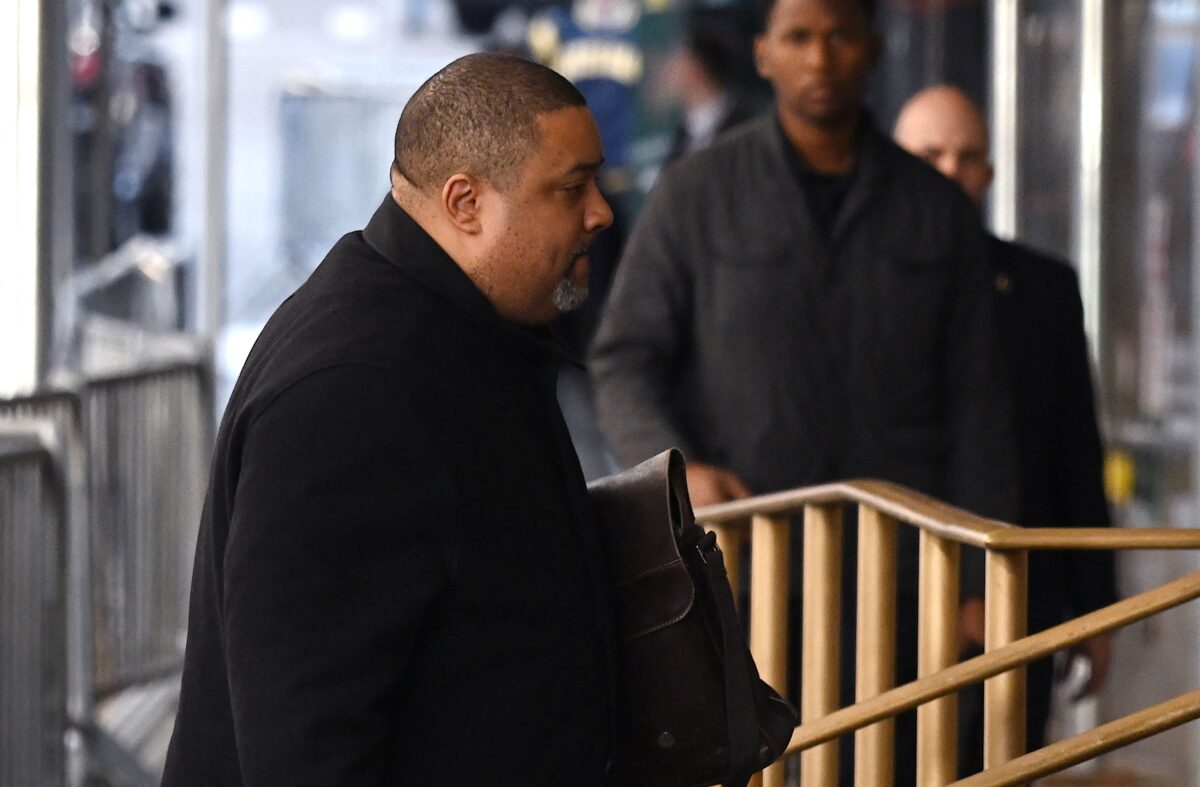 'Between a Rock and a Hard Place'
A Manhattan grand jury was expected to reconvene this week to hear more evidence about Trump's alleged role in the hush-money payment.
Trump's former lawyer Michael Cohen has said he made the payment at Trump's direction to buy Daniels's silence about the alleged affair ahead of the 2016 election.
Attorney Robert Costello, a Trump ally and former legal adviser to Cohen, testified before the grand jury last week, saying Cohen told him he acted alone in making the payment.
Cohen, who testified the previous week, pleaded guilty in 2018 to federal charges stemming from the payoff and was sentenced to time behind bars for a campaign finance violation, among other crimes.
No matter whether Bragg ultimately decides to proceed with an indictment against Trump or not, the Manhattan District Attorney faces difficult decisions going forward.
"I don't think I would want to be Alvin Bragg right now. I think he's between a rock and a hard place with all the eyes of the nation watching him," Cheryl Bader of Fordham University Law School told Reuters in an interview.
"On the one hand, he could end up pulling the indictment, but then everybody will be critical of, 'well why did he put everyone through this?' The grand jury could decide not to indict on their own, but I think that's probably unlikely," she continued.
"I think we'll probably end up with an indictment. But again, that puts Bragg with a lot of criticism as to whether he is pursuing a risky case that could end up imploding."
Bader also noted other dilemmas facing Bragg, including "flawed" witness Cohen and the fact that the judge may end up dismissing the case. The jury, too, may be unsympathetic.
"Jurors often aren't moved by a case that feels like a technical accounting violation and it's really about covering up a personal indiscretion. It may feel like old news, right?"
"It may be something … that the jury doesn't really care about," she added.
Trump faces several other criminal investigations, including one tied to the Jan. 6, 2021, Capitol breach.
If Trump ends up being indicted, it would be a first for a current or former president.