Commentary
Across Europe and beyond, Chinese nationals are paying a heavy price for Interpol's acquiescence to the Chinese regime and other authoritarian states, and its refusal to effectively reform.
It's been widely reported that Uyghur activist and software engineer Yidiresi Aishan, who has been living in Turkey for nearly a decade, is now sitting in a detention center in Morocco, literally fighting for his life, as China seeks his return through an extradition request. If Aishan is returned, there is good reason to believe that he may not make it out of prison alive.
Yu Hao, a Chinese national living in the Netherlands, was taken in by police due to an Interpol red notice while visiting Poland. Again, China was seeking his extradition. Yu is no longer alive; he committed suicide. It's not hard to understand why.
Chinese-born Swedish citizen Li Zhihui was sitting inside the very same facility as Yu, located outside of Poland's capital of Warsaw. He was also taken away due to an Interpol red notice, and even though he successfully fought China's extradition request, he spent some two years alone in a cell. Even for those who succeed, there is a heavy human cost that is caused by Interpol's failure to stop the misuse of its red notice system.
China isn't the only culprit, of course. Bill Browder, a British investment banker and a human rights defender, has had six red notices issued against him by Russian authorities and was taken by police in Madrid in 2018, before he was released amid a media storm. It seems authoritarian states can continue to misuse Interpol's red notice system without penalty; without penalty, quite frankly, why would they stop?
The regime in Beijing may often fail in seeking extraditions of supposed "fugitives" back to China, but its abuse of Interpol red notices can still destroy the targets' lives. Take the aforementioned Aishan as an example: Due to media attention on his case, Interpol first suspended the red notice, which had been filed as early as 2017, and later canceled it altogether. That's of little help to Aishan, as he remains in custody in Morocco, still fighting for his life.
Interpol died before, and perhaps it needs to die again.
In 2023, Interpol will celebrate its 100th anniversary. However, during the late 1930s it came under control by Germany—then the Third Reich—and by the time war broke out, it had become a tool for the German authorities. At the end of World War II, Interpol, like the Third Reich, fell apart and was effectively dead. From its ashes, rose a "new and improved" Interpol.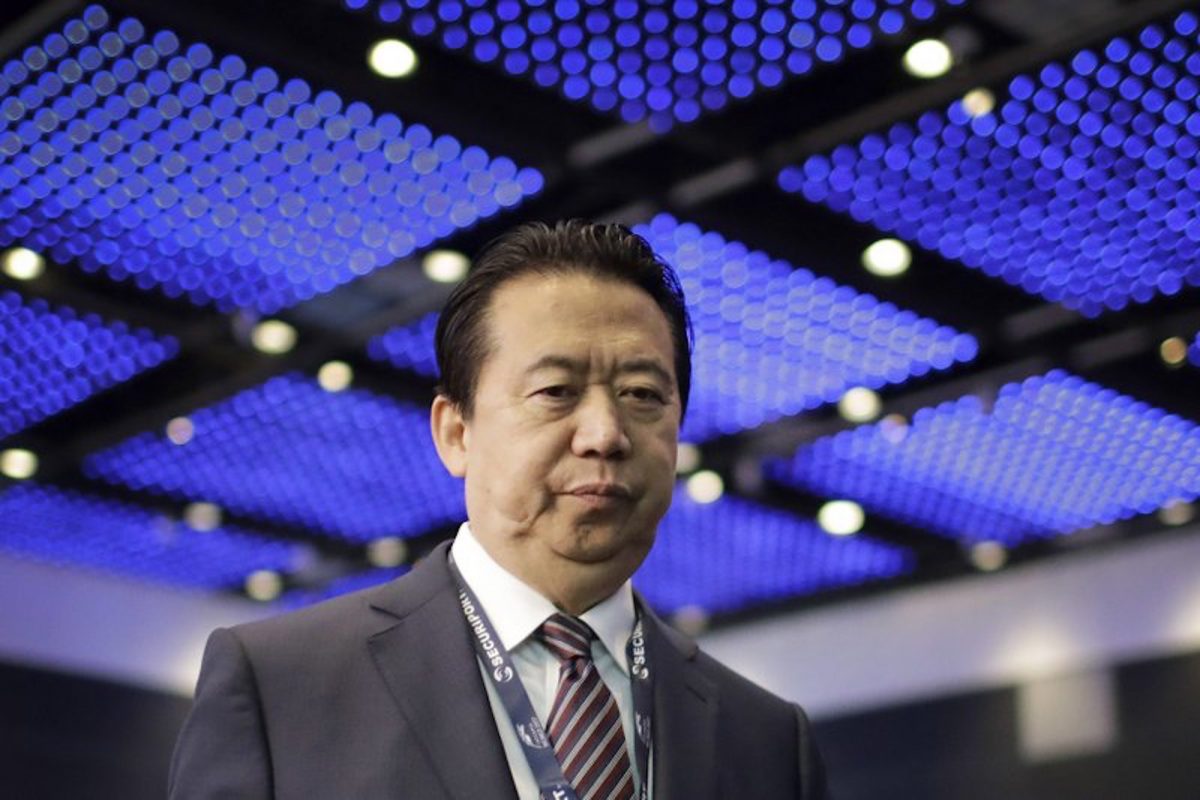 Interpol has recently been pushed to reform and has indeed undertaken changes to limit the damage caused by authoritarian states using its red notice system for political purposes. But as the aforementioned cases show clearly—and there are many more that Safeguard Defenders continues to monitor—those reforms came "too little, too late."
Interpol didn't do itself any favors when a member of the Chinese Communist Party and former vice head of the Chinese police was elected as its president in 2016. The same man, Meng Hongwei, would later disappear on a trip back to China from France in late 2018, while still serving as the president of the organization. Meng was detained in a secret location until he appeared in court and was sentenced to prison over corruption charges—likely another casualty of Xi Jinping's purge of political opponents.
The problem that authoritarian states can misuse red notices without penalty remains. Russia has now issued as many as six red notices against Browder. Each time one is canceled, a new one is issued simply by using slightly different allegations. Still, Russia is free to issue a seventh, eighth, and ninth red notice (and more) if it so pleases, with no penalty of any kind for doing so.
Right now, there are no mechanisms to screen red notices that are filed before they become active—it's automatic. This allows extensive misuse of the system. Interpol claims to be unable to perform such screenings. Far worse, even when a country has had numerous red notices canceled due to its misuse, there is no mechanism to place such a state on a watchlist to screen all its forthcoming red notice requests for a period of time. Such a screening mechanism would deter or significantly reduce misuse of the system and save lives.
Yet Interpol remains silent, failing to respond to criticism and refusing meaningful reform.
Interpol officials didn't immediately respond to a request for comment.
Perhaps, it isn't the worst thing if Interpol died again, as a new and improved Interpol could rise from its ashes. It's time for Western countries to apply maximum pressure on Interpol to initiate meaningful reform or to start walking away from it.
Views expressed in this article are the opinions of the author and do not necessarily reflect the views of The Epoch Times.