International groups have called for the release of two human rights activists who were arrested on Oct. 17 after protesting at the Acropolis in Athens against the Beijing 2022 Winter Olympics.
The two student activists—18-year-old Tibetan student Tsela Zoksang and 22-year-old exiled Hong Kong activist Joey Siu—were being detained in Athens. Both women are U.S. citizens.
"We call on the Greek authorities to resist any pressure from the Chinese government to extradite these activists, to release Joey Siu and the Tibetan activist Tsela Zoksang as a matter of urgency, and to allow them to return to the United States of America," the UK-based advocacy group Hong Kong Watch said in an Oct. 17 statement.
The two activists attempted to hang a banner in the Acropolis on Oct. 17 to protest the Beijing Winter Olympics. The Olympic torch is set to be formally handed over at the Acropolis on Oct. 19 to the Beijing Organizing Committee, China's organizer of the upcoming games.
A security officer took the banner from the two women, who then went on to hang a Tibetan flag and a smaller banner proclaiming "Free Hong Kong Revolution" from scaffolding.
They also chanted slogans, including "Free Tibet," "Boycott Beijing 2022," and "No freedom, no Games."
Greek police soon arrived on the scene and arrested them.
UPDATE: Tsela and Joey will remain detained for the night and will appear before a Greek court tomorrow at 10:00am Athens time. pic.twitter.com/MDVw9hoU1l

— Students for a Free Tibet (@SFTHQ) October 17, 2021
Brian Leung, the executive director of the U.S.-based Hong Kong Democracy Council (HKDC), called for the immediate release of the two students.
"We demand the unconditional release of Tsela and Joey, and we urge the international society to boycott the 2022 Winter Olympics in Beijing," Leung said in a statement.
"We are inspired by the leadership of the two young women who have shown tremendous courage as they opposed the International Olympic Committee's [IOC] complicity in China's human-right atrocities," he said.
New York-based advocacy group Students for a Free Tibet (SFT) published personal statements from the two activists following their detention.
"Now it is time for the international community, and all people of conscience, to take a stand and boycott Beijing 2022; anything less will be a clear endorsement of China's genocidal regime," Zoksang said in her statement.
"The IOC is sending the world a message that it is OK to turn a blind eye to genocide and crimes against humanity in Hong Kong, Tibet, East Turkestan, and Southern Mongolia," Siu said in her statement.
Both women are also members of the "No Beijing 2022" campaign, which involves a coalition of Tibetan, Uyghur, Hong Kong, mainland Chinese, Taiwanese, and Mongolian human rights activists.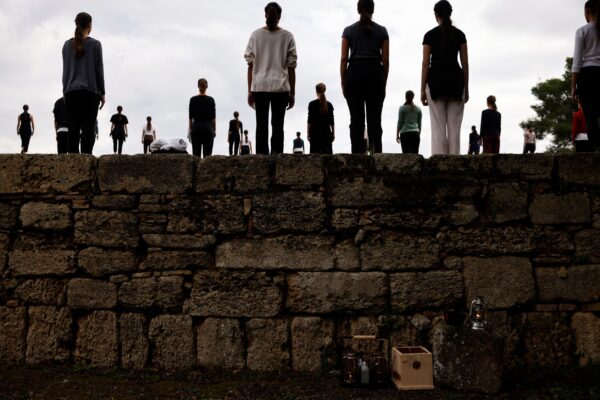 The IOC defended its stance on Oct. 13, saying that they won't pressure Beijing over its human rights record.
"We have no ability to go into a country and tell them what to do. All we can do is to award the Olympics to a country, under conditions set out in a host contract … and then ensure they are followed," IOC Vice President John Coates told media outlets, Reuters reported.
Groups say there have been no human rights improvements in China since the 2008 Beijing Olympics.
In January, the Trump administration determined that the Chinese regime has committed "genocide" and "crimes against humanity" against Uyghurs and other minorities in the region of Xinjiang.
The Biden administration declared such crimes "were continuing" in an annual report released in March, yet the new administration has said it isn't discussing a joint boycott of the Beijing 2022 Winter Olympics.
Beijing denies wrongdoing, saying that it has set up vocational training centers in Xinjiang to combat extremism.