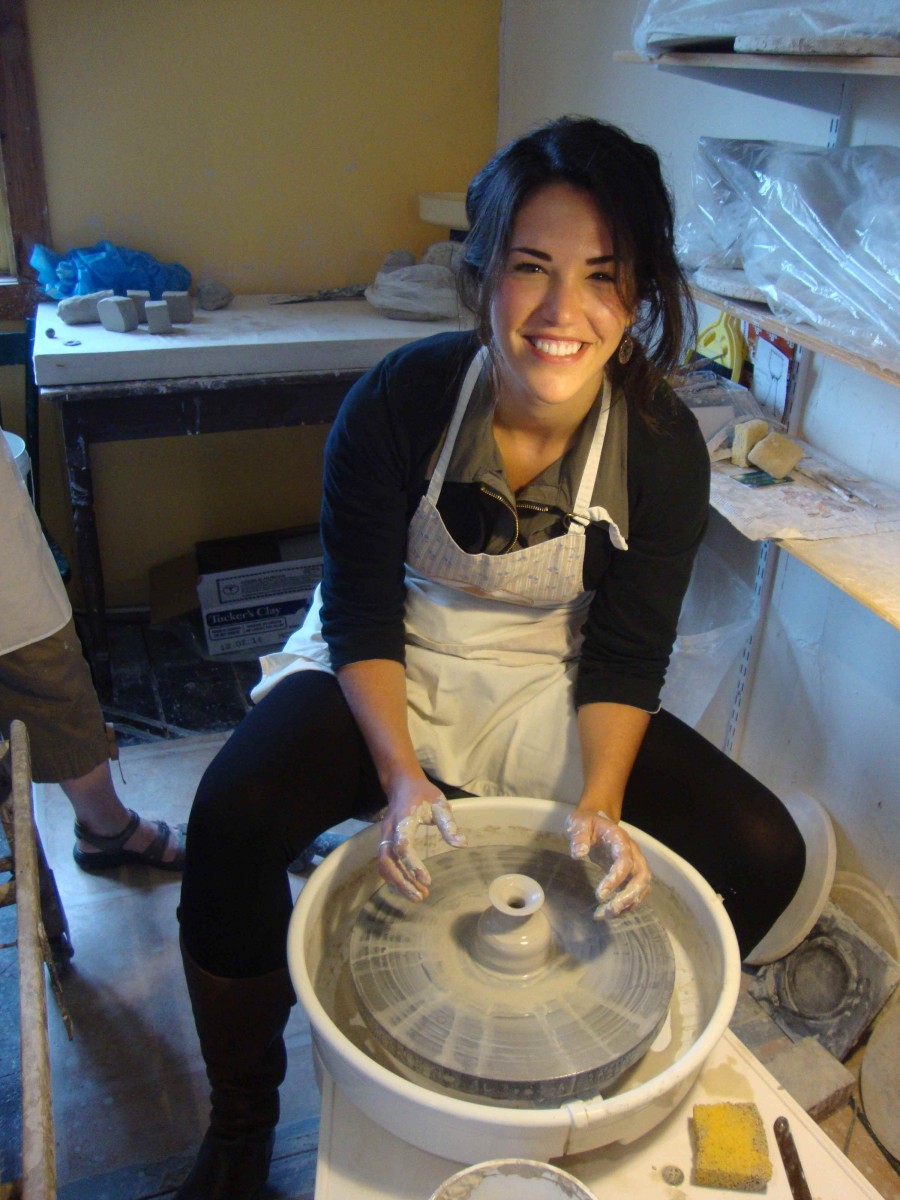 Canada is preparing for a nationwide celebration of culture this weekend as thousands of activities across the country provide the public with interactive activities ranging from opera dress rehearsals to yoga for youth classes.
Among other activities, people of all ages will have the opportunity to learn a new dance, compose a song, build a clay sculpture, and even learn the art of the tea ceremony.
In Ontario alone, more than 1,600 free activities and events are planned, so there's bound to be an activity that will spark the interest of every visitor. For the complete list, visit http://on.culturedays.ca.

The Sunlife Brightspots Event Schedule available on the website may also be a handy tool to organize this weekend's activities.
Here are a few highlights presented by some of Toronto's major cultural institutions:
Gardiner Museum – Hands-on Clay Workshop
Date & Time: Friday, Sept. 28, 4—9 PM
Location: Gardiner Museum, 111 Queen's Park (Museum Subway Station)
Explore the Gardiner Museum's ceramic art collection and try your hand at creating your own clay sculpture with the help of an experienced ceramic artist. You can then take your creation home with you.
Canadian Opera Company – "Die Fledermaus" Operetta Dress Rehearsal
Date & Time: Friday, Sept. 28, 6:30 pm (pre-rehearsal chat), 7:30—9 PM (performance).
Location: Four Seasons Centre for the Performing Arts, 145 Queen Street West (Osgoode Subway Station)
Get a sneak peek into Strauss's celebrated comic masterpiece that will run Oct. 3—Nov. 4. This is a unique opportunity to experience the rehearsal process. The pre-rehearsal chat in the lobby will be conducted by CBC's Brent Bambury with costume designer Constance Hoffman and set designer Allen Moyer. Note that tickets are distributed at 6 PM on a first-come, first-served basis, and are limited to one ticket per person.
Toronto Public Library
Date & Time: Friday—Saturday, Sept. 28—29 (times vary)
The library offers over 30 free programs at 43 branches across the city. Highlights include belly dancing lessons, tapestry weaving, poetry and music workshops, storytelling, yoga for teens, and many more. For a full listings of activities, visit: www.torontopubliclibrary.ca/culturedays
Toronto Symphony Orchestra – Toronto Symphony Workshop
Date & Time: Saturday, Sept. 29, 12:30—1:30 PM
Location: Roy Thomson Hall, South Hall, 60 Simcoe Street (St. Andrew Subway Station)
Composer Tod Machover has been commissioned to create a new piece for the New Creations Festival in March 2013. "A Toronto Symphony: Concerto for Composer and City" is a unique work about Toronto that is inviting collaborative efforts from the public. Machover will share his ideas about the piece, its composition, and showcase the music with the help of musicians from the Toronto Symphony Youth Orchestra. For more details on the project, visit Machover's blog at http://toronto.media.mit.edu/
Royal Ontario Museum (ROM) – Medieval Dancing
Date & Time: Saturday—Sunday, Sept. 29—30
12—12:20 PM and 2—2:20 PM
Location: ROM plaza (outside the museum), 100 Queens Park (Museum Subway Station)
Museum staff and volunteers will don medieval costumes and dance to 15th century tunes played by professional musicians. The public is encouraged to join the fun and learn to dance medieval-style. The dances are in celebration of the Medieval Fair taking place inside the museum.
National Ballet School of Canada – Dance lessons for children and adults
Date & Time: Sunday, Sept. 30
Location: National Ballet School, 400 Jarvis Street (closest to Wellesley Subway Station)
Canada's National Ballet School opens its doors to provide dance lessons for children, teens, and adults alike. Whether you have never danced ballet or have some experience, these classes are sure to be a treat. In addition to ballet lessons, the school offers an urban dance and a Bollywood dance class. The classes run 11 AM—2:15 PM. The classes are free but participants must register in advance. Observation of professional ballet classes will also be available in the Betty Oliphant Theatre on Saturday, Sept. 29. For more details, visit: http://www.nbs-enb.ca/
The Epoch Times publishes in 35 countries and in 19 languages. Subscribe to our e-newsletter.