News Analysis
Major U.S. firms, including Intel and Sequoia Capital, have maintained financial and research ties with a Chinese company known to provide artificial intelligence (AI) to the Chinese military, according to a new report by the Center for Security and Emerging Technology (CSET) at Georgetown University.
4Paradigm, a major enterprise AI company headquartered in Beijing, has been awarded a contract to provide China's military, the People's Liberation Army (PLA), with AI capabilities. The contract is for a "battalion and company command decision-making model and human-machine teaming software," according to the report, which didn't specify the date of the contract.
4Paradigm has also been working with Western partners on research projects that could be leveraged for its AI work for the military.
"As of January 2021, the company was cooperating on Very Large Database research with Intel and the National University of Singapore," the report reads, referring to research on databases containing massive datasets.
4Paradigm also boasts a handful of U.S. investors, including angel investor, Sequoia Capital, which is its largest outside shareholder, according to the report.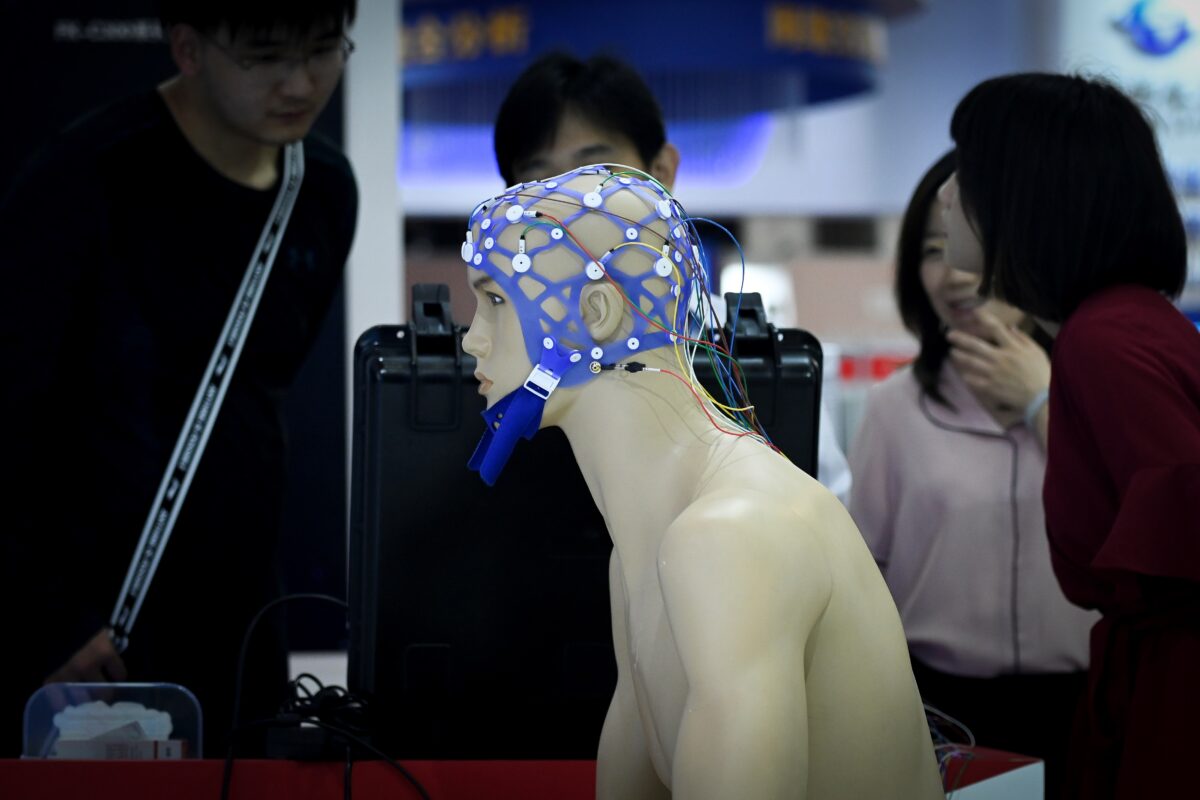 Ambiguous Relationships
Intel confirmed to The Epoch Times that it had carried out research with 4Paradigm and the National University of Singapore, but the company described the relationship as academic in nature.
"Intel Labs collaborates on research related to our industry with partners all over the world," a communications officer for Intel said in an email.
"Our researchers participated on an academic research paper on in-memory database engine optimization along with researchers from 4Paradigm and the National University of Singapore. This paper was published and publicly presented in August of 2021 at the VLDB [Very Large Database] conference."
The paper provided experimental results that suggested that a new database system could provide speed boosts to enhance the efficacy of AI decision-making models.
Intel didn't comment on whether it had knowledge of 4Paradigm's contract with the PLA.
A representative for Sequoia Capital said that its investments in 4Paradigm were made by the Sequoia China branch, which declined to comment on the extent of its current holdings in 4Paradigm or whether it had knowledge of the PLA contract.
Other U.S. companies, including Cisco, Genesis Capital, and Goldman Sachs, also invested in 4Paradigm during later funding rounds.
This isn't the first time that Intel and Sequoia have drawn attention for their ethically ambiguous conduct in China.
Sequoia made headlines earlier in 2021 due to its previous investments in Chinese facial recognition firms DeepGlint and Yitu Technology, both of which have been blacklisted by the U.S. government over links to ongoing human rights abuses against ethnic Muslim minorities in Xinjiang, which the U.S. government has characterized as a genocide.
Likewise, Intel and NVIDIA chips were purchased and used by the Chinese Communist Party (CCP) to power a supercomputing center in Xinjiang that carries out its expansive surveillance operations targeting the region's Muslim minorities, according to a report by The New York Times.
Experts believe that the flow of wealth and other resources from major U.S.-based companies to Chinese tech startups is contributing to steady military advancements by the PLA, as well as aiding Beijing's human rights abuses.
"These are almost extranational entities that have huge wealth to deploy on what they think is the good bet for the future," said John Mills, former director of cybersecurity policy, strategy, and international affairs at the Pentagon. "We have to disrupt this insidious interaction. We cannot allow these groups to deploy capital to fund Chinese AI development."
Though Silicon Valley often downplays its involvement in the rapid advancement of China's military technology, U.S. government agencies have sounded the alarm that such ties are undermining national security.
In October, the National Counterintelligence and Security Center (NCSC) commenced a campaign to inform U.S. companies in emerging tech sectors, including AI, of the dangers posed by Chinese counterintelligence operations aimed at co-opting U.S. technologies for Beijing's own purposes. The NCSC stated that the Chinese regime uses an array of legal, quasi-legal, and illegal means to acquire critical technology from the West, including through research partnerships, joint ventures, and front companies.
The CSET report highlighted that the PLA didn't derive most of its AI capabilities from official defense entities, but from private Chinese corporations.
"Contrary to conventional wisdom about bloating in the Chinese defense industry, we find that the PLA has made significant progress engaging the private Chinese technology sector to acquire AI systems and intelligent equipment," the report reads.
To that end, most of the PLA's AI equipment suppliers aren't state-owned defense enterprises at all, but private tech companies founded after 2010. Some of these companies manufacture or research in mainland China, but others exist for the sole purpose of sourcing and importing critical technologies from the United States, according to the report.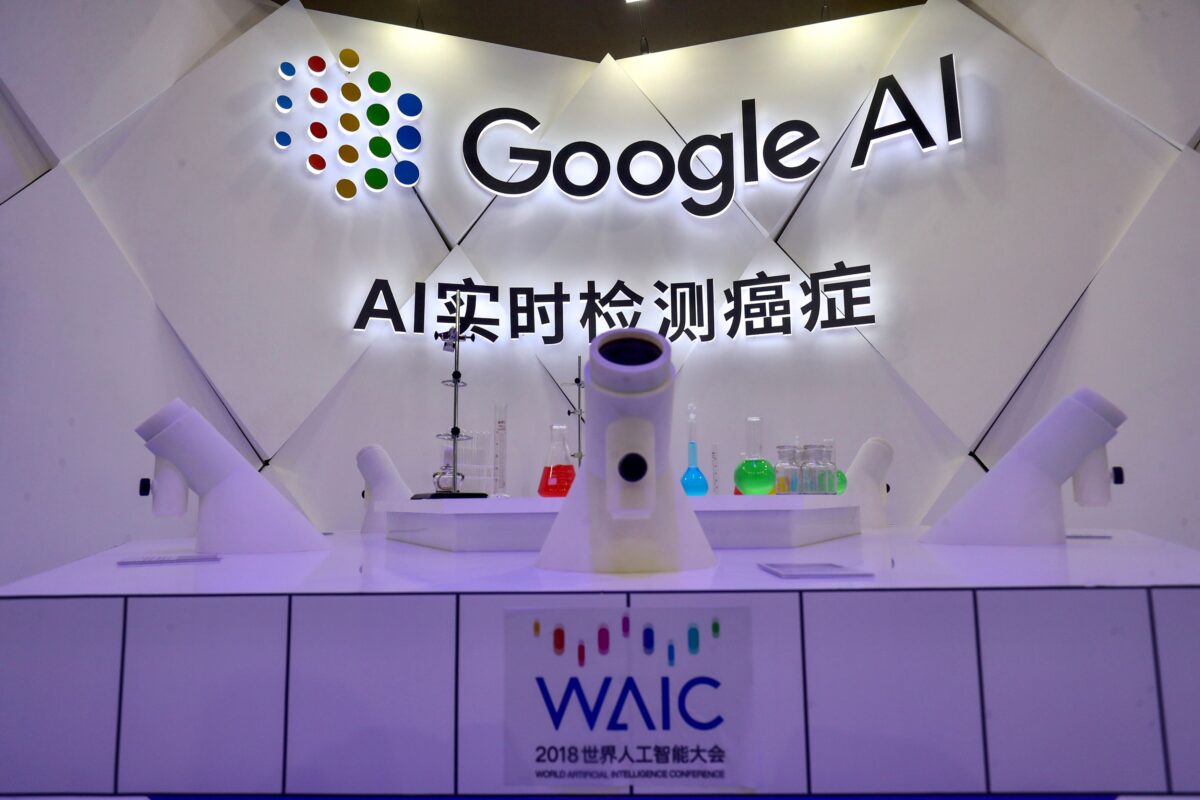 Problems of Access
U.S. investments into AI research and development in China have been condemned by some in the national security community, and experts have recently called for a ban on so-called tech transfers of AI technologies to China.
This is because China's national security and intelligence laws grant the CCP at-will authority to demand access to any intellectual property or data owned by Chinese companies or companies doing business in China.
New data exit rules drafted by the Cyberspace Administration of China seek to ensure that the CCP has final say on whether a company can extract its data from China to elsewhere, even if the company in question is headquartered in a foreign nation.
Such laws grant the CCP and PLA potential access to any and all technology developed in China, including by U.S. companies such as Intel.
Despite this, Silicon Valley startups and multinational investment firms have continued to rush money into Chinese companies developing critical and emerging technologies over the past several decades.
Intel was among the first multinational companies to create a research institute in China back in 1998. Its Intel China Research Center in Beijing continues to conduct research into AI, 5G, autonomous systems, and robotics in mainland China to this day. Intel also maintains joint AI labs in mainland China with Baidu, China's largest search engine, and ByteDance, the parent company of TikTok.
Both Baidu and Bytedance signed letters of commitment earlier in 2021, affirming that they would adhere to the Chinese Communist Party's new rules and regulations regarding the internet, including the right of the CCP to take ownership of private data, according to Chinese state-owned media.
The NCSC said some U.S. companies simply didn't understand the risks posed by China's national security laws, while others were fully aware that the technologies they were developing in China might be leveraged by the CCP and PLA.
Most major U.S. companies, such as Intel, Microsoft, and Google, appear to fall into the latter category.
It was revealed in 2019 that Microsoft had worked on AI, including facial analysis software, with China's National University of Defense Technology, which is operated by the Chinese military.
In late June 2018, Google and China's prestigious Tsinghua University announced that they would cooperate on AI and cloud technology. Google's AI chief also joined Tsinghua University's Computer Science Advisory Committee. Earlier that month, it was reported that the university received almost $15 million in funding from the Chinese military to work on a project aimed at advancing the PLA's AI capabilities.
In all, more than 10 percent of all the AI research labs owned by Facebook, Google, IBM, and Microsoft are located in China, according to another report by CSET.
There are currently few mechanisms in U.S. law capable of effectively preventing U.S. companies from freely investing in and researching AI with companies known to have ties to the CCP and PLA.
An executive order signed in 2020 by then-President Donald Trump and expanded upon in June by President Joe Biden bans U.S. investments into a list of Chinese companies with military links.
However, a key problem outlined by the CSET report is that the vast majority of companies that provide technologies to the PLA aren't actually defense companies, but private-sector tech startups and thus are frequently overlooked with regard to possible restrictions.
Little Recourse
In high-profile circumstances wherein a Chinese company is accused of severely undermining U.S. national security, that company might be placed on the "entity list," a trade blacklist used by the Commerce Department's Bureau of Industry and Security to limit the export of certain items to certain parties.
There's one problem with the entity list, however: The vast majority of AI equipment suppliers to the PLA aren't on it. Roughly 91 percent of AI equipment suppliers to the PLA weren't on the entity list, according to the new CSET report.
One reason for this is the inability of the entity list to effectively respond to the threat posed by small companies that can easily resume normal business by restructuring under a new name. This means that companies that are formed to extract U.S. technologies for the PLA can simply dissolve, reform, and continue business as usual.
"They are using the tradecraft we brilliantly used in the '50s, '60s, and '70s of 'front companies' to evade the entity list," Mills said. "And AI is their No. 1 priority.
"They are creating shell company after shell company after shell company, and the entity list cannot respond fast enough."
Mills suggested that the United States create a new mechanism, similar in function to the Committee on Foreign Investment in the United States (CFIUS).
Whereas CFIUS reviews foreign investments into the United States based on national security interests, this proposed mechanism would screen U.S. investments in foreign companies for security risks.
"We don't have an analog [to CFIUS] that addresses U.S. entities funding foreign groups, except for the entity list," Mills said.
To that end, he said continued interactions such as those between Intel, Sequoia, and 4Paradigm could supercharge the PLA's expanding capabilities in emergent domains such as AI and machine learning.
"We have allowed an interaction that 99 percent of the population doesn't understand, doesn't see, and isn't aware of," Mills said. "We need to shine a light on it."
4Paradigm didn't respond to a request for comment by press time.