Insurer Intact Reports Financial Hit Covering Recent Disasters
July 23, 2013 1:22 am Last Updated: July 23, 2013 1:22 am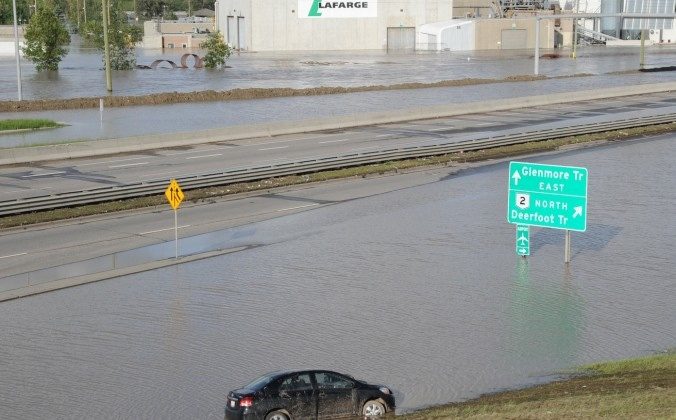 Intact Financial Corporation (TSX: IFC), Canada's largest property and casualty insurance company, has released data on its financial losses due to covering insurable damages from the Alberta and Toronto floods and the Lac-Mégantic disaster.
The company said it needs to adapt its protection programs to remain afloat with increased severe weather events.
Intact reported on Monday that it has been helping some 16,000 customers in the wake of the Alberta floods, Lac-Mégantic train derailment, and Toronto rain and hail storms, taking an estimated total hit of $257 million to its bottom line.
"The devastation brought on by recent flooding and torrential rain is unprecedented," Intact CEO Charles Brindamour said in a statement, adding that the company needs to change its programs as severe weather events increase.
"The scope of the damage and destruction that we have witnessed in recent weeks is a stark reminder that we must adapt the protection offered to Canadians to ensure it remains sustainable in light of the greater prevalence and severity of weather events," he said.
The company estimates the insurable damages it needs to cover after the Alberta floods in June to total over $300 million, resulting in an after-tax impact of $105 million or $0.79 per share loss for Intact.
The Lac-Mégantic train derailment disaster that killed 47 people and demolished many structures is estimated to have a $25 million impact for the company.
The severe rain storms in Toronto earlier this month is estimated to have resulted in $170 million in insurable damages for the company to cover, Intact said.
The after-tax catastrophe losses for the company as a result of the events will be $123 million or $0.92 per share in the second quarter, and $134 million or $1.01 per share in the third quarter.