Commentary
In the face of the growing coronavirus outbreak, authorities in more than 50 countries have imposed some form of travel restrictions to protect their citizens, but not Canada. Even China itself—which has praised Canada for not enacting restrictions similar to our neighbour to the south—has locked down many cities.
Thus far, aside from quarantining a few hundred evacuees from Wuhan in the military base in Trenton, the government hasn't imposed any significant travel restrictions. The Public Health Agency of Canada maintains that the threat to Canada remains low, but Canadians have reason to be antsy over the government's relaxed approach.
One concern is that, rather than subjecting travellers from Hubei Province—the epicentre of the outbreak—to mandatory screenings upon arrival as other countries have, the government has instead instructed them to undertake "voluntary isolation" for 14 days. Chief Public Health Officer Dr. Theresa Tam has said that around 70–80 people from Hubei are arriving in Canada daily.
Asked at a press conference by Epoch Times reporter Becky Zhou under what circumstances Canada would consider travel restrictions for China, federal Health Minister Patty Hajdu said banning travellers is "the least effective way of preventing the spread."
"We're confident that we have a process that actually works," Hajdu said.
Travellers showing symptoms have been told to inform Canada Border Services Agency officers to be referred for a health assessment, while those not showing symptoms are instructed to remain isolated and stay in contact with their local public health authority.
Reasons to believe this emphasis on "isolation" is prudent are scarce, however.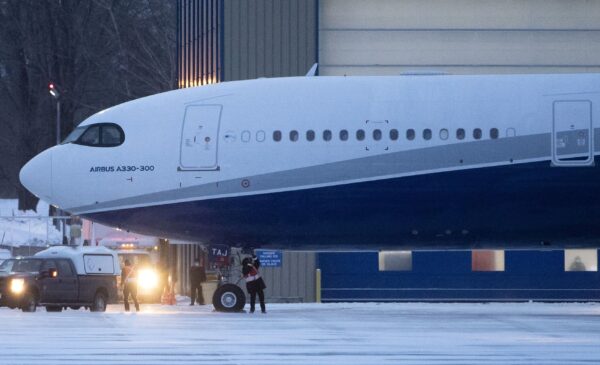 Kyodo News reports that in a study of 26 human-to-human infection cases, Japanese researchers found that half of the secondary infections occurred during the incubation period for the first patients. "The findings suggest that it is difficult to contain the illness simply by isolation. We need to put more emphasis on prevention of infection for people with high risks such as the elderly," explained Professor Hiroshi Nishiura, the head researcher for the study.
This suggests that stricter measures are needed, and it vindicates those governments that have promptly taken such measures. So far at least 50 countries, including the United States, the United Kingdom, and Australia, have in place some form of travel restrictions as part of their containment measures.
In Canada, even concerns over civil liberties have been expressed about the modest quarantine in Trenton, as well as arguments to the effect that travel restrictions are only something a reactionary implements out of sheer panic. But with such uncertainty, erring on the side of caution is warranted, one reason being that time is needed to fully understand the crisis and how to remedy it, especially given the untrustworthy regime in Beijing.
The credulity afflicting the Canadian political class when it comes to such a duplicitous actor is disconcerting, not least because they are indulging the regime's efforts to use the crisis for agitprop and leverage in other areas of diplomacy.
Even though multiple cities in China have been locked down to prevent the spread of the coronavirus, Beijing has praised Ottawa for its laissez-faire approach, with Foreign Minister Hua Chinying contrasting it to that of the United States while condemning Washington for its supposed paranoia and lack of compassion. This could be understood in the context of China's crusade to isolate America and convince Canada not to rely on its traditional ally when it comes to resolving problematic issues—namely, freeing the two Canadians detained in China since Canada's arrest of Huawei exec Meng Wanzhou at the behest of Washington in December 2018.
In Hong Kong, the Beijing-backed government has come under fire for not completely closing border crossings with mainland China, with Chief Executive Carrie Lam being accused of making a political decision in line with the Chinese regime. Hong Kong itself is now the subject of travel restrictions from several countries, and many airlines have cancelled flights to the city.
Sadly, Ottawa's response to all this has been to try winning over the Chinese with self-defeating sycophancy. Canadian officials are petrified of saying or doing anything that even remotely offends Beijing, even if the reality runs contrary to the regime's narrative and the well-being of Canadians possibly threatened as a consequence.
For example, Dominic Barton, the new ambassador to China who Prime Minister Trudeau hopes will reset the fraught relationship between the two countries, last week commended Beijing's efforts to contain the virus.
Barton's praise comes amid reports indicating that Beijing made the crisis worse by its concerted effort to conceal information and punish those who tried to direct attention to it. The whistleblower doctor, Li Wenliang, has now been iconized by the same regime that reprimanded him for defying state censorship and trying to get the word out about the coronavirus when it was in its early stages.
The regime has also removed posts showing that it lied about important facts regarding the coronavirus, particularly whether it could be transmitted from human to human. Accounts from reporters and medical professionals indicate that authorities knew long before epidemiologist Zhong Nanshan confirmed on Jan. 20 that the virus could spread through human interaction.
This is the regime whose redemption Barton and the government seem to have an abiding faith in. Barton also said that helping China with the outbreak provides an opportunity to mend the relationship. This may be true. However, Ottawa appears to have entirely subordinated its decision-making to Beijing's sensibilities.
Since China's arbitrary arrest of Michael Kovrig and Michael Spavor, Ottawa has so far refused to fold under pressure from Beijing and hand Meng over. But from Canada's handling of the coronavirus outbreak to its equivocation over supporting Taiwan, it's clear China's hostage diplomacy has triumphed insofar as it has debilitated Ottawa with fear over more retaliation.
The government has resorted to appeasement at the expense of Canadian interests in the undying hope that this barbarous regime will eventually have a change of heart.
Good luck with that.
Shane Miller is a political writer based in London, Ontario. Follow him at @Miller_Shane94.
Views expressed in this article are the opinions of the author and do not necessarily reflect the views of The Epoch Times.