The upcoming report on the counterintelligence investigation into Russia and President Donald Trump's campaign will show evidence of wrongdoing leading to a criminal investigation, Rep. John Ratcliffe (R-Texas) speculated on Sunday.
"It doesn't take 500 pages to tell the inspector general that everything was done properly," Ratcliffe, who is a member of the House Intelligence Committee, told Fox News.
"The IG report is going to find that there were problems," he said.
He was referring to Inspector General Michael Horowitz, who has been investigating alleged misconduct regarding the Foreign Intelligence Surveillance Act (FSIA) warrants delivered by the Foreign Intelligence Surveillance Court. In 2016, the Department of Justice and FBI got warrants in 2016 to monitor Carter Page, a Trump adviser, but it's not clear if others were monitored.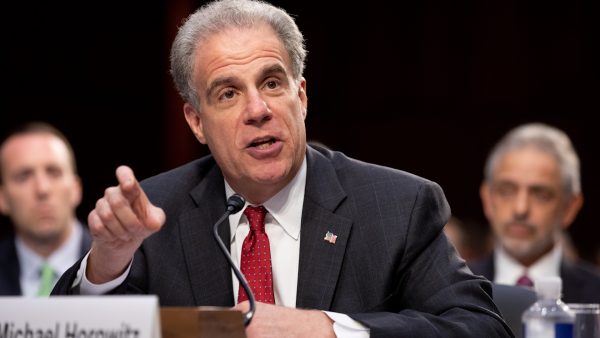 Ratcliffe then claimed that the current impeachment inquiry of Trump is an attempt to counter-signal against the potential release of the inspector general's report.
"The Democrats are racing to get to through this impeachment as quickly as possible," he said. "It's why we have eight witnesses and five hearings this week and we're not doing any of the work because they know the inspector general report is likely to be damning about the origins of the 2016 investigation into the Trump campaign and the role that the Obama-Biden officials played in that."
He added: "I can tell you that I know the inspector general is going to have to find that there were things that were done wrong, that there was exculpatory information that was not provided to the FISA court."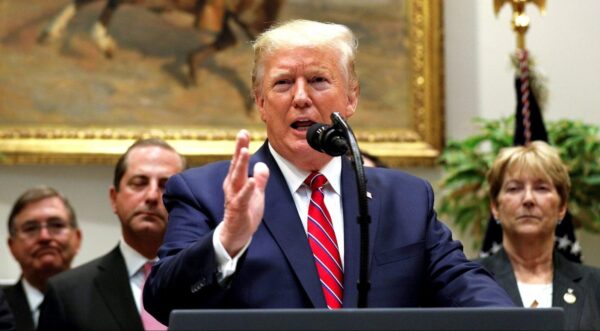 The report "is going to find that there were problems in the FISA application process and they don't want that to come out until after they impeach the president," he said.
Trump last month predicted that the report will unveil a high degree of corruption.
"I predict you will see things that you don't even believe, the level of corruption — whether it's [James] Comey; whether it's [Peter] Strzok and his lover [Lisa] Page; whether it's so many other people — [Andrew] McCabe; whether it's President Obama himself," Trump told reporters.
He then stated: "Let's see whether or not it's President Obama. Let's see whether or not they put that in."
Attorney General William Barr said the release of an internal watchdog investigation into whether the FBI followed its own policies and the law when it applied for a warrant to surveil President Trump's campaign starting in 2016 is "imminent."
"It's my understanding that it is imminent," Barr said Nov. 13 at a conference in Memphis, Tennessee. "A number of people who are mentioned in the report are having an opportunity to right now to comment on how they're quoted in the report, and after that process is over—it should be very short—the report will be issued," he said, according to The Hill.
"Inspector General Horowitz is a fiercely independent investigator, a superb investigator who I think has conducted this particular investigation in the most professional way, and I think his work, when it does come out, will be a credit to the department," Barr said, according to The Associated Press.